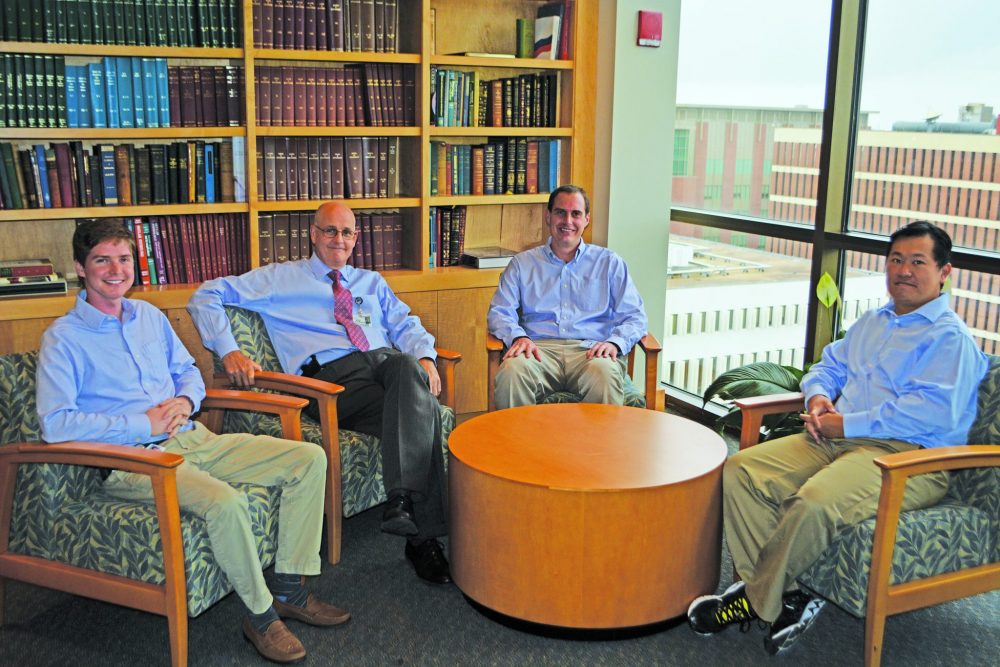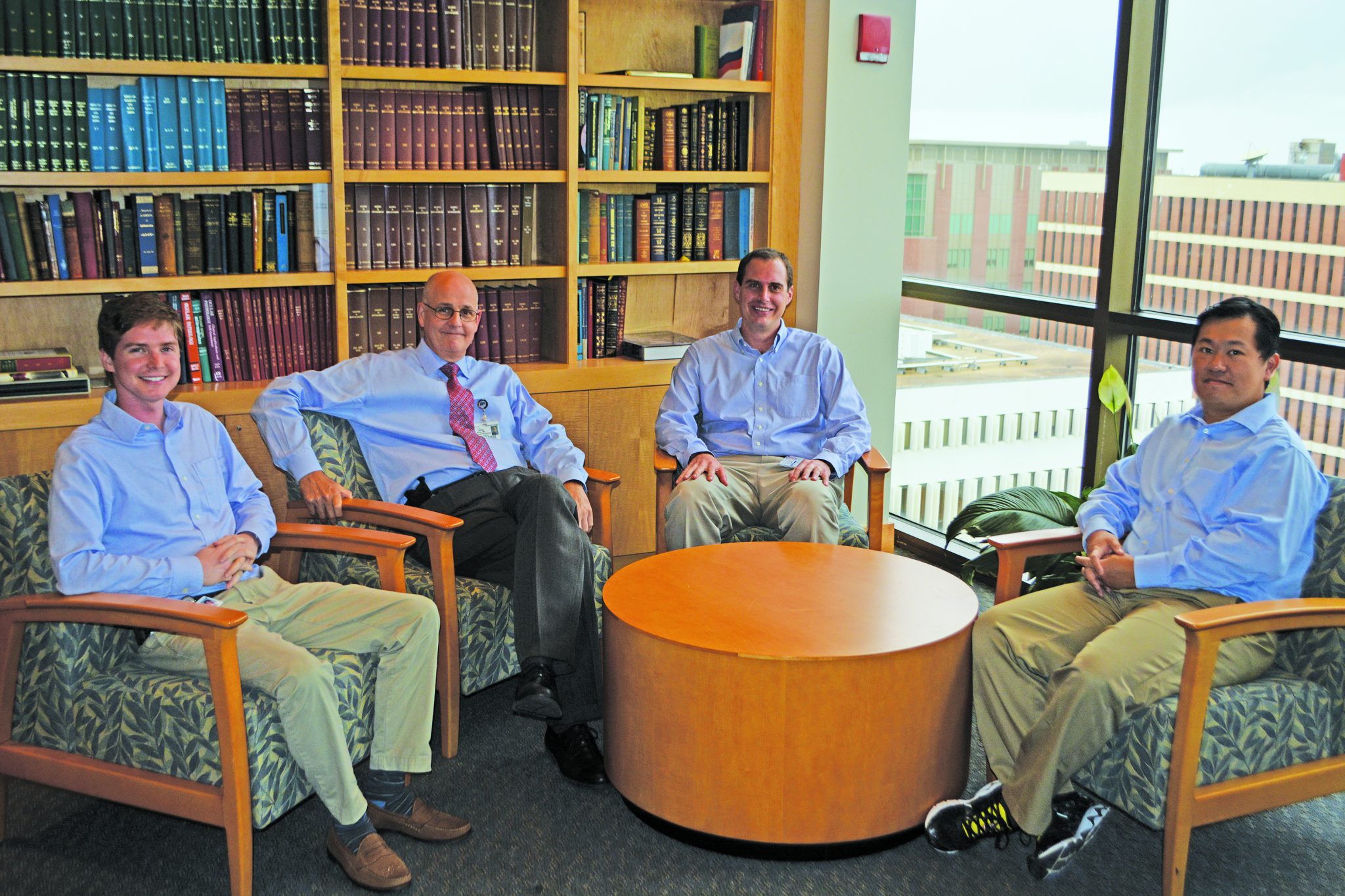 We've all heard alarming stories about diabetes and some of the worst-case scenarios that can result from this disease – amputations, kidney damage, nerve damage and a higher risk of strokes and heart attacks. One scenario many people may not be aware of is a loss of eyesight – this disease is the number one cause of adult-onset blindness. It's a major public health problem with debilitating consequences if left undiagnosed and untreated.
The number of affected individuals is expected to rise, but the key is early detection. Several local ophthalmologists and one resident-in-training at the Medical University of South Carolina Storm Eye Institute are hoping to tackle the growing problem. They recently launched a diabetic tele-screening program aimed primarily at helping low income patients and those without insurance.
Dr. George Magrath, Dr. Jeffrey Blice, Dr. Emil Say and resident Dr. Allan Sharpe were awarded grant money from the prestigious Duke Endowment to purchase four state-of-the-art camera systems, which can easily test a patient for diabetes in a matter of minutes.
"The process of getting these machines started a year ago," Dr. Magrath said. "Dr. Sharpe applied for a grant, and we were recently awarded enough money to finally purchase them."
While there are already cameras used to test a patient's eyes for diabetes, Magrath said the machines are older and require dilation of the eyes and a trained professional to administer the test.
"These new cameras don't require dilation, can be used in any health clinic and are almost foolproof," he pointed out.
The main goal of this program is to promote early detection of damage to the eye from diabetes, otherwise known as diabetic retinopathy. Many patients with diabetes develop undetected changes in the eye because they are unable to see an eye care provider for a variety of reasons.
Dr. Sharpe said the idea is to put the specialized cameras into primary care clinics so that a patient can get screening at the same time as his or her regular checkup at no extra cost.
"Therefore," he added, "we're removing many of the barriers, like costs and transportation, that patients currently face."
"I've witnessed numerous patients referred for treatment at very severe stages of the disease," Dr. Sharpe added. "The eye care team and I wondered how we could promote earlier identification of it and therefore have a better chance of early treatment to prevent blindness."
After recognizing the need for early diagnosis and treatment, Dr. Magrath said they decided to do all they could to bring the camera systems to people who really needed the help.
"If we catch it early," he explained, "we can provide treatment that cuts the loss of eyesight by half."
Unfortunately, there's a gap between access to qualified diabetic retinopathy screening and the number of patients with diabetes, and that gap will only rise in the years to come. 
"As physicians, we realize there is a certain window of opportunity where permanent loss of vision can still be avoided in the natural course of diabetic retinopathy," Dr. Say said. "However, the lack of access to qualified care leads to either absent or inadequate care until permanent loss of vision occurs, even with treatment. As a retina surgeon, I wanted to be involved in this project because we can make more of a difference when we identify early retinopathy rather than operate on a late-stage proliferative disease."
While genetics can certainly play a role, a person's lifestyle often has more to do with the development of diabetes. In South Carolina, the problem is particularly pressing. Most of the state's counties lie in what the Centers for Disease Control and Prevention calls the "Diabetes Belt," where 10.5 percent of people have diabetes, compared with only 8.4 percent elsewhere. Consequently, the residents of South Carolina are at a significantly higher risk for developing diabetic eye disease.
Despite the statistics, only about a half of these at-risk patients undergo adequate retinopathy screening, leaving most patients undiagnosed until the later stages of the disease, when vision loss is often irreversible.
"There's a large unmet need for screening for this very serious complication of diabetes," Dr. Blice said. "The new technology available represents an opportunity to potentially meet that need at the point of primary care."
The new cameras will be placed in several clinics around the Charleston area and at MUSC.
"The quality of photography combined with the relative ease of acquisition makes the time right to try and implement this pilot program," Dr. Blice said.
With this kind of early detection and treatment made more accessible for those in need, it's possible for a person with diabetes to live a full and healthy life.
"This is a disease that affects so many people," Dr. Magrath said. "Many people don't even know they have it, and, by the time they show symptoms, some level of damage has already occurred. We're trying to do all we can to lower that risk."
Story and photo by Diane Pauldine.