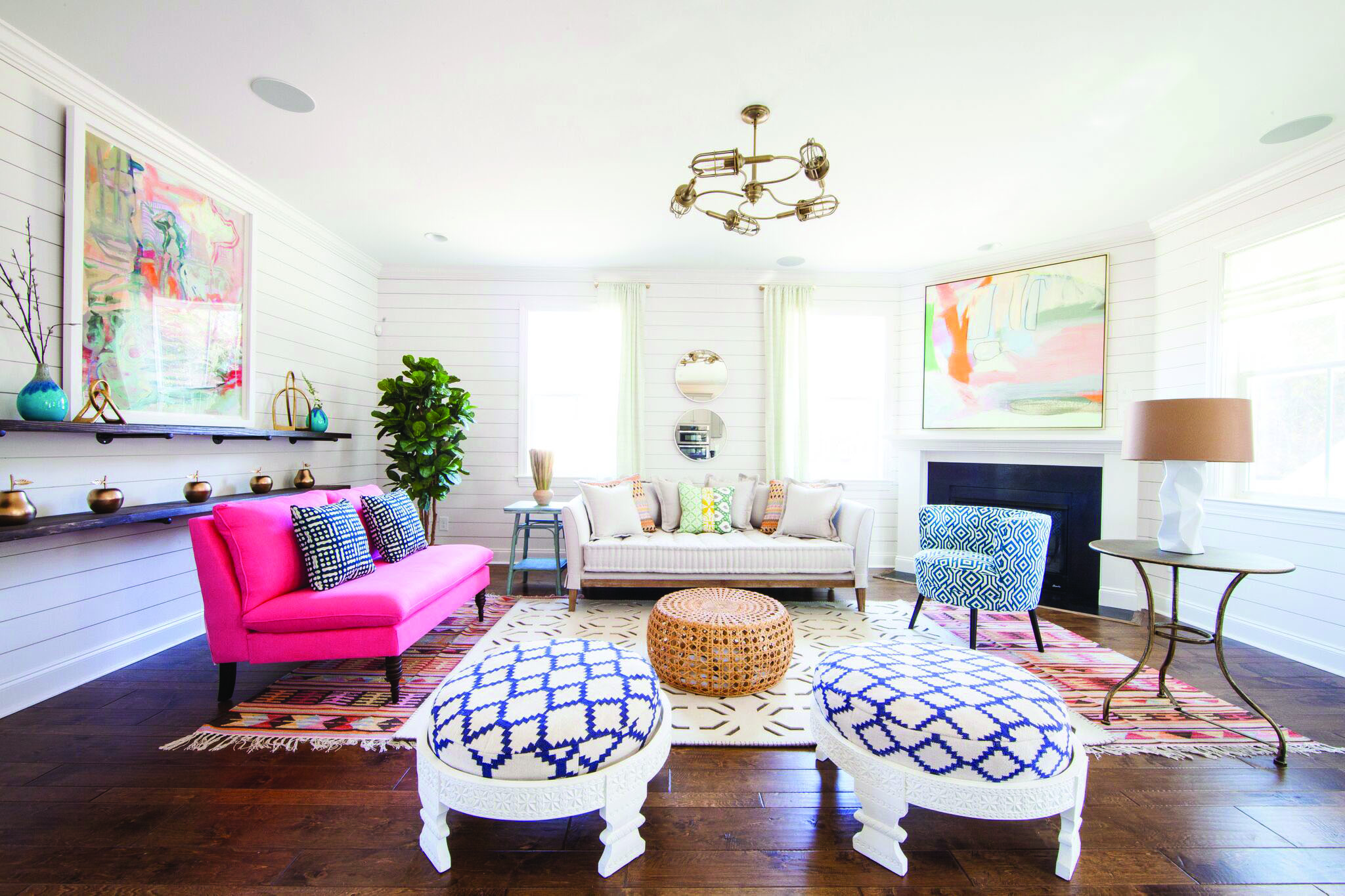 Building a beautiful new house can be an exciting time in your life, but it also can bring you headaches you never imagined would stand in the way of one day moving into the home of your dreams. There is a seemingly endless stream of decisions to make, options to research and subcontractors to vet. Is the sometimes complex construction process really worth all the trouble?
The answer to that question really depends on which builder you choose. Crescent Homes, for example, has established a reputation in the Mount Pleasant area for building Lowcountry-style homes which come with premium features that many of its competitors consider to be upgrades. Possibly more importantly, the company's team of experts will guide you through each step of the building process, making all the potential headaches go away and setting you free to enjoy adding your own personal touch to the construction of your new home.
"Customer service experience has always been our top priority, so we've structured our operation around this experience from start to finish," said Crescent Chief Executive Officer and owner Ted Terry. "We are constantly in contact with our customers, so they never feel alone in the process."
Crescent Homes is Charleston's largest private home builder. With 24 communities across the Southeast and more on the horizon, the company has spent a decade perfecting the home-building process. Along with a corporate office in West Ashley, Crescent shares a state-of-the-art designer showroom in Mount Pleasant with interior design firm JLV Creative. Aptly named the Design Collective, the space reflects the talent, style and high-end quality of both JLV Creative and Crescent Homes.
Many showrooms are nothing more than stacks of books and samples, but the Design Collective offers a fully interactive experience, with styled vignettes and home furnishings for purchase. As a result, new home buyers can see exactly how various selections will work together, actually walk on flooring options, knock on doors and pair countertops with tile. In addition, selections specialists are on hand to narrow down decisions based on your personal style and needs, making the process easy and, yes, fun.
"This process is not just about building a house. We want our customers to get excited about their new home. The Design Collective allows a person to visualize selections in context, and having an interior designer in-house allows for a more personal and authentic experience," Terry commented.
Crescent Homes has five unique communities in the Mount Pleasant area, each offering Lowcountry-inspired homes with a distinct ambience.
"Mount Pleasant is one of the fastest growing areas, and there is a lot of demand in the market. By offering a variety of price points, we are opening up the opportunity to a wider audience of individuals and families seeking the convenience, school systems and lush landscapes that define this unique town," Terry concluded.
For peace and quiet without losing the convenience of living near Mount Pleasant, it's hard to beat The Retreat at River Reach, located off of Clements Ferry Road. Situated at the end of a winding rural road with a quiet forest as a backdrop, the neighborhood offers only 20 homesites. Children have the opportunity to attend new Berkeley County schools, and the whole family can take a short walk down to the Wando River.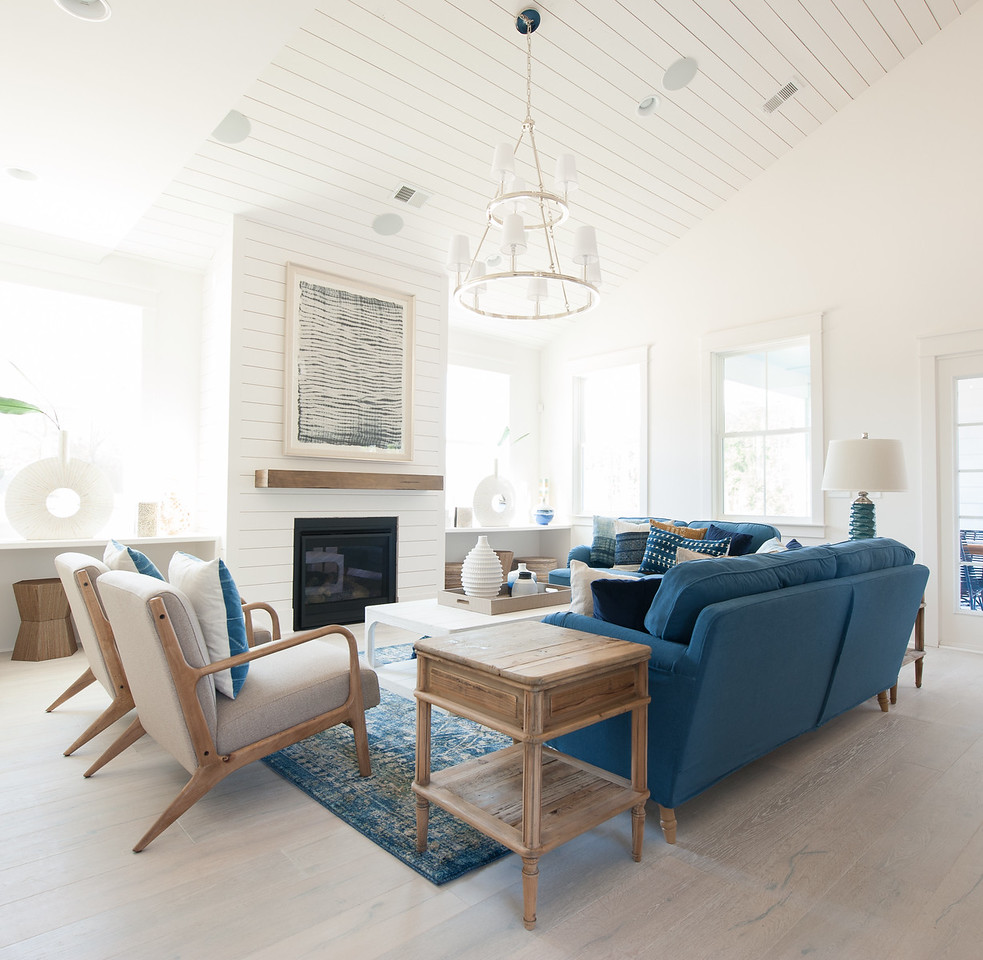 Less than a mile away is Oak Bluff, a classic Charleston neighborhood with inviting front porches and Southern-style homes. The stunning model home proves just how individualized these homes can be. From the shiplap walls to the designer lighting and coastal color palette, the house feels like a perfectly executed vacation abode.
In Charleston County, across the new bridge that spans the Wando River, the entrance to Park West is just off Highway 41. Within this ever-popular, master-planned community are two more Crescent Home neighborhoods: Covington and The Abbey. They offer the golf cart lifestyle, with schools, shops, restaurants and a 59-acre recreation complex within walking distance. Secluded walking trails, lakes and dense woods give the community a lush, Lowcountry feel.
Most homesites in Covington at Park West back up to picturesque wetlands and offer a wide choice of square footage. In scale and style, the Covington model provides insight into how different floor plans work and feel. A custom homework station, rustic barn doors and a showstopper master bedroom ceiling offer just a few of the possibilities when you choose Crescent Homes.
Right off the main entrance is The Abbey at Park West, tucked away in a world of its own. Charleston style Cottage Series plans line the streets, complete with white picket fences. A cozy and cheerful model home with a decidedly beachy vibe suggests how to create a mood for this more intimate setting.
Crescent Homes' newest darling is Darrell Creek, an established neighborhood off the Wando River. Community amenities include a crabbing dock, preserved marshlands, expansive, wooded homesites and a community pool.
If local, sustainable and flexible are qualities you're looking for, invest with Crescent Homes. To learn more, visit www.crescenthomes.net or call 843-573-9635.