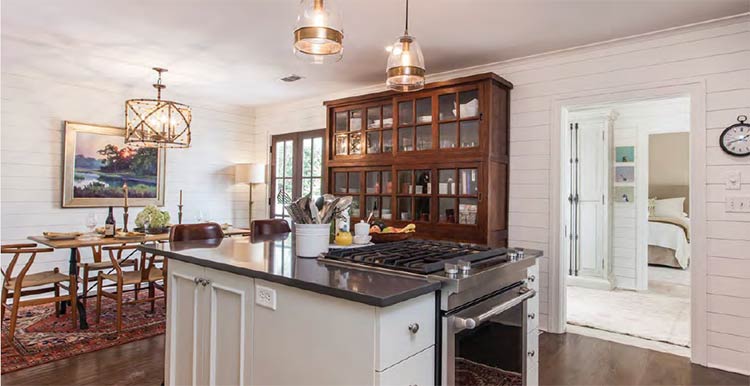 The character of our beloved Mount Pleasant reaches further than the borders of the Old Village – but it's of a particular concentration in this section of town, where shady, crisscrossing streets still offer an old-fashioned vibe and friendly neighbors sunning themselves on a wide porch. If you're yearning for that sort of atmosphere, head to the 2017 Old Village Home Garden and Art Tour on April 30. Now in its 10th year and hosted by the American Red Cross Lowcountry chapter, this multi-home and garden tour shows off what is best and beautiful about architecture and style in the heart of Mount Pleasant.
The tour began a decade ago, with two local ladies who brainstormed a way to benefit the Red Cross, which they were both involved with. Ann Edwards and Joan (pronounced Jo-Ann) Brown wanted to bolster funds for natural disaster services, blood services and health and safety services, among others.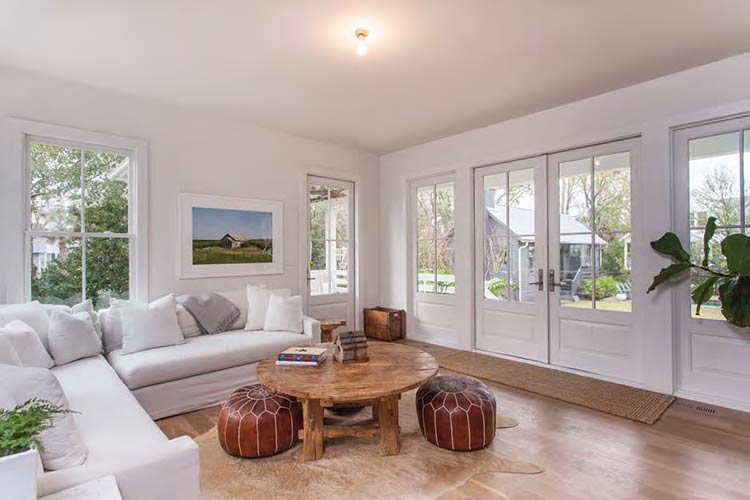 "It was really Ann Edwards who got the tour going 10 years ago," Brown said modestly. "And it's been very successful; people have supported and enjoyed it on a beautiful spring day."
Brown and Roberta Freer, another tour organizer and Red Cross member, said that the early years tended to focus more on "the older end of the Village," and that they're excited to spread out the tour more than ever in 2017. It's no secret to anyone that Mount Pleasant has experienced a multitude of changes in the last decade, and the 2017 Home Tour seeks to blend the older and newer sensibilities and styles. Freer and Brown agreed that what makes the tour unique is the juxtaposition of homes – large and small, classic and contemporary.
"I think the Old Village is a jewel, and it's growing nicely within its parameters," commented Freer. "Over 10 years, something that started small has blossomed, and we've seen the changes in the Village – new architecture and new construction."
One example of something new and interesting in 2017's Tour is the first ever mother and daughter duo of homes. Daughter Jenny Hackenberg Keenan and mother Joan Hackenberg are each showcasing their abodes this year.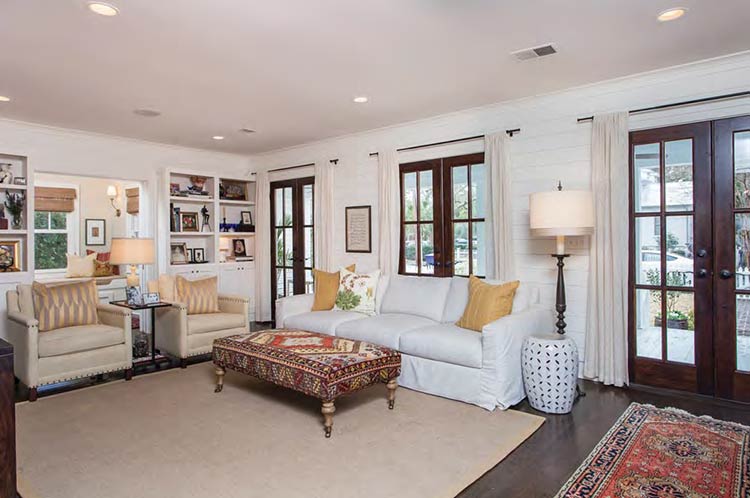 "It's the first time we've had that – both on Pitt Street, too," Brown pointed out, adding that Jennifer's profession as an interior designer will make these stops popular indeed.
Likewise, architect Heather Wilson will host a slew of tour-goers at her personal home – and they'll see more of her work at Leigh Rowe's residence. Rowe is looking forward to this year's tour, the first for her new abode, though she was part of the event back in 2010 at her former home on Hibben Street.
"This house is a contemporary version of a classic farmhouse and is a wonderful juxtaposition of old and new," she said about her home, which she moved into in 2016. "With windows everywhere and soaring ceilings, we love to have people over and entertain. Heather did a phenomenal job."
While most of the homes are close enough to each other to walk the tour comfortably, many of the Old Village neighbors are all too happy to offer a hand, according to Freer and Brown.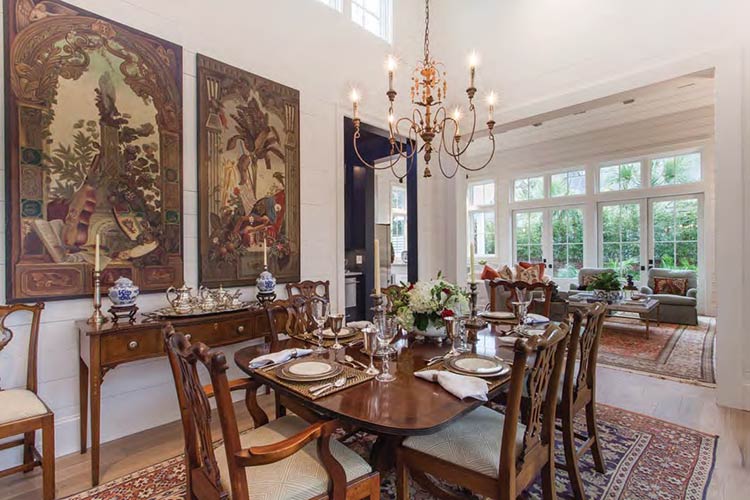 "The residents are happy to share history of the Village and offer rides on golf carts," they explained.
Another well-anticipated portion of the tour weekend, the preview party at the Daniel Island Club, has seen an evolution of its own. What began as a small gathering inside at one of the participating houses on tour has grown into "its own entity," said Freer.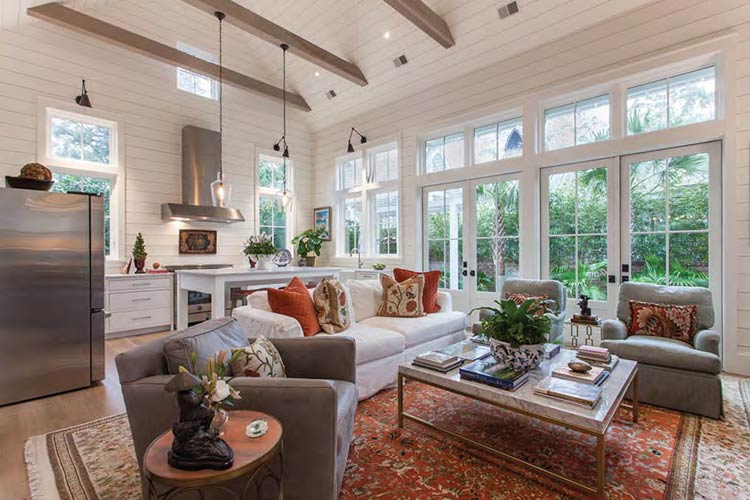 "The tour has always been wonderful, and it has led to the preview event, which is a full gala with a sit-down dinner, cocktails and an auction," she said, adding that this year is expected to be large, as it is the 100-year anniversary for the Red Cross' Lowcountry chapter, which has grown thanks in part to the Old Village Home Garden and Art Tour.
"The Home Tour has done two things – it's brought in people who might not know about our chapter of the Red Cross – people from as far away as Boston and Montana have planned visits around the event – and it has brought the community together," commented Brown.
---
WHAT: 100th year anniversary of the Red Cross Lowcountry Chapter Gala.
WHERE: Daniel Island Club, 600 Island Park Drive.
WHEN: Friday, April 28, 2017, 6:30 p.m. to 10:30 p.m.
WHAT ELSE: A full formal gala with cocktails, a seated dinner and an auction. Expect a crowd this year with the 100-year anniversary bringing increased promotion. Proceeds will go to the Lowcountry Chapter of the Red Cross.
WEBSITE: www.redcross.org/news/event/South-Carolina-Red-Cross-Gala
WHAT: The Old Village Home, Garden and Art Tour.
WHERE: Edwards Park, 400 Pitt St.
WHEN: Sunday, April 30, 2017, 1 p.m. to 5 p.m.
WHAT ELSE: Prepare to meet the best array of the Old Village. Architect, interior designer and homeowner alike will host the featured homes in the tour. Houses vary from classical to contemporary, extravagant to minimalist.
WEBSITE: www.redcross.org/news/event/Old-Village-Home-Garden–Art-Tour
By Denise K. James