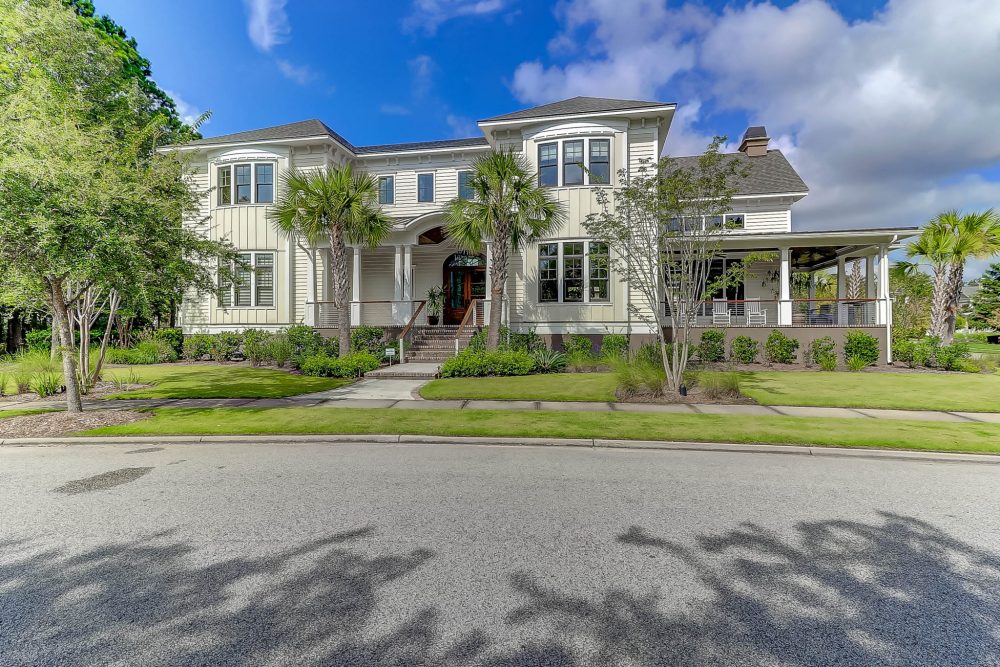 Big cities certainly have advantages – culture, dining, employment opportunities and excitement. But face it: Sometimes people yearn for a peaceful, serene atmosphere where they can relax, raise a family and rely on neighbors with good, basic, down-home values.
There is one such small "town" within the Charleston city limits that offers a peaceful, almost Norman Rockwell lifestyle but at the same time provides the advantages of a big city – a little gem called Daniel Island.
Owning a home in this treasured town would be a dream come true for anyone looking for traditional neighborhoods, a vibrant downtown, acclaimed schools and fantastic recreation. While there are a number of homes for sale on Daniel Island, there's one currently on the market that is like no other.
Owners Steve and Heidi Strenck have been the proud owners of 369 Ralston Creek Drive for the last three years and can attest to the unmatched quality of life on Daniel Island and the unique beauty their home offers.
"The island is very self-contained but has a little bit of everything to make life here special," Heidi Strenck said. "We love how open it is and all of the amenities you could ever need so close by."
Referring to all the large parks, green space, great restaurants and shops, she said: "We love being able to ride our bikes everywhere.This house has been a wonderful place to live."
The home has almost 6,700 square feet of living space and is elegantly appointed throughout.
Represented by Pam Bishop of Carolina One Real Estate, the house is truly one-of-a-kind.
"The wraparound porches give you wonderful views and access to many areas of the home," Bishop said. "It's perfect for a mother-in-law with its own elevator to a beautiful bedroom, private bath and sitting den at the back of the home."
Strenck said her favorite features of their home are the open design and beautiful windows all around the house.
"We love the natural light that comes through," she said.
The house boasts a state-of-the-art kitchen with double ovens, a Sub-Zero refrigerator, custom cabinetry and a built-in wine cooler. There's a great room with a stone fireplace, a large separate guest suite and Heidi's personal favorite – a playroom/office located off the kitchen.
"We use that room as a playroom for our daughter, which has been great because it enables her to be close by playing while we're in the main part of the house," she said.
Living on Daniel Island has truly been a wonderful experience for the family.
"The amenities here are incredible. There are plenty of restaurants, shops – everything you need is right here," Strenck said.
And with Volvo Car Stadium and MUSC Health Stadium, island residents also have access to some of the best national sporting events and concerts around.
"We even have our own library. That's lovely," she added.
The small-town atmosphere makes Daniel Island a place where neighbors quickly become friends, looking out for one another and lending a hand when others in the community are in need. There are endless ways to get involved, from welcome committees, churches and schools, to clubs and groups for all interests – running, biking, walking, gardening, kayaking, fishing, fine dining and more.
Anyone fed up with crowding, crime, noise and the frustrations of living in a big city should come take a look at this amazing home at 369 Ralston Creek Drive, a corner lot with beautiful lagoon and marsh views. This is a home truly like no other, in a small town like no other.
To learn more, contact Pam Bishop of Carolina One Real Estate at 843-814-1622 or at [email protected].