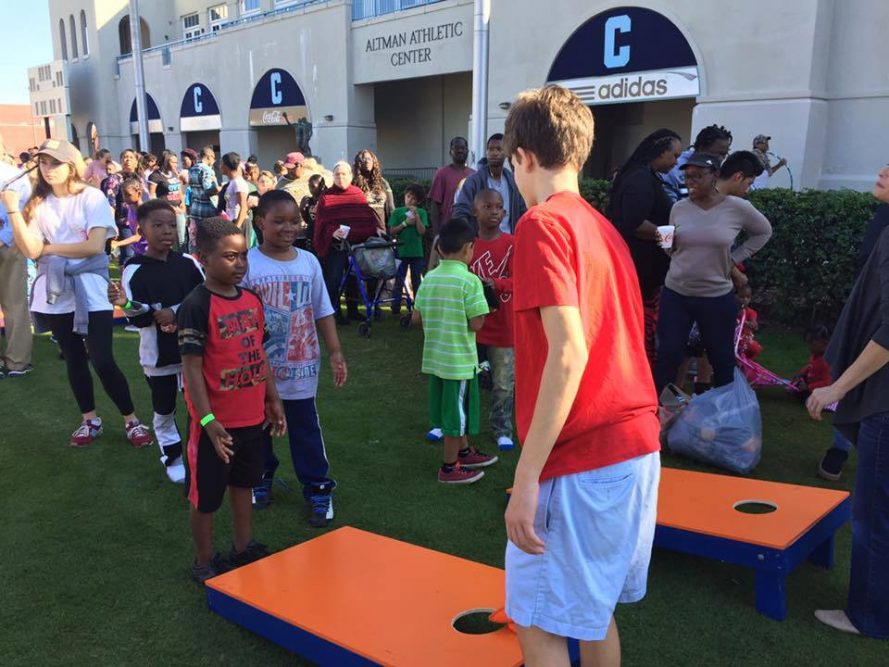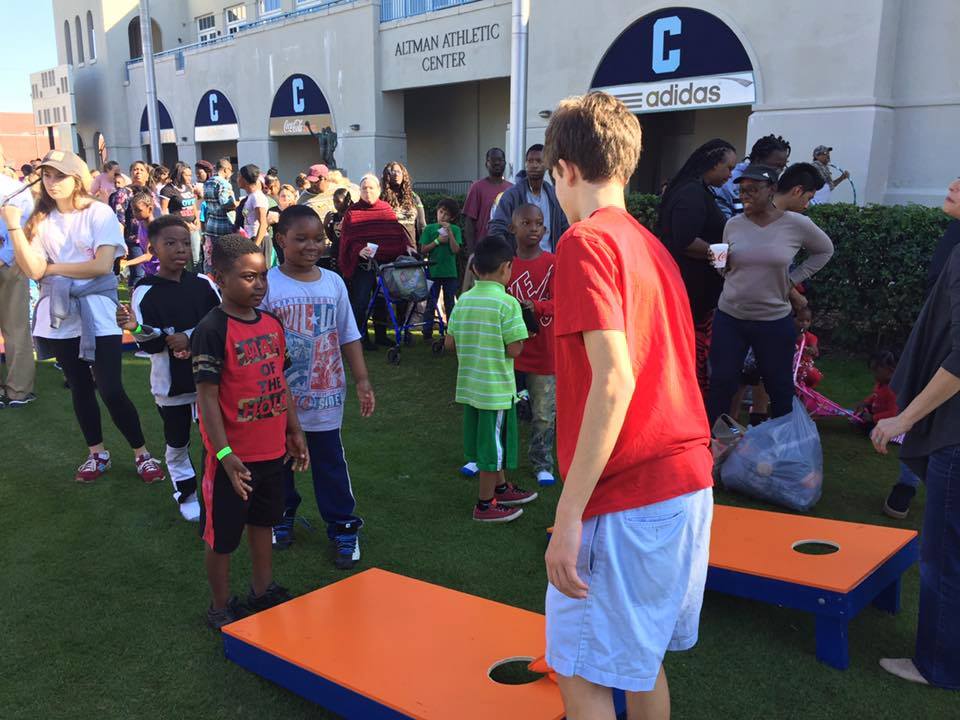 As the holiday season approaches, people are once again preparing for the traditions and festivities that abound at breakneck speed this time of year. There's always so much to look forward to – visiting family and friends, trimming the tree, traditional holiday feasts and, of course, a hopeful visit from the jolly man himself, Santa Claus. It's a special time of year for most people, but for some it's quite the opposite. One local charity tries to make Christmas Day unforgettable for those who need a little extra help.
Without Walls Ministry, a nonprofit established in 2011, partners with local churches, humanitarian groups, businesses and civic organizations to meet the needs of impoverished families. Although they help Lowcountry families throughout the year, Pastor Gordon Cashwell, founder and director, said Christmas is a particularly tough day for many people in Charleston, Mount Pleasant and surrounding communities. His main goal was to bring the focus back to what Christmas was intended to be about, and hopefully help bring some happiness to local families in need.
Cashwell recalled that he and a friend were talking one day about how commercialized Christmas had become and "it no longer represented what it was intended to be about or at least what our interpretation of that was," he said. "We realized Christmas was a challenging time for many people for a variety of reasons, and we decided to throw a big birthday party to celebrate the birth of Jesus."
Without Walls connected with The Citadel, which "was very kind in helping and allowed us to put on the event at the stadium," Cashwell explained. "We had already coordinated some large-scale events that were citywide and felt we had the resources and connections to put on a really big party."
They held the first "birthday party" on Christmas Day in 2012, and the event has grown tremendously every year since. Along with many businesses, sponsors, churches and other non-profits, Without Walls will host its fifth annual Christmas at The Citadel's Johnson Hagood Stadium on Dec. 25. About 700 people attended in 2012, and several thousand are expected for this year's event.
"We hope it's the largest Christmas/birthday party in the Lowcountry," Cashwell added.
He said what surprises him most is the number of volunteers who show up on Christmas Day to help.
"It's become a part of their Christmas tradition. They come with their families to help for part of the day and then go do their own celebration afterwards. Volunteers have told us that they never experienced anything like it before and it was the best part of their holiday," he said.
This year's event has a large country music theme, with bands, local sponsors and speakers.
"We try to make the event not all about people who need something but more like a big holiday celebration," Cashwell said. "There's a lot of food, games, music and even a live manger scene."
Children who attend will receive a special Christmas box, gifts and "we try to give a bike to every child who asks for one," he added. "This is made possible by our sponsors, volunteers and people who donate new or gently used items to us."
Last year, the ministry gave out 400 bikes, 800 other gifts for kids, 2,000 meals and 3,000 coats, blankets and pairs of socks. This year, Without Wall's goal is to distribute 500 bikes, 1,000 gifts, 3,000 meals and 4,000 blankets, coats and socks.
Cashwell said they're able to help local kids because of their tremendous outreach to other local churches, businesses and support from those in the community.
"If anyone is interested in donating a new or gently used bike, they can drop it off at Easy Rider Bikes in Mount Pleasant. The owner fixes them up for us and does a fantastic job," he said.
During this special celebration on Christmas Day, kids not only receive great food and gifts but can also get medical and dental screenings and even haircuts. It's a day for the entire family.
"Whether you want to participate, volunteer some of your time before celebrating with your own family or if you don't have other plans for the day, come out and see us," Cashwell said. "It'll be the best Christmas you've ever experienced."
For more information, visit WithoutWallsMinistry.org.
By Diane Pauldine.