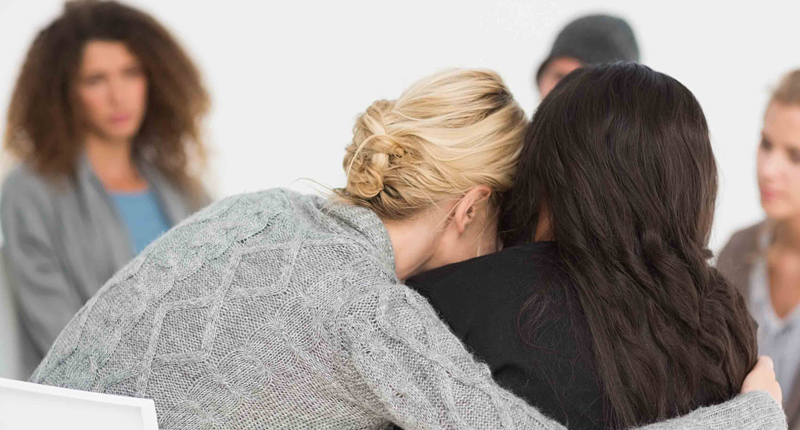 My Sister's House has been serving as a haven for abused women and their children for nearly four decades. In addition to providing a safe place to live for a few days or even a few months, the organization, launched in 1980, offers a wide range of services that make it possible for women to escape abusive relationships, remove their kids from dangerous situations and steer their lives in a more productive direction.
Each year during the Christmas season, at least for a few precious hours, the women and children who have lived at My Sister's House can forget about the rigors of real life and turn their attention to food, presents and an appearance by Santa Claus himself.
The organization's holiday party is scheduled for Dec. 20. Around 55 people attended in 2016, and a similar number are expected to show up and enjoy the fun and festivities this year.
"For some kids, these will be the only gifts they will get," said My Sister's House Executive Director Tosha Connors. "We're really just trying to make it fun for them."
Santa Claus is an important part of any holiday party, of course, and will be the main attraction for the kids who have spent time at My Sister's House during the past two years. The women who have lived at the facility will get a break as well, according to Director of Development and Marketing Tonya Pilkenton. The party will be catered by volunteers – the Lowcountry Ladies Exchange Club – so moms won't be required to cook that night, and they also will be able to "shop" from among the donated gifts to give to their kids on the big day.
"The party is awesome," said Elyse Jones, a child therapist who lives in Mount Pleasant and transitioned from full-time employee to volunteer at My Sister's House earlier this year.
Pilkenton added that though there usually will be more than enough stuffed animals and other presents for the youngsters, the organization might be a little short on gifts for those in other age groups.
"The women also have wish lists, and we're notoriously short on presents for women, teenagers and special needs kids," she said, adding that those who want to donate gifts or volunteer their time should call the organization's administrative offices at 843-747-4069 or visit www.mysistershouse.org.
In addition to the party, My Sister's House also organizes a trip to the Holiday Festival of Lights on James Island.
Volunteers are a vital part of the organization's success. Jones, a licensed professional counselor, said 110 people donate their time and talent to My Sister's House, 24 of them from Mount Pleasant. As an employee, Jones assessed the needs of kids living at the shelter, and, if necessary, referring them to other professionals such as physical or speech therapists. She was "heavily involved" with the Christmas party when she worked for the organization and is a key player in the holiday festivities as a volunteer. Her job, she said, is "organizing the chaos."
"I believe in the services we offer," Jones said, explaining why she wanted to remain involved in the organization. "These are my surrogate kids."
For security reasons, the location of the 36-bed shelter is a secret. In 2016, 204 adults and 185 kids stayed there, typically for 20 to 30 days, according to Connors. Some women have remained at My Sister's House for up to two months or even longer, if necessary. The organization also took nearly 3,000 phone calls on its crisis line, which is manned by volunteers.
Connors said the organization does not require a police report or any other documentation from women who are trying to escape domestic violence. All they need to do is make it to a hospital or police station to be picked up and transported to the shelter.
My Sister's House provides other services besides a place to stay. The organization's outreach specialists are available to speak to church, school and civic groups about how domestic violence affects the lives of victims and their families. My Sister's House also organizes support groups that meet throughout Charleston, Berkeley and Dorchester County. In addition, the organization helps victims of domestic violence file criminal chargers or orders of protection against their abusers.
All this is necessary because South Carolina currently ranks fifth in the nation in an ominous category: In 2015, 46 women were killed by men in the Palmetto State.
According to Pilkenton, My Sister's House needs the support of the community to turn those statistics around. She said that 81 cents of every dollar donated to the organization is spent on programs and services, pointing out that the industry standard is 75 percent.
"We're doing good things," she said.
By Brian Sherman.