Gold, light blue and pink. Those colored ribbons you see on people's cars, rubber wristbands, Facebook profile pictures and more signify awareness of three types of cancer which are observed this time of year. For those living with and fighting these diseases, their struggles are not confined to the month allotted by the color of a ribbon. No journey with cancer or story about it is the same, but there are several avenues of support and help for those who seek it, or even those who don't, as they live life with cancer.
Gold: Childhood Cancer Awareness Month in September
Jennifer Burke knew something wasn't right when her son had been experiencing leg pain for a few weeks with no visible sign of a problem. He was diagnosed with acute lymphoblastic leukemia pre-b cell just four days shy of his 4th birthday. His party was canceled, and he was transferred immediately to the Medical University of South Carolina. Cayden spent his birthday in the hospital, receiving prognosis and protocol. Burke quit her job to stay home with Cayden and his infant brother and quickly became immersed in her new role as the mother of a child with cancer.
Social media first helped connect the Burke family to sympathizers, empathizers and support. Cayden's godmother set up a GoFundMe account that Mount Pleasant Magazine, Burke's employer, shared with clients and the community.

"That's actually how I met my first 'cancer mom,'" Burke smiled. "Amber Solomon, whose daughter Eila is still in treatment for stage 4 neuroblastoma. Amber connected to me to the Ethen Richardson Foundation, and then I met so many others whose children have cancer."
The Ethen Richardson Foundation provides financial and emotional support to families of seriously and terminally ill children through grants, donations and fundraisers. Ethen Richardson, who lived in Mount Pleasant, lost his battle with a rare brain stem cancer in 2014, at the age of 8. The Foundation is dedicated to continuing the legacy of his passion of giving.
The Burkes were pleasantly surprised to receive unsolicited help and support from other community groups and businesses. Several small groups at Seacoast Church "adopt" individuals or groups in need, ranging from at-risk students to sports teams to other churches to families, and one of those groups chose to help the Burkes.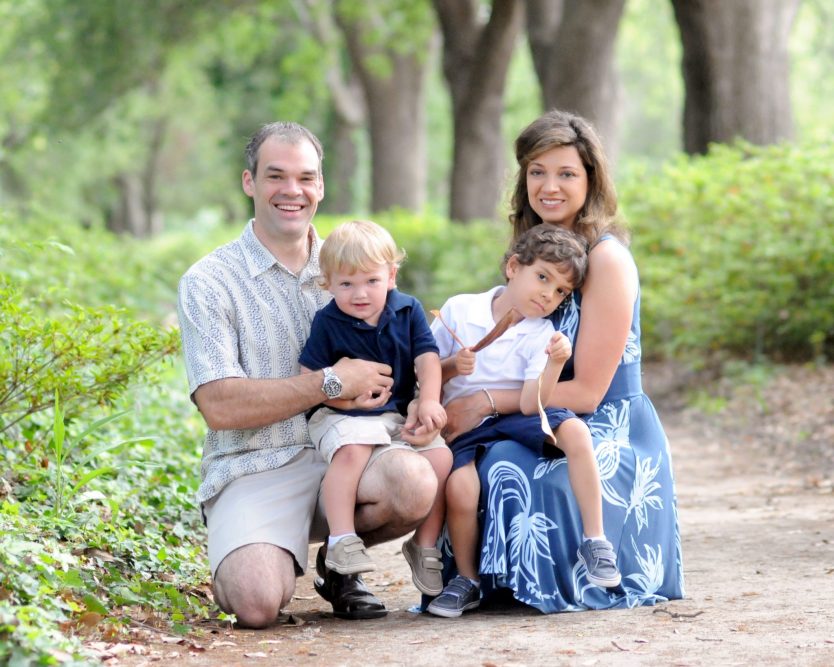 "They decorated our house for Christmas for two years in a row, made us meals for a year-and-a-half and gave us financial assistance," she continued. "It's very awkward to be on the receiving side of things. It's strange and uncomfortable, but we needed it and we took the help. I wasn't even a member there, and they helped our family out of the kindness of their hearts for a year-and-a-half. It's amazing we have such kind and giving people in the community."
WonderWorks, already known in the community for donating toys to critically ill children and supporting children's charities, provided Cayden with toys for the duration of his treatment. When they heard Cayden's birthday party had been canceled, the store's magic makers asked the Burkes to come anytime they wanted toys and helped with Christmas presents as well.
Following eight months of intensive chemotherapy, Cayden began maintenance chemo in June 2016, which will continue through January 2019. As a way of giving back to the community of "cancer families" that helped them, the Burke family will be holding a public event benefitting the Ethen Richardson Foundation at See Wee Restaurant on Nov. 18, from 2 p.m. to 9 p.m.
"We want to make people aware of the presence of childhood cancer in our community and let people know what they can do, how they can get involved with supporting families, cancer research and financial assistance programs," she said. "It's a lot. Just having healthy children is probably the biggest blessing anyone can have in their lives, and it shouldn't be taken for granted. I had no idea that this could happen to our family, but we're making it work with a lot of support."
Light Blue: Prostate Cancer Awareness Month in September
With a family history of prostate cancer, Don Campbell was vigilant about having a yearly prostate-specific antigen (PSA) test once he turned 40. After his two older brothers were diagnosed in their 50s, he anticipated it was only a matter of time until he got the diagnosis as well.
"When I found out, I already had an idea of what the next steps entailed," said Campbell. "Deciding between surgery and radiation, enough people I talked to convinced me that surgery was the better option to make sure they get all of the cancer."
Campbell credited his annual tests for being able to catch the cancer early enough that it had not spread. Even being as diligent as he was, he found out after surgery that it had already progressed to stage 4 cancer, which was worse than doctors anticipated.
"There's an adage that every man is going to get it and that it's not aggressive and not something to worry about, but that's a terrible myth. Prostate cancer can be aggressive and kill you; if it gets into your system, you're facing something as deadly as anything else," he warned. "My story has a happy ending because I was diligent about tracking it and had a good doctor. Even then, we almost waited too long."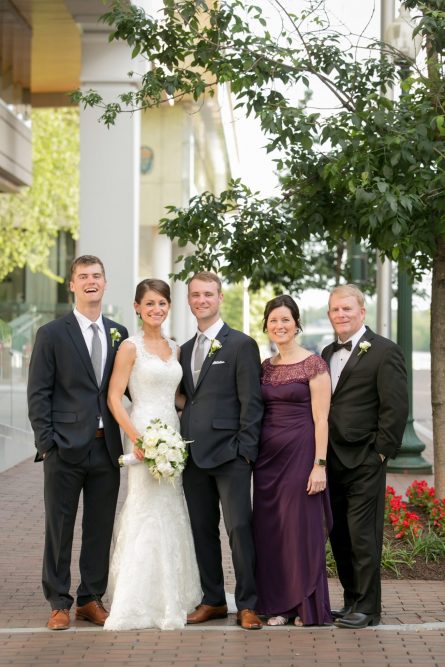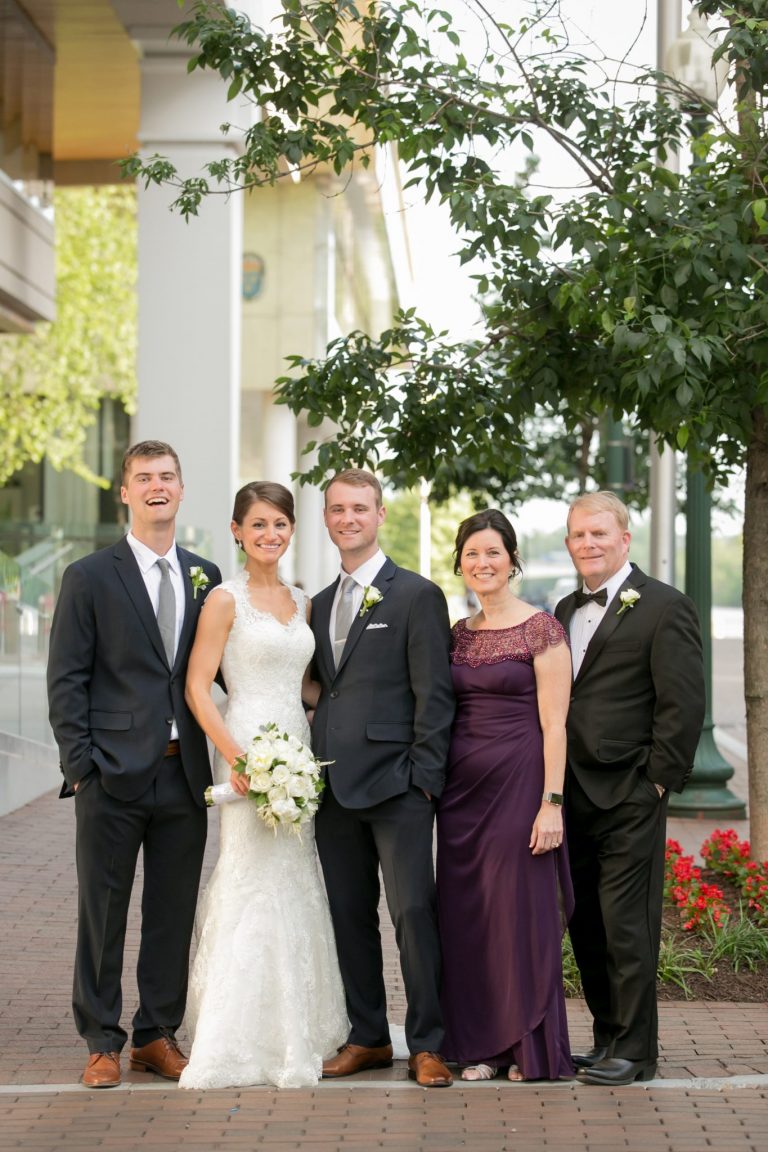 Campbell credited his church for being the support he needed during diagnosis, treatment and recovery. He was given the Sacrament of the Sick at Christ Our King and anointed with oil by Monsignor James Carter. He felt the support of his congregation behind him.
"Knowing that I had faith and that people were pulling for me and praying for me was a great comfort. We have a big prayer network throughout the Catholic churches, and I think our prayer warriors make a difference," he said.
Talking to his brothers, and even using the same doctor as one of them, helped him understand what to expect in the process. Because prostate cancer is the second most common cancer among American men, he also found support through his friends.
"I am a Grand Knight at the Knights of Columbus. All you have to do in a room full of men is look to your right and look to your left; at least one of the two have prostate cancer if you're over 50," he said. "I had a network of friends through there and my church who helped and gave me advice."
"For me, my successful story is a result of diligence, faith, a good surgeon and a little bit of luck. I almost waited too long," he said.
Pink: Breast Cancer Awareness Month in October
Ashley Cashon was no stranger to cancer when she was diagnosed with breast cancer on her 35th birthday. She battled Hodgkin's lymphoma as a high school senior and again at the end of her junior year at the College of Charleston. The chest radiation she received as a pediatric patient put her at a higher risk for breast cancer, and, as an employee of the American Cancer Society, she had seen enough to know to be concerned.
"You can never really relax once you've had cancer, especially two times and then three. My whole life I've been scared of every little lump and bump. Given my history and working for the ACS, I can never not think about cancer," Cashon said. "When I got home from my diagnosis, I still had to blow out my candles and pretend I was decently OK in front of my 2-year-old and second grader."
Cashon had a lumpectomy and port placement and immediately began six rounds of chemotherapy. When she was declared "cancer free" in August 2013, she had a complete bilateral mastectomy with immediate reconstruction.
Through her first two battles with cancer as a teenager and young adult, Cashon was concerned about losing her hair and looking different. Years later as a mother, she similarly hoped that her hair loss and other side effects would not affect her children.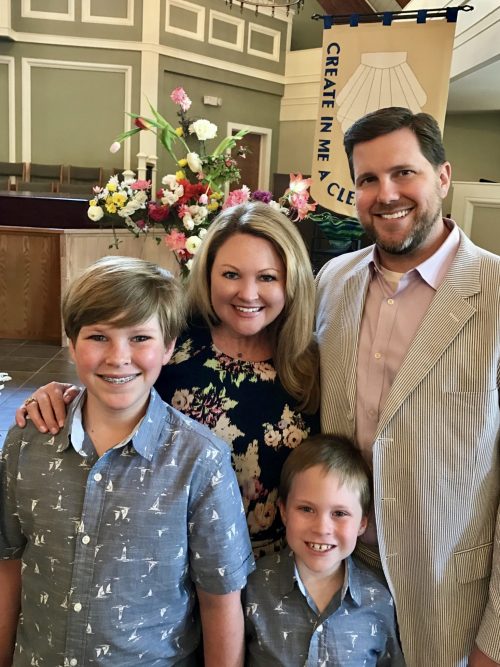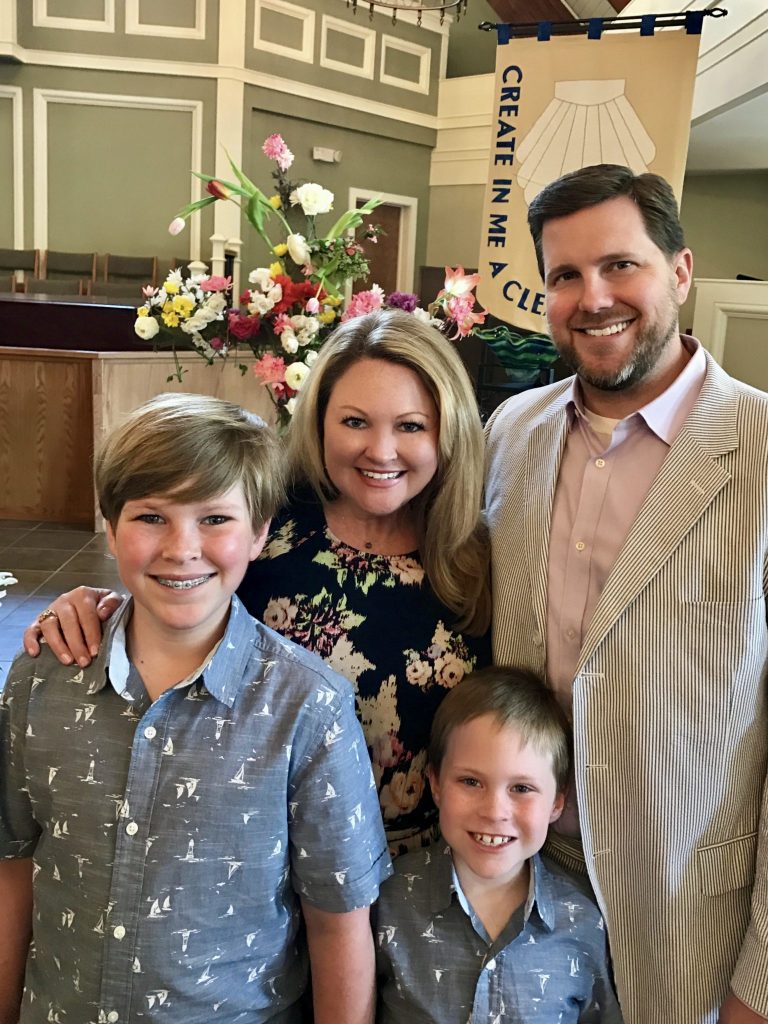 "When I was in college and lost my hair, I wore a wig downtown all summer. At 21 years old, I didn't want anyone to know. There weren't commercials where beautiful people had cancer – it was different then," she recalled. "The day after my breast cancer diagnosis, my second-grader told me, 'I'm sorry you got cancer. I hope you don't lose your hair because you'll be sad.' It hit me that really he would be embarrassed. They were so little and already so scared, and, for them, I didn't want to look different."
Twenty-two years after her first cancer diagnosis, the world and the way people find support has changed, Cashon said. She learned about the option of a chemo cold cap designed to prevent hair loss and found help weighing in with others across the internet.
"At the ACS, we're finding that in-person support groups are becoming obsolete in the electronic world, and people are finding others online who have what they have versus sitting in a room," she explained. "When I was considering the cold cap, I got plugged in with other people who used it. The way society is today, with instant gratification, many people find people facing one pinpointed problem – for example, concerns on losing hair during chemo – learn about it and then move on."
Awareness Year-Round
For Cashon, her three battles with cancer have taken her down roads only others with cancer and their closest family members truly know.
"My best friend was diagnosed with stage 4 pancreatic cancer recently. She has asked me so many times, 'Did you have this?' or 'Did you do this?' And she said to me, 'How did I not know you went through all this?'" Cashon said. "It's because you just can't talk about it to even some of your best friends. There are so many long-term side effects you don't even think of – you've got to keep some of your crazy tucked in or you're no longer fabulous. If you ask anyone except my husband, they'll say the treatments have been great."
The gold, light blue and pink ribbons are more than a car magnet or a bracelet or a hastily uploaded profile picture. They represent people: the patients, families, parents, children, brothers, sisters, friends and neighbors. Their stories are not confined to September or October, as the awareness month would have you believe. The ribbons are a reminder that the community – whether next door, down the street, at your church or out there in the depths of the internet – is here to lean on for support.
By: Anne Toole
Photos courtesy of the families.