Business and travel are booming in the Lowcountry, and Mount Pleasant is no exception. Just across the river from the No. 1 city in the United States and Canada – for the third time in a row – and now the whole world, its close proximity to the beaches and waterways as well as its very own lure and charm make it a magnet for travelers. Nine new hotels coming to Mount Pleasant will help shoulder the influx of visitors here for business or pleasure – or a bit of both.
SPRINGHILL SUITES
(opened April 2016)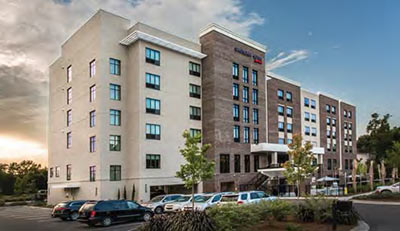 Located at the base of the Ravenel Bridge on Magrath Darby Boulevard, SpringHill Suites blends stylish design with functionality. At seven stories, several of the 110 spacious studio suites offer guests views of the bridge. All suites feature separate living and sleeping areas, pull-out sofa beds, flat screen TVs, well-lit work areas, a wet bar, a microwave and a coffee maker. Amenities include breakfast served daily, an outdoor pool and lobby bar, as well as 650 square feet of meeting space that can accommodate approximately 25 people comfortably with tables and chairs and up to 50 people classroom-style. Coffee and items for meetings can be purchased from SpringHill Suites' market, and outside catering is allowed for an additional charge. The hotel's central location and free parking are just some of the perks, along with all of the modern amenities to help you stay refreshed and focused without paying downtown Charleston prices.
---
CHARLESTON HARBOR RESORT AND MARINA
(addition opened September 2016)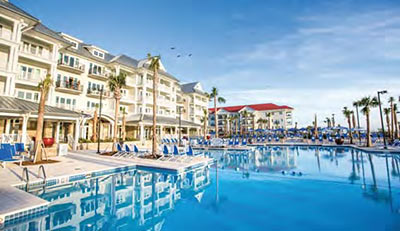 The 92 rooms in the new The Beach Club all include balconies and views of Charleston Harbor. The existing hotel, Harborside, has 125 guest rooms with a variety of room types and suites. The Beach Club addition includes a 30-seat Crescent Theater and 20-seat Palmetto Boardroom and can accommodate meetings for up to 100 people in its largest meeting space. Overall, the resort provides more than 34,000 square feet of outdoor event space and 6,100 square feet of indoor meeting space, spanning 12 venues throughout, including a pavilion and a private beach. Blending Southern charm with breathtaking waterfront views, The Beach Club's two heated pools, sprawling pool deck, spa and private beachfront make it a luxurious destination. Other on-site amenities include a fitness center, boccie court, complimentary bike rentals and three on-site restaurants, including the Charleston Harbor Fish House, voted one of the Top 25 Restaurants in Charleston by the readers of Charleston Living Magazine. Downtown Charleston is easily accessible by water taxi or the complimentary resort trolley.
---
HOLIDAY INN EXPRESS NORTH EAST MOUNT PLEASANT
(opened December 2016)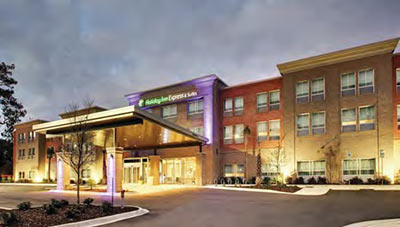 Just off Highway 17 and close to the Isle of Palms Connector the Holiday Inn Express North East Mount Pleasant boasts 103 rooms and suites complete with amenities to make visitors feel at home. Guests can enjoy a complimentary hot breakfast buffet, work out at the fitness center or swim in the outdoor pool. The hotel has a business center with two computers, a printer and fax machine, in addition to a small meeting space that can hold up to 20 people.
---
TOWNEPLACE SUITES BY MARRIOTT
(scheduled to open summer 2017)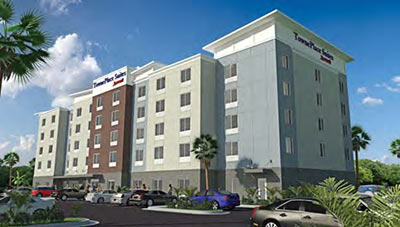 The 101-room TownePlace Suites on Stuart Engals Boulevard caters to extended-stay guests and will feature an open lobby and an exterior pool with a fire pit and patio. Suites have kitchens and full-size refrigerators and The Container Store® closets, as well as Wi-Fi throughout the hotel and wired service for those who require it. Catering to those who live life on the road, the hotel offers welcoming options for those staying for a weekend, a week or longer.
---
HOME2 SUITES
(scheduled to open fall 2017)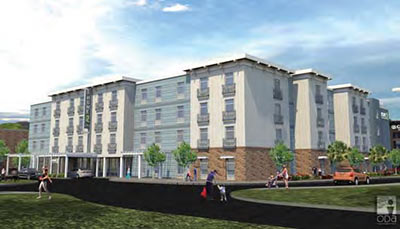 In a new development across from Mount Pleasant Towne Center on James Nelson Road, the Home2 Suites will be a four-story, 122-suite hotel offering guests a home-away-from-home feeling with fully-equipped kitchens and modular furniture that lets them personalize their room. The pet-friendly hotel's amenities include complimentary Wi-Fi and breakfast, an outdoor pool, grill and patio area, a 24-hour Spin2 Cycle combined exercise and laundry area, a 24-hour business and print center, and a Home2 MKT for grab-and-go items. In addition to expansive community spaces and relaxing outdoor areas, a "Gathering Zone" will supply ample space for informal meetings.
---
STAYBRIDGE SUITES
(scheduled to open spring 2018)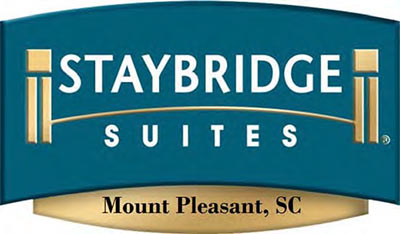 Located on Sessions Way at the base of the Ravenel Bridge, these 108 suites are designed to help extended-stay guests feel at home and are complete with kitchenettes, full-size fridges, dishwashers and stoves. Studio suites cater to the corporate traveler, while two-bedroom suites offer a shared living room. A hot breakfast will be available to guests each morning, as well as an afternoon reception Monday through Thursday, where they can be social with their extended-stay neighbors over heavy hors d'oeuvres and drinks. A small meeting space accommodates 20 to 30 people, while a larger rooftop area for up to 120 people will have a glass door system offering indoor/outdoor event space facing the Ravenel Bridge. Creating even more of an "at home" feel, outdoor patio grills are available to guests, and developers are working with the town to create a trail system to Memorial Waterfront Park so guests can enjoy running, walking, biking and green space.
---
HYATT PLACE
(scheduled to open summer 2018)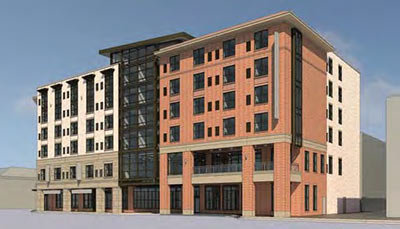 This 92-room hotel will be the only hotel that lets its guests park their cars and immediately enjoy all that Mount Pleasant Towne Center has to offer: shopping, dining, movies and more. Amenities will include an indoor pool, fitness facility and an elevated outdoor veranda complete with televisions and a bar that overlooks one of Towne Center's main streets and Regal Palmetto Grande Stadium 16. A private boardroom and 1,200 square feet of meeting room space will be outfitted with the latest presentation and A/V technologies available. The hotel offers structured parking attached to the building, and at 65 feet high, will be the tallest and most prominent structure in Towne Center.
---
TRU HOTEL
(scheduled to open summer 2018)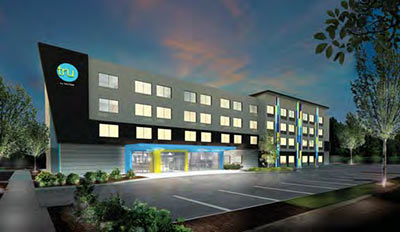 The new affordable brand Tru by Hilton appeals to guests with a millennial mind-set and has a modern yet comfortable feel. The 124-room hotel on Hungryneck Boulevard will offer a free hot breakfast, free Wi-Fi, a bar area, a large lobby with a pool table, an outdoor pool and a large complimentary fitness center.
---
HYATT HOUSE
(scheduled to open fall 2018)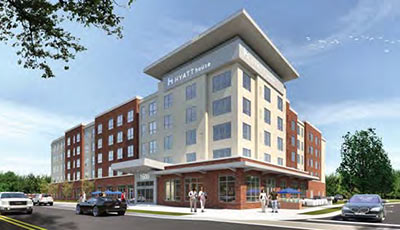 On Midtown Avenue, this hotel's 128 rooms are designed as residential- style suites. Amenities include a fitness center, bar, outdoor swimming pool, a guest market, guest laundry, meeting rooms, a full-service restaurant with outdoor seating and free breakfast, outdoor common spaces and complimentary high-speed internet access. Many rooms are equipped with kitchen equipment for those who wish to cook in the hotel. Hyatt House will have approximately 2,000 square feet of meeting space with state-of-the-art technology and presentation capabilities throughout the hotel.
---
By Anne Toole