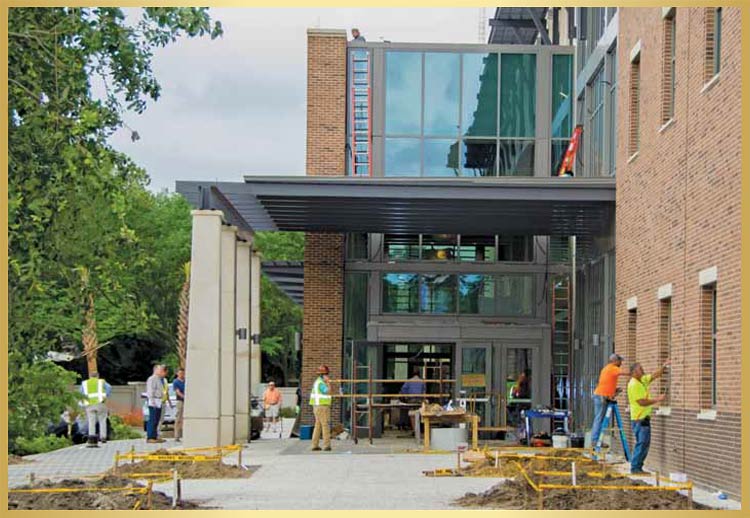 When a new building rises out of the ground, whether it's a hotel, a business or government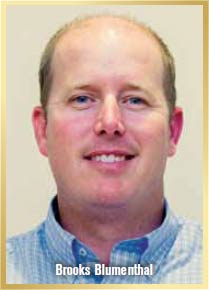 office, people often don't realize the numerous and tedious steps taken to complete such a project. It's a delicate partnership between the general contractor and numerous subcontractors, each with their own skill set and designated tasks they are hired to complete.
In the case of the new Mount Pleasant Town Hall, several local contractors had a hand in building the new home for town employees and officials – and they are proud to have been a part it.
Project Manager Brooks Blumenthal of McKnight Construction Company worked closely with the subcontractors, but his job was made much easier by the work of his top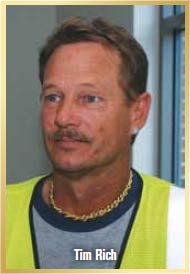 assistants, Field Project Manager Bryce Howie and Project Superintendent Tim Rich.
As field project manager for McKnight Construction Company, Howie supervised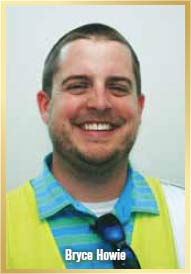 the day-to-day operations at the construction site for Mount Pleasant's new Town Hall. He was on this job for two years, "handling everything from the first shovel in the ground to when that last paint brush stroke went onto a wall."
Howie pointed out that McKnight Construction was responsible for the masonry and concrete work at the Town Hall site but parceled out all the rest of the job to contractors it selected by competitive bidding among subs that met the town of Mount Pleasant's requirements.
"I like to think that we do an excellent job of picking subcontractors," he said. "On this job, we had some 20 subcontractors, plus between 10 and 20 of their subcontractors working under us."
Among the other major area jobs Howie has worked on with McKnight are the Alston-Bailey and Sand Hill Elementary schools and Rollings Middle School of the Arts, all in Dorchester County.
"Every job has its own challenges," he noted. "We're fortunate that on the Town Hall project, both the architect and the town itself were very good to work with. We had an excellent group of subcontractors as well so, ultimately, the quality of work is top-notch."
Importantly, he added, "Safety is always our overall goal. We have a corporate safety officer who came out to the site on a month-to-month basis, and OSHA has been on the site several times with no write-ups or violations on our record."
On each job, according to Howie, "Once everything gets underway, something's always going to go wrong. What matters is how you recover. That's the business we are really in – confronting problems and solving them."
"Fortunately we didn't have any major problems on the Town Hall," said Rich. "We had minor problems like an architectural drawing might not match up exactly with how a door was supposed to be laid out, but that's just the typical type of stuff on every job."
Rich has plenty of experience – he has been around construction sites for nearly 30 years. His first major project was working on building the Agricenter in Perry, Georgia.
"I went from roofing and framing houses to commercial jobs, where I started as a laborer and worked my way up to carpenter's helper, apprentice foreman and so on, up to what I do today," the project superintendent explained.
Hailing from Roberta, Georgia, just outside of Macon, Rich remembered "growing up poor, but we didn't know we were poor until somebody told us."
At first, Rich found Mount Pleasant "confusing." Now, he feels that "it's a real nice town, even though it's bustling all the time. I've been out at two o'clock in the morning and there's still traffic on the roads."
---
After the site had been cleared and foundation poured, it was time for Division Five, highly skilled steel fabricators, to take the next step. Open since 1996, Division Five is an American Institute of Steel Construction-certified fabricator of steel framing and has been locally owned and operated for 21 years.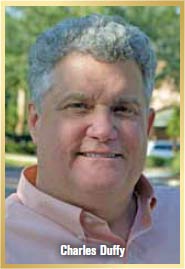 Owners Charles Duffy and Roy Prescott said they were thrilled to help build the new Town Hall and to participate in such a tremendous project.
"We aggressively went after this job," Duffy said. "It's a landmark structure, and it's really great to be a part of something like this."
Taking seven to eight months to complete, Duffy said they used approximately 600 tons of steel for the structure.
"We came in after they poured the concrete and began erecting the steel frame," Duffy said.
While every project has its share of problems, Duffy said this one didn't have anything out of the ordinary: "There is one aspect of doing construction in the Charleston area. It has a higher seismic activity zone, and therefore we have to design and build with those seismic forces in mind. It can create more than normal issues, but, overall, this project went really well."
Duffy said working with the architects, Stubbs Muldrow Herin, was a wonderful experience.
"They were incredible to work with," he said. "They wanted quality and were extremely helpful working through any issues that arose. It's incredible to see the finished product from where we first started."
---
From the laying of the slab to the opening of the doors and beyond, HR Allen Inc. was on the job at Mount Pleasant's new Town Hall for all things electrical.
Under the overall supervision of project manager Billy Kelly, HR Allen employed as many as 25 workers, from a superintendent to electricians and from apprentices to support personnel.
In all, the company laid 23 miles of conduit and more than 85 miles of wire, enough, in Kelly's words, "to stretch from Mount Pleasant to somewhere between Orangeburg and Columbia."
Among the complicated systems the company worked on, over and above basic wiring, were video surveillance, Datacom, card access and fire alarms.
From the slab to framing, steelwork and decking, "Once we were mobilized, we pretty much stayed on the job," Kelly said.
Asked about any challenges the electrical contractor faced working on the new Town Hall, Kelly noted that his people sometimes had to deal with tight quarters because the building sits on a very compact site. By comparison, he added, a recent HR Allen job for a North Charleston Public Works project sprawled over 38 acres.
As far as the experience of working on the new Town Hall, Kelly noted that "we are proud and pleased to be a part of this, and we feel we had some excellent partners on the job, including Falcon Fire Systems and NextGen Technologies."
After the grand opening, HR Allen, Inc. had a twoor three-member team on-site to iron out any kinks in the system.
---
Once the steel framing was in place, Acousti Engineering came in and put up the ceiling and wall systems for the new Town Hall. Taking about a year to complete its part of the job, Acousti was responsible for putting up the custom designed walls and ceilings that were made specifically for this project.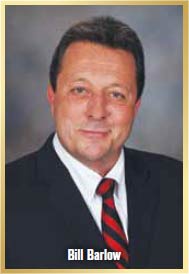 Bill Barlow, branch manager of the Charleston Acousti office, said the project began with a preconstruction meeting so that everyone could coordinate and discuss plans and requirements.
"Coordinating a project like this is a big deal. You have to make sure everything will match up, from the sprinkler systems, the A/C and duct work – you have to make sure it all fits together before you get carried away installing," he explained.
He said there's a "rough-in" that occurs first, and, once that's complete, mechanical, electrical and plumbing comes in and installs the electrical lines and the duct work.
"Once that's done, we come in and put in our suspension system," Barlow said. "We have six different types of acoustical ceiling systems in this project."
Over the detention rooms for example, "We have a security metal system. Over the Council chambers, it's a linear wood system," Barlow said.
Echoing Division Five, Barlow said the one thing that impacts construction in Charleston is that the area is in a seismic category D zone.
"That means it's the same as if we were located on the San Andreas fault in California," he commented.
Anything built in this area, including the Town Hall, must meet extensive seismic requirements and be built to a specific code.
"It makes it a bit more complicated in how everything is installed, and it's considerably more involved," he added.
Barlow, with Acousti for 25 years, said the company has been a family-owned business for 70 years, and they were excited to be a part of building the Mount Pleasant Town Hall.
---
Before the first concrete was poured or the first piece of steel superstructure put into place, Allston Farrell Construction of Mount Pleasant was on the job.
The highway and street construction specialists were tasked with bringing the site of Mount Pleasant's new Town Hall to grade before any actual construction could begin, a job that called upon 10 workers and equipment ranging from a trackhoe to a bulldozer, a grader and mini-excavators.
When the site was leveled and ready for construction, Allston Farrell turned its attention to the parking lot, handling the grading, paving, drainage system, curbing and striping.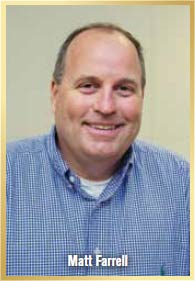 In all, the site preparation and the parking lot preparation and construction took two months each.
"I wouldn't call it an easy job," Allston Farrell co-owner Matt Farrell said. "But I wouldn't say that there was a whole lot of difficulty to it. It was a pretty standard job and it went smoothly."
"We have worked with this general contractor before, and it has always been a good experience," he added.
In addition to the first phase of Allston Farrell's work on the new Town Hall project, the company is also responsible for Phase 2, which involves a new parking lot and ponds in the area where the old Police Department was housed and the running track is located.
---
Chris Wagner, owner of Coastal Millwork & Supply, said his experience working on Mount Pleasant's new Town Hall was "fantastic."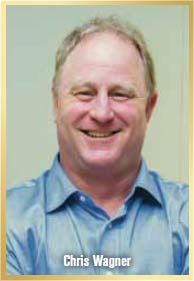 "The general contractor and the architects were extremely accommodating. Overall, this Town Hall is a terrific design, and the work environment was one of the best I've experienced," he said.
At the same time, the Summerville millwork provider knows he had a lot on the line when the new facility's doors swung open and the town's official staff and the public got a close look at his work. That's because Coastal Millwork & Supply was responsible for many of the most prominent features of the Town Hall's interior, from all the wood paneling – including the handsome maple paneling in all the main corridors – to the Council chamber and courtroom furniture, the granite countertops and window sills and all of the back-office cabinetry.
"It's a challenge for us when we're covering so much surface area with wood panels that are among the first features of the Town Hall that people will see," Wagner said.
Other significant recent local projects Coastal Millwork & Supply has been a key contractor for include Sullivan's Island's Town Hall, Kiawah Island's Town Hall/Municipal Center and the renovated and updated Charleston International Airport.
Wagner noted with pride that "We fabricate everything at our 40,000-square-foot plant in Summerville, and we custom fabricate all our own components. Everything we do is for a specific job, and every job is unique."
"We have a very specific mission with our company, which is to provide very highly-managed work product, and we constantly move toward that goal on every exciting new project," he said.
---
While there are plenty of other steps taken to complete a building of this magnitude, the final stage of the project is one that people may notice the most – the beautiful landscaping.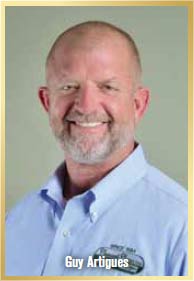 Pleasant Places was given the task of installing the sod, bushes, trees and the bluestone pavers around the new building.
Owner Guy Artigues said the job itself was extremely tedious and time-consuming, but the results made him very proud of his team.
"They did an amazing job. Laying out bluestone is critical because everything has to line up and be cut to fit perfectly," he said. "It's like putting together a large 3,000-piece jigsaw puzzle."
Artigues said the bluestone alone took two months.
"It's a specialized craft, and you can't just put anyone on it. You can't rush it or it won't end up perfect," he said. "And what they did at Town Hall is perfect."
Founded by Artigues in 1984, Pleasant Places provides commercial landscaping services throughout the Lowcountry and works with a variety of clients.
"With this particular job, we feel very fortunate to have participated in such a high-profile project," he said. "I'm very proud of our team and their craftsmanship. When I see the jobs they do, I still get goose bumps, and I've been in this business since high school."
Pleasant Places is a family-owned and operated business with a staff of over 150 employees and combined experience of more than 300 years.
By Diane Pauldine and Bill Farley