Walking into Brockington & Associates: Cultural Resources Consulting, I was immediately struck by the amount of long-lost historic remains lining the shelves. Remnants of a marmalade jar, fragments of turn-of-the-century pottery and vintage tobacco pipes were also found in this epicenter of nostalgia. Blueprints of upcoming projects were pinned on walls, spiraled binders resided in well-filled bookcases and there seemed to be a great rhythm within the building – one that carried the ancestral song of yesteryear.
"Ultimately, we are storytellers," said Carol Poplin, the exhibit planner who was responsible for the many intricate displays and artifacts that reside within Mount Pleasant's Town Hall. "Early on,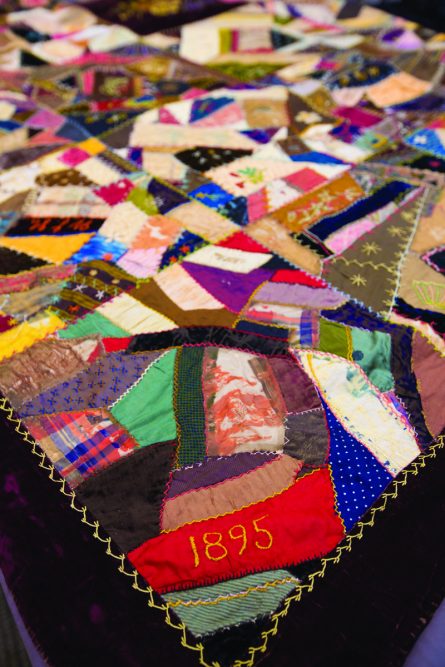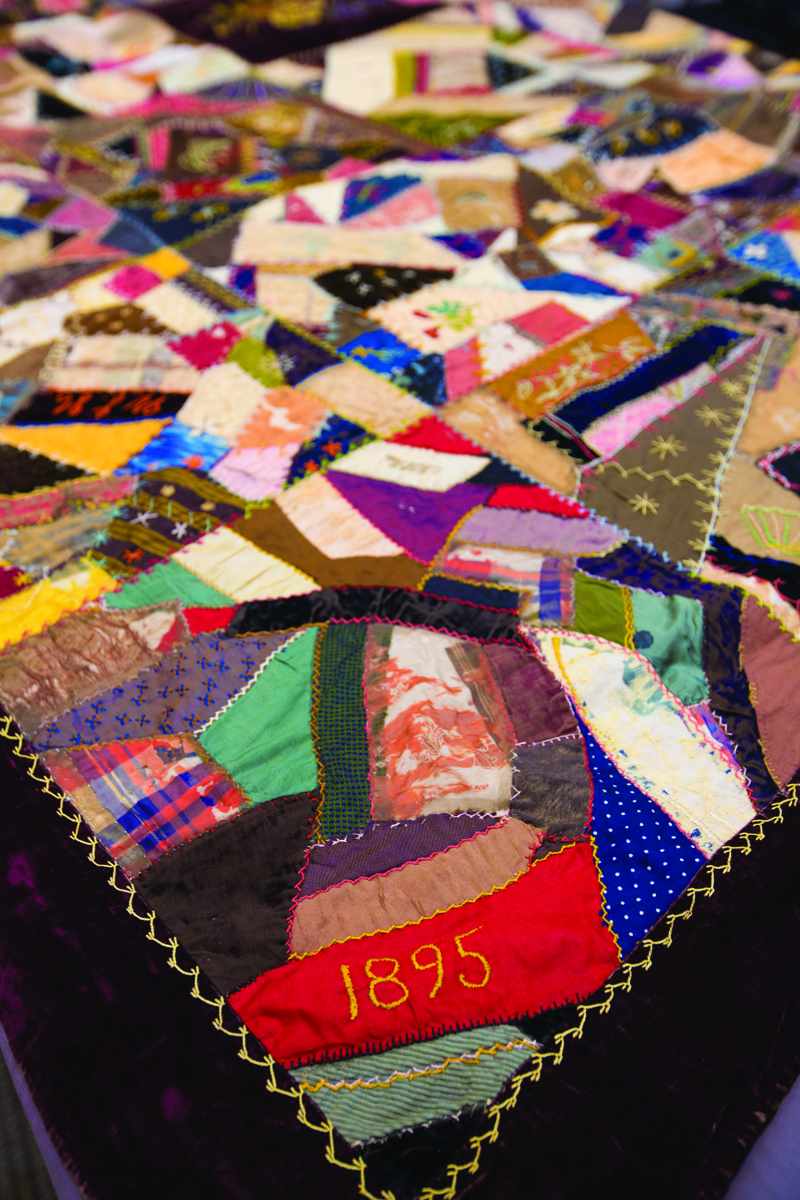 people have felt the need to leave their mark and connect."
Upon entering Town Hall, a stunning architectural structure complete with columns and a rotunda, visitors can explore engaging displays that give a look back to days gone by. From the muddy banks of Shem Creek to the cotton fields of Boone Hall Plantation, each diverse piece of the Mount Pleasant community is showcased within these walls. Nods to the Old Village and the native marsh-dwelling creatures can be found throughout the 92,000 square feet, providing engaging content at every turn.
"It was very important for us to keep it decorative but informative at the same time," said Poplin. "It was equally as important to involve the people whose stories we were going to tell."
In a sense, the new Town Hall is a living, breathing time capsule – one that will continue to evolve in the coming years. From the altering impact of Hurricane Hugo to the industrial boom of the 21st century, visitors gain knowledge of milestones that helped shape the Mount Pleasant we know today.
Weavings of sweetgrass, perhaps the most iconic craft associated with this region, can be found along with informational text that tells the back story behind the baskets and of some of the artisans who perfected this art form.
"South Carolina is filled with so many historical sites," said Poplin, who in the past has taken shovel to dirt near Palmetto Bluff and Rivertowne to uncover fancy cutlery and sewing needles of former plantation owners. "It's rewarding when you discover a really exciting part of the great story you are trying to tell about the site."
One discovery that is a part of Town Hall is Wando pottery. Crafted by American Indians living near the Wando River 1,200 years ago, these recovered shards could possibly have once been a part of ceremonial bowls or drinking jugs. Made by tempering clay with limestone, they can be found only around the Wando. Some pieces contain imprinted designs thought to be the result of pressing cord and fabric onto the surface of the wet clay.
The town's very first fire pump, dating back to the 1880s, is also on display. Originally horse-drawn, folks can get an up-close look at this well-assembled machine that saved the lives of many. With its crimson color and four large yellow wheels, it possesses just as much whimsy now as it did functionality all those years ago.
While the first floor is filled with charming displays chronicling the town's journey, the real treasure can be found a floor up, in the History Room. While small in size, the objects it holds tell a bigger story. The centerpiece of the room, which harks back to a simpler time of sewing circles, is most definitely the Dupré Quilt. Colorful patches make up a tapestry of gratitude. The makers of this bright, detailed quilt, composed of 30 eye-catching squares, went by the name "The Ernest Workers.
While of different backgrounds and faiths, their love and appreciation for their local physician, Dr. John Dupré, tied them together.
Each square of the quilt displays the stitched names or initials of the women behind the artistry. Scatterings of yellow stars, crescent moons, watering pots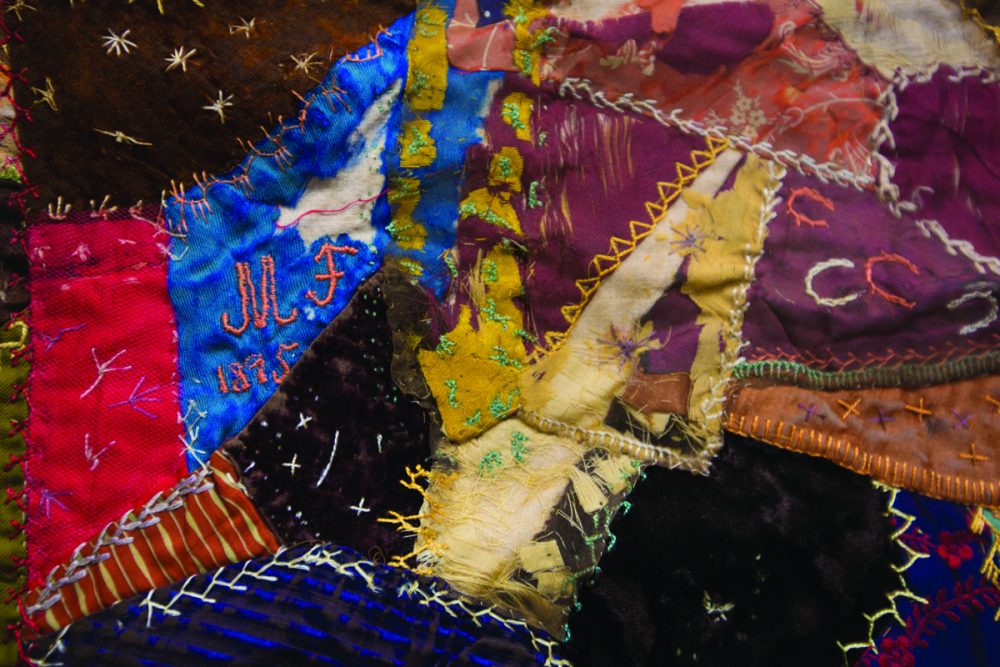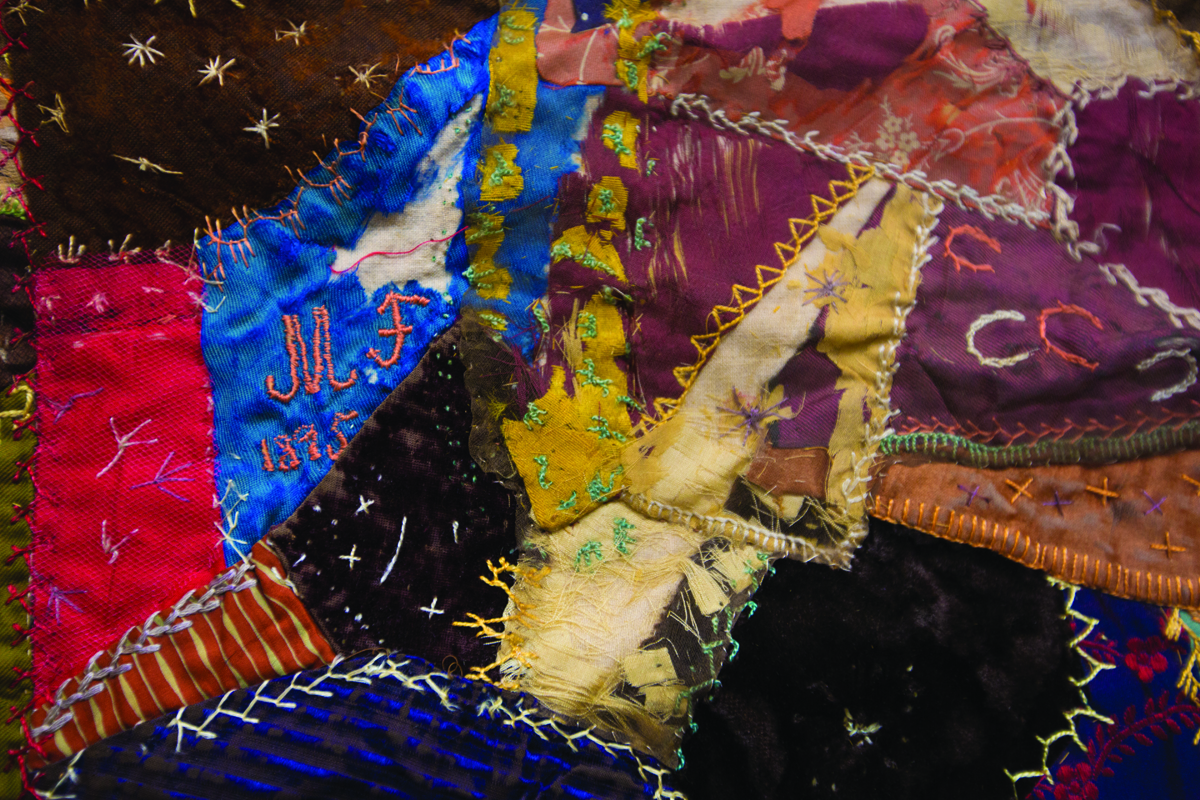 , fish, delicate flowers and blooming roses dance within the intricate patchwork. You can also find symbols that have significance to the very region where this masterpiece was crafted. One square displays the front of The Mount Pleasant Presbyterian Church. The various swatches of fabric, linked together by elaborate embroidery, have become so much more than an artistic expression of a group of thankful women. It's a significant piece of Mount Pleasant's history, one that pays homage to one citizen that made a difference in the lives of many.
Dr. John Young Dupré, a descendant of a Huguenot family, was born in 1827. His roots in Mount Pleasant ran deep. His grandfather was James Hibben, a man responsible for founding Mount Pleasant in 1803. Dupré served as an assistant surgeon in the Confederacy. He later would treat patients in a small, modest office located on the same plot of land as his home at Bennett and Hibben. A man of strong faith, he served as an elder in The Presbyterian Church, always offering his home to traveling preachers looking for a comfortable bed and warm meal.
The Dupré quilt has actually been on quite a tour, traveling the country throughout the years, showing up at various folk art exhibits. It had a brief stint at The Mount Pleasant Library and in 1985 was displayed at The Charleston Museum. It hung in The University of South Carolina's McKissick Museum and now has returned to its rightful place of origin.
The History Room is a great resource for those looking to get the back story on some of Mount Pleasant's most important events. Whether you want to check out a vintage map or browse digital archives on the computer in the center of the room, a trip to this pocket of knowledge will not disappoint.
"As a culture, we can be very transient," said Poplin. "People seek out that ability to connect to their new space, and they truly appreciate those who came before them."
Streets found throughout Mount Pleasant don the names of some of the town's most esteemed innovators and influencers. At Mount Pleasant's Town Hall, guests can get a sense of just who these pioneers were.
"It's always rewarding to see people in a space engaging with the materials you've presented," said Poplin, who looked forward to sharing the exhibits with everyone from curious students on a field trip to new residents eager to dive into the history of Mount Pleasant. " I find joy in helping people connect the past to the present."
Sewee Indians, Gullah-Geechee and English settlers all contributed to the growth of Mount Pleasant. Culinary traditions and art are ingrained in this land of palm trees and boiled peanuts. Like Confederate jasmine winding up a rod iron gate, Mount Pleasant is ever thriving. From the gentle crack of an oyster shell to the cheerful hymn of a sandpiper, many elements meld together to contribute to the soundtrack of Mount Pleasant.
By Kalene McCort. 
Photo by Jenn Cady Photography.