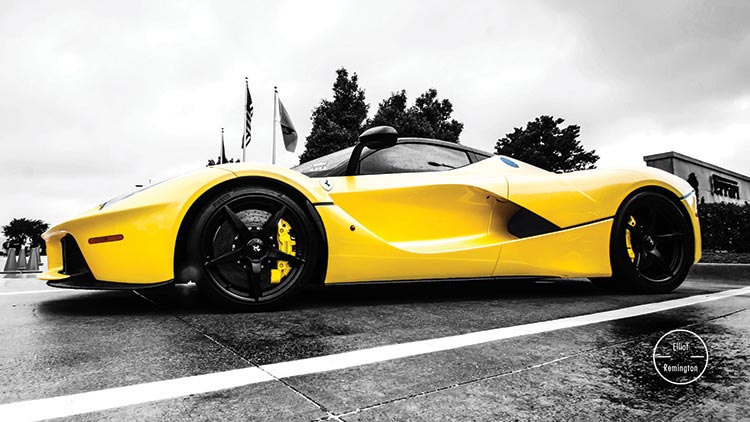 Ryan Toth has a thing about cars, and he wants to take care of yours.
Toth, the owner of Elliot Remington Motorsport Classics & Concierge, which opened its doors April 1 just off Clements Ferry Road, understands the affinity people have for their automobiles. He also knows that Lowcountry storms can spawn floods, mold and even rodents, and that all these issues can mean trouble for your car. So why not store your pride and joy at a climate-controlled, high-security facility?
"Storing your vehicle at a dedicated facility like ours is huge for people whose cars are important to them," said Toth. "It doesn't have to be a $500,000 Ferrari. Maybe it's a model that your father once owned, or maybe you grew up watching Miami Vice and now you own a Testarossa."
Toth pointed out that his storage facility offers around-the-clock fire and security monitoring in a climate-controlled area designed specifically to meet the standards established by companies that insure classic cars. He currently has space for 40 to 50 automobiles, but he said future expansion is possible.
Elliot Remington also offers extensive detailing services. And, if you're getting ready to show your car, Toth's expert staff can help you with that as well.
Toth is all about helping you take care of your car and maintaining its value, but he also can find you a classic automobile. He said his vision is to bring "rare and special cars" to the Charleston market.
"I would like to bring some more vintage cars to the area, such as American muscle cars from the '60s, '70s and '80s, Ferrari, Austin Healy, Triumph and Jaguar," he explained. "Charleston is such an eclectic market. There's a variety of interests and tastes here."
To learn more, visit www.ElliotRemington.com or call 843-779-9533.
By Brian Sherman