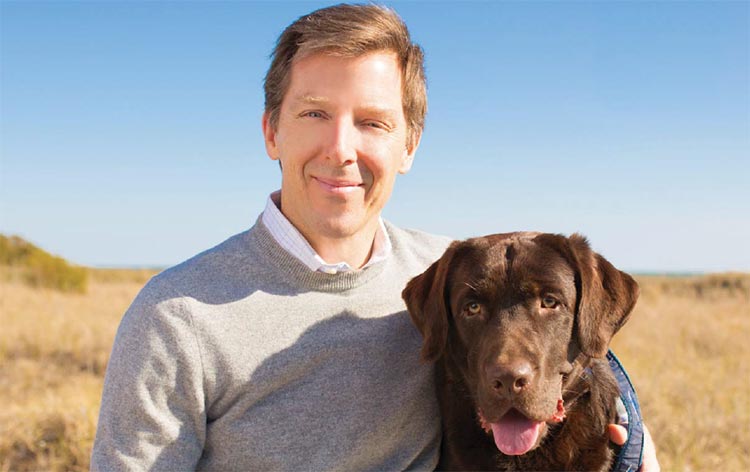 Bill Medich is definitely a busy guy. As president of South State Bank as well as president – and soon, chair – of the board of directors for Spoleto Festival USA, his days typically involve talking to numerous people, sharing ideas and moving mountains.
Luckily he gets to come home afterward to a peaceful and beautiful location – Sullivan's Island. And who wouldn't work hard if it meant playing hard in the 29482?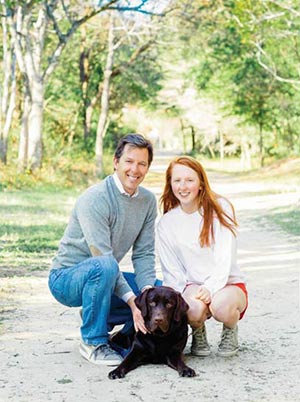 Originally from Washington, D.C., but a "born again" South Carolinian after 22 years in the Lowcountry, Bill and his family initially lived in Mount Pleasant before they relocated to Sullivan's Island 12 years ago. They are now enthusiastic locals, fully entrenched in island living, at least off the clock.
"The lifestyle suits us," he commented, adding that his wife Julie, an attorney with Haynsworth Sinker Boyd in downtown Charleston, also enjoys the peaceful simplicity of Sullivan's Island.
As for his role in Spoleto, it evolved from Bill deciding that part of his mission at South State Bank meant engaging in civic leadership – and he has always loved art. In fact, before becoming involved with the Spoleto board, Bill was on the Gibbes Museum board.
"I'm interested in the arts, and I got involved with Spoleto because the festival means a lot to the economic development of Charleston and the entire state," he said. "There are very few events in South Carolina that are considered world-class. I love being associated."
While Bill has been on the board for 14 years at this point, he particularly enjoys his latest role as president. He looks forward to being chair as well, a position he will assume in October. The torch will be passed from current chair Ed Sellers, who is Bill's neighbor on Sullivan's Island.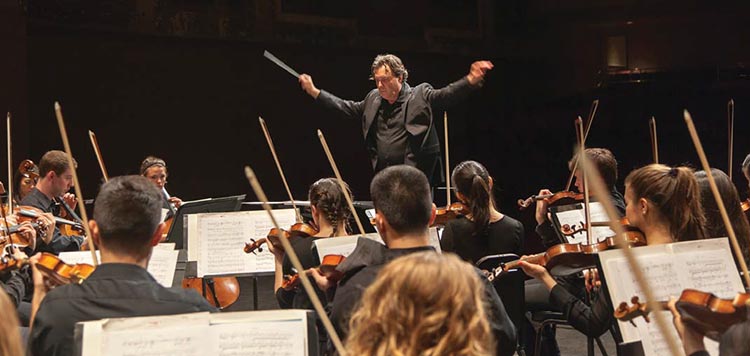 And what does a president or chair of the Spoleto board do exactly? Lots of fun stuff, according to Bill. For one thing, you get to meet the national and international artists involved in the festival. I couldn't help but ask if these artists are as eccentric as I would assume, once they're up close and personal. Bill laughed at the question.
"They're interesting," he affirmed. "They're well-traveled, but they love coming to Charleston, staying for a while and getting into 'the rhythm' of local life. They're all very different – and most are overwhelmed by the hospitality and warmth of our city."
Hospitality and warmth, naturally, are a large part of the board's job, while actually selecting each year's performances is left up to the festival's professional staff. Supporting the staff, according to Bill, is crucial – and former leaders of the board have paved the way and inspired him.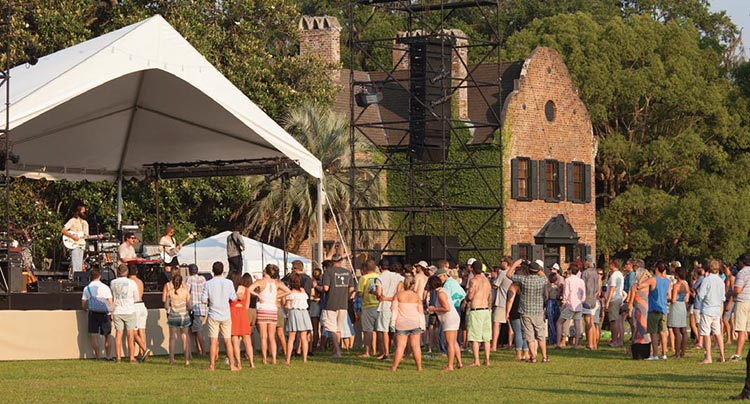 "Spoleto has had a great history of great leaders," he pointed out. "Major civic leaders have felt Spoleto is important. I respect that. I know that as the chair I'll be able to call the prior chairs and ask for advice, and they'll drop whatever they're doing to offer it. They continue to be involved."
Bill confessed that he himself is "not an artist," but that the tenacity and talent it takes to perform at Spoleto continues to amaze him. And now his oldest daughter Lauren attends Fordham University in New York City, enjoying an artistic lifestyle as well.
"The annual meeting for Spoleto in New York City inspired my daughter to attend Fordham," he said. "She loves it. She sends me texts from Central Park and Brooklyn. She recently went to go see Jimmy Fallon!"
Similarly, the 17-day-long stretch of Spoleto Festival USA enthralls Bill – he loves mingling with the artists and performers on a regular basis, as well as finishing up the work day at South State Bank and catching a performance on the fly.
"It's 17 days of fantastic times," he said. "You'll bump into the musicians at coffee shops. They literally dominate the city. And I can leave my office and be at the theater for a show."
His personal favorite production from years past, he said, was "Don Giovanni," an opera produced in 2005 at the old Memminger Auditorium before it was renovated.
"It was the most memorable for me," he said. "It was an old, decaying venue, and the opera was performed with the audience surrounding the orchestra. It was very raw inside that unrenovated building."
Like many of the operas performed during Spoleto, "Don Giovanni" was original to the festival. Bill explained that Spoleto invites performances from other cities around the world as well as produces its own work. For example, the orchestra is new every year, and auditions are held in several cities. And numerous performances – even the sets – are built from scratch. These unique productions are exclusive to Charleston; while there's a chance they could return to the festival, they won't appear in other cities.
"Original productions keep the critics coming back to Charleston," Bill noted. "And for the patrons, it shows the uniqueness of the festival."
He called the 2017 season a "smorgasbord," insisting that art lovers and first-timers should make it their mission to try several performances.
"You never know what will appeal to you," he said. "And any given night is different. It's an experiment – sometimes you try something new and you're blown away."
As for being at home on Sullivan's Island, Bill wouldn't have it any other way. Being able to bike ride or walk to a restaurant – he loves High Thyme and called it "the island's dining room" because he always sees a neighbor there – or to church at Stella Maris is invaluable to his family.
"We like to joke that life on Sullivan's is as good as you'd think – it's magnificent," he said. "There's no pressure to be anywhere else, once you're there."