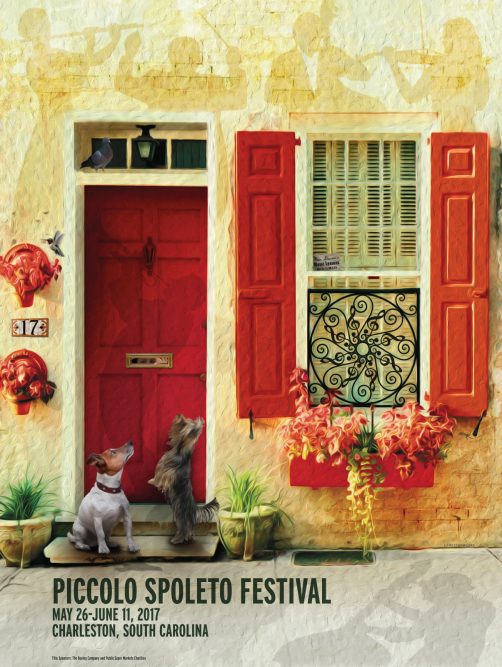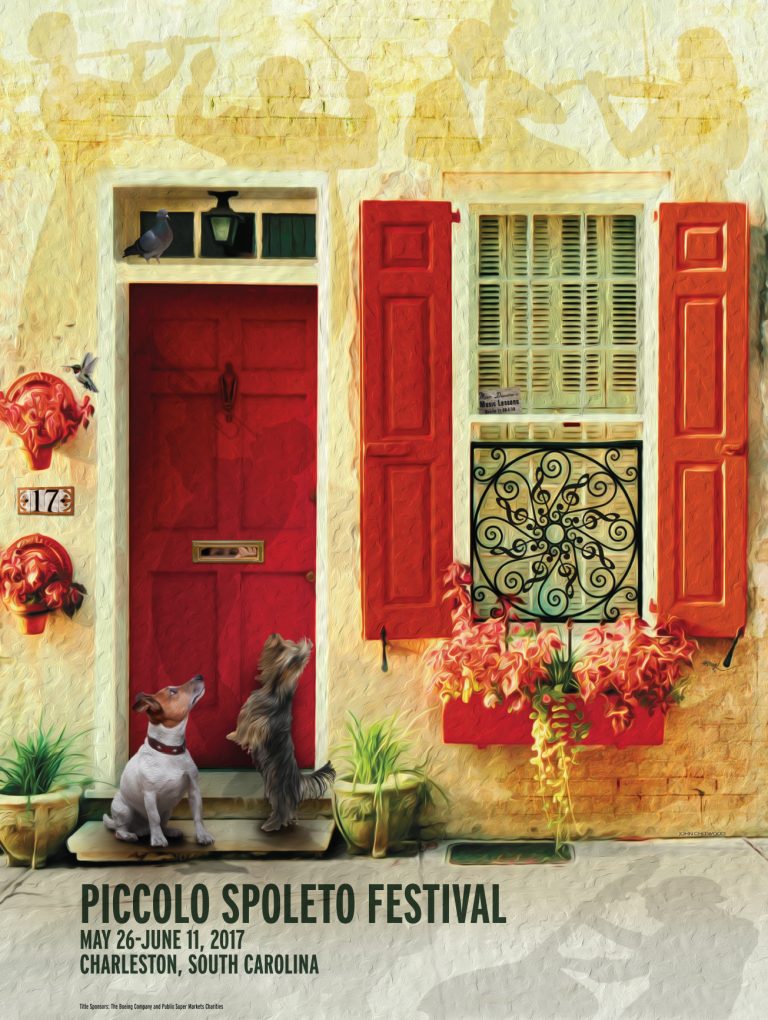 Long before Lowcountry artist John Chitwood finished high school and enrolled in the art program at the University of Georgia, he'd been honing his skills with pencil and paper. And though drawing and illustration came easily during his childhood years, he was not prepared for the "artistic lifestyle" that was pushed on him in college. And he didn't quite like it.
"I really didn't 'get' fine art," he confessed to me over iced coffee. "The examples were weird. I wasn't pleased with the gallery crowd, and the feeling was mutual."
So Chitwood dropped out of the program at UGA and headed south to Daytona Beach, Florida. He wanted to make money, he said, and needed to find that elusive connection between creative work and financial gain. He soon discovered it in the Sunshine State, enrolling in the Ringling College of Art and Design in Sarasota, where he used his knowledge of color and composition to pursue illustration and graphics. Thus, his career as a commercial artist got started and brought him back to Charleston in 1988, where he found success creating advertisements for television, radio and print. His creative headquarters, Renaissart Graphic Design, was located at 538 King St. for many years after opening in 2000.
Now the Charleston native has moved his studio to East Cooper, settling in the Clay Cottage at 1123 Chuck Dawley Blvd., right down the street from the offices of Mount Pleasant Magazine. A resident of Oakhaven in Mount Pleasant, Chitwood loves his new, convenient space, which he shares with a few other local creatives.
"There's pottery downstairs, guitar upstairs. … I love the creative environment and the escape," he commented.
Chitwood's reputation for creating charming and engaging designs recently preceded him when he was approached with an offer he couldn't refuse – designing the official 2017 Piccolo Spoleto poster.
"They wanted quintessential Charleston charm," he said. "Something tourism-friendly. They set the parameters."
The poster, titled "Music Lessons," is not actually a painting but a digital production that began as a photograph. Chitwood said it scarcely resembles the original photo after cropping, color tweaking and substantially manipulating the elements. A lifelong lover of intricate details, he also embellished the image with mice, birds, a lizard and even a captivating pair of youthful eyes gazing out from the blinds on the house – the eyes of his own daughter, Katie. His passion for such intricacies in art came from a couple of his key influences: a famous Dutch printmaker named M.C. Escher and Bev Doolittle, an American watercolor artist known for painting animals and landscapes.
"My parents did a good job of exposing me to the arts," he said. "I think my mother may have bought some prints of M.C. Escher for my room as a child. I was always amazed at the detail, the surrealism and play on space and perspective. And the Doolittle influence comes directly from my Aunt Martha and Uncle Gene. They lived in Atlanta while I was at UGA, and they were my home away from home."
Chitwood pointed out that his mother, who is an artist herself, continues to paint more than ever and that he "would love to get back to it as well." For now, though, he's enjoying the positive response to the Piccolo poster and is preparing more of his work to be displayed at the Gaillard Auditorium throughout the festival.
Despite all of his commercial success over the years, Chitwood is somewhat reserved about his ability to bring about great emotion in others with his work. He said he "lacks the artistic temperament."
"I'm good at art visually, and I have the ability, but I'm not that deep," he quipped. "I believe that what we call great art provides some kind of social commentary, is inspiring and affects people emotionally."
I couldn't help but point out that some of Chitwood's hidden details probably have affected his viewers emotionally. Besides, how would he know without asking – which he said he never did?
"If that's true, then I'm honored," he said, beaming.
By Denise K. James.
Photo provided.