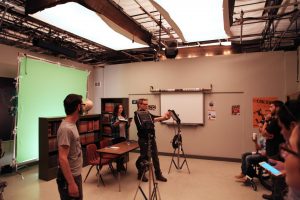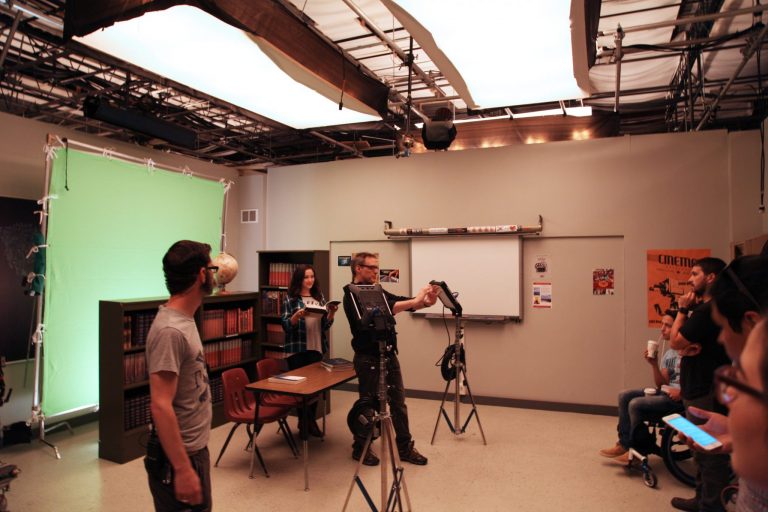 Litton Entertainment's talented team of TV experts travels the world to produce shows watched by tens of millions of viewers each year. Though they regularly visit at least five of the six continents in their quest for excellence in the world of educational and informational television, the company, its owner and the executive producer of many of its projects all are based in Mount Pleasant.
Headquartered on Johnnie Dodds Boulevard and owned by local resident Dave Morgan, Litton Entertainment has been in Mount Pleasant since the early 1990s. The company's news and entertainment programs, produced for major networks including ABC, CBS, NBC and The CW, can be seen in 97 countries across the globe. Many of them are shot on location around the world, but one, "The Inspectors," which airs at 8:30 Sunday morning in the Charleston market, is filmed in a renovated manufacturing facility in North Charleston.
"We've turned it into a massive sound stage," said Bryan Curb, the producer and director of the show, which opened its third season on the air in early October. "It's big enough to handle all our production and all our administration. We do our writing here and build our sets and props here."
Litton Entertainment will be shooting the 26 episodes of the show's fourth season through the end of 2017, and a fifth season is a possibility as well. Curb, who moved to Mount Pleasant from the West Coast with his wife and two sons in 2014, said his job includes writing, polishing scripts and directing, among other tasks.
"I do everything from choosing what lens to use to rewriting a line on the set," he explained.
"The Inspectors" is part of "The CBS Dream Team … It's Epic!", which includes six half-hour shows created to educate and inspire teenagers. Though the programs focus on 15- and 16-year-olds, they also are aimed at attracting the attention of their parents.
"Our shows try to accomplish a co-viewing experience, where kids enjoy them as much as the parents do and vice versa," Curb pointed out, adding that over the course of a year, 50 million to 60 million people learn from programs produced by Litton Entertainment.
"Our number one purpose is to entertain families and teach lessons to younger viewers about life, about choices and about how to treat people and handle situations."
The cast of "The Inspectors" includes Jessica Lundy and Terry Serpico as United States Postal Inspection Service officers Amanda Wainwright and Mitch Ohlmeyer; Bret Green as Amanda's son Preston; and Charmin Lee as Dr. Georgia Darby, who runs the USPIS crime lab. Curb said most of the cast, which also includes Harrison Knight and Eric Marie Sanchez, lives in Los Angeles, while Serpico is a Mount Pleasant resident.
All episodes of the show are based on actual cases investigated by the USPIS.
"Everything from bombs in the mail to anthrax. We cover all different types of crimes. We work with the Postal Inspection Service to derive stories that come from real experiences," Curb said.
So if you want to avoid being scammed by people who use the U.S. mail to rip people off or if you're concerned about an unscrupulous company stealing and obtaining a patent on your innovative ideas, you might want to tune in to "The Inspectors" on Sunday morning.
"We figure out how to make these crimes relative to the present day. Every single story we do is based on an actual event," Curb noted, pointing out that the USPIS is the oldest law enforcement entity in the country.
"Our shows are actually a cautionary tale for people who watch them, and we also look at morals and dealing with relationships and family situations," he added.
The rest of the "Dream Team" lineup produced by Litton Entertainment for CBS includes two half-hour installments of "Lucky Dog," "Dr. Chris Pet Vet" and "The Open Road with Dr. Chris," which air on Saturday morning, and "Innovation Nation," which is on at 8 a.m. Sunday, just before "The Inspectors."
Because Curb is the executive producer of many Litton shows, he's usually on the set for at least the first couple of episodes. As a result, he has recently traveled to Sweden, Bangkok, Australia, Miami and Alaska.
"At any given time, one of our crews might be on almost every one of the continents," he said.
But when Curb isn't on the road, the place he calls home is Mount Pleasant, South Carolina.
By Brian Sherman