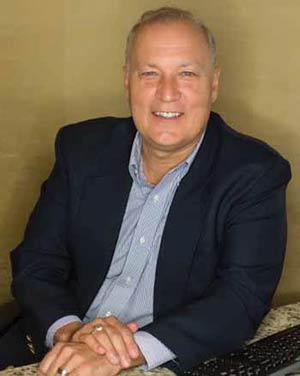 We are one town. We're a living, breathing organism."
–Will Haynie
Will Haynie has moved to Mount Pleasant on three occasions – in the 1960s, in the 1980s and again in 2010. This time he plans to stay and serve as the town's mayor. Originally from Belton, South Carolina, in the Upstate, Haynie first came to Mount Pleasant as a 5-year-old. His father, grandfather and great-grandfather all were small-town physicians. His father moved the family across the state for a residency on his road to becoming a radiologist.
When the Haynie family relocated in 1966, Mount Pleasant's population was barely above the 5,000 mark. Will Haynie was moving from one small town to another, but his life was about to change.
"I left the only world I knew," he said. "I didn't know a soul in Mount Pleasant, and I had no friends. But my parents taught me to do my best to be nice to people, and soon Mount Pleasant will feel like home to you."
They were right, he explained more than five decades later. After graduating from The Citadel with a degree in Business Administration and spending time in the worlds of journalism and politics, he returned to his adopted home for good in 2010. In his first political campaign, in 2015, he earned a four-year term on the Mount Pleasant Town Council.
During his time away from Mount Pleasant, Haynie was a columnist for the Asheville Citizen-Times and the Hendersonville Times-News in Western North Carolina, and he also hosted a morning talk show. In addition, he served as press secretary for U.S. Rep. Charles H. Taylor in the 11th District of the Tarheel State.
He's also been executive director of the Lowcountry Open Land Trust and a sailing columnist for The Post and Courier, and spent five years raising money for the Citadel Foundation. He developed his leadership skills at The Citadel. At the age of 21, as regimental commander, he was responsible for 2,000 cadets. He plans to utilize those leadership skills for the betterment of Mount Pleasant.
"I think we need new leadership. Since I've been on the Council, I've realized that Mount Pleasant needs a new direction," he said. "We need someone with a different background and qualifications."
Haynie, who sails, sings and plays the guitar in his spare time, characterized he and his wife, Suzette, as "low-key."
"A big night for us is cooking at home and enjoying our dogs," he commented, adding that Lady, a German shepherd, and Rusty, a mutt, both enjoy visiting the beach.
Suzette Haynie is a fifth grade teacher at Jennie Moore Elementary School on the north side of Mount Pleasant, which means that all her students live north of what many people consider to be the dividing line between North and South Mount Pleasant – the Isle of Palms Connector. Haynie said it "burns" him when people talk about the town in divisive terms: "old, new, north, south."
"We are one town," he said. "We're a living, breathing organism. Poke us on one side, and the other side feels it, too."
"We have to be practical," he added. "If we overdevelop Johnnie Dodds Boulevard near the bridge, you can't tell me that won't affect life in every part of Mount Pleasant. Our focus needs to be on the quality of life for all the reasons we all chose to live here."
By Brian Sherman