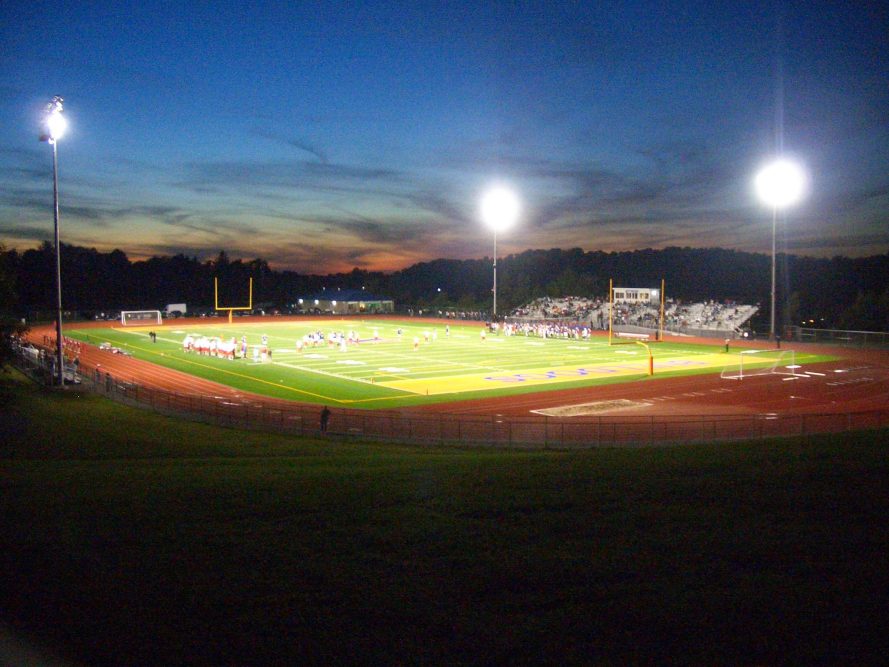 The lifestyle of being on-camera as a news anchor is probably not unlike what you might imagine: a bit of dolling up, the lights overhead, shorts and sandals out of view with a suit and tie above the counter and even the occasional public recognition while on your Costco run.
However, what happens off-camera is far from the polish viewers see when tuning into their local news stations, especially for local sportscasters. The next time you watch a local sportscast – no matter which station you choose – it is likely that the local highlights you are watching were shot, edited and the stories all written by the anchor voicing over the story.
"It's definitely a one-man-band show," said Brandon Baylor of local NBC affiliate WCBD. "We do it all. If you don't do it, you can't put anything on air. I can't turn to my director and say we just can't do sports today."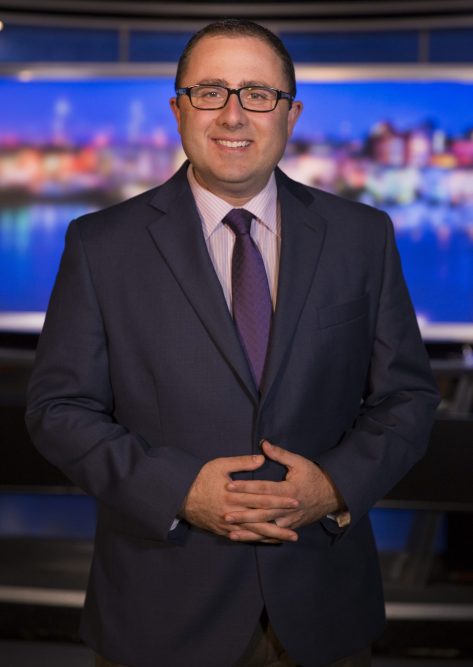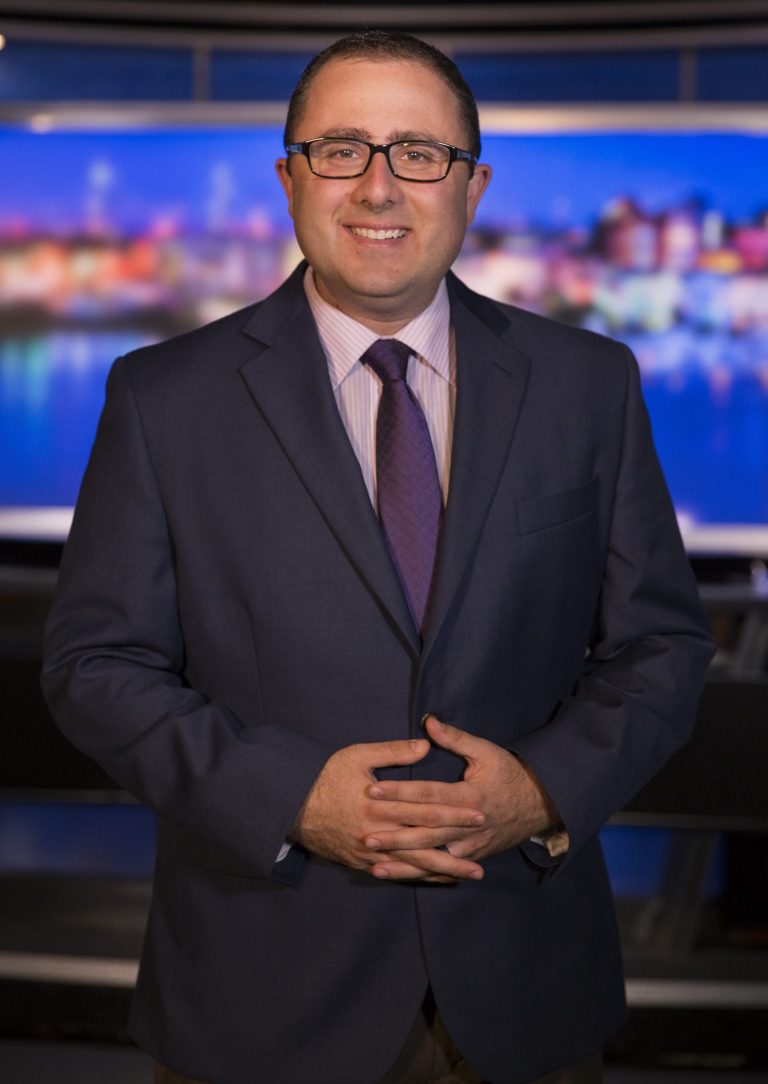 Scott Eisberg of ABC New 4 works along with Daren Stoltzfus but not necessarily in tangent. It is more like passing off a baton. This is an arduous and high-stakes task: lugging a camera around, getting the right shots, setting up a tripod for the perfect framing before jumping in and pressing record.
"We're two men doing 365 days a year," saif Eisberg.
Baylor described this as, "A lot of hours and a lot of Starbucks."
And while the day in-studio typically starts around 2 p.m., in the world of 24-hour news, the job of a sportscaster starts much earlier than that.
"A typical work day seems to start earlier and earlier the longer I've been doing this," said Kevin Bilodeau of Live 5 News (CBS). "I'll be on my computer or phone pretty much from the time I wake up, checking email and social media for anything that might be happening."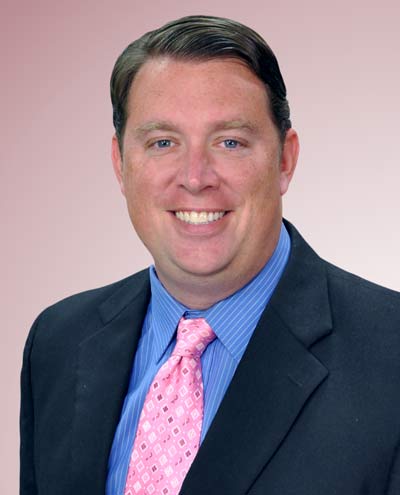 Player trades. National news with a local angle. Sound bites from training camp. An off-season move by The Stingrays in October. All of this becomes fodder for a possible story which has to be written and pieced together before the first broadcast of the evening.
For Eisberg, the fast-paced nature of the job is perhaps just as intriguing to him as the content he covers.
"There's never a normal day in local sports," he noted. "Every day is different. I like the pace and I like the stories that comes with sports, the stories behind the games."
Baylor agreed with a cheerful admission that "I've never worked a day having this job. It's always different and always fun. You meet so many different people, and having an opportunity like this to tell that story every day – that's what I love about it."
While the heavy burden of getting sports on the air every night is not taken lightly by the anchors, they are also quick to recognize that they, too, need a team.
"I really enjoy being part of a newsroom and the energy that's there on a daily basis, getting to be part of a team with people that I really admire," said Bilodeau.
During the summer, the pace slows down a bit, but, as soon as football season rolls around, it's off to the races. Baylor described his station's "Blitz on 2" segment as exactly that: jumping from school to school to capture a shot here, a shot there and then onto the next. Eisberg said Friday night football may be the one time of the year where extra cameramen are brought in for sports coverage.
"Get a touchdown or two at each school, and then it's back to the newsroom," he said.
The high school football footage is captured after the initial evening news, then cut in time for late night broadcasts. Without the right planning and prep, it could easily go awry – but that's what makes these men professionals.
That path to becoming a professional sportscaster, without a doubt, has been paved with hard and often unappreciated work. Eisberg got his foot in the door at ABC in Charleston as a college intern and knew it was his dream job. Now the face of sports at the station, he made pit stops along I-26, first in Greenville, then Columbia, before finding his way back to the Charleston market.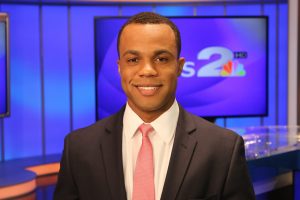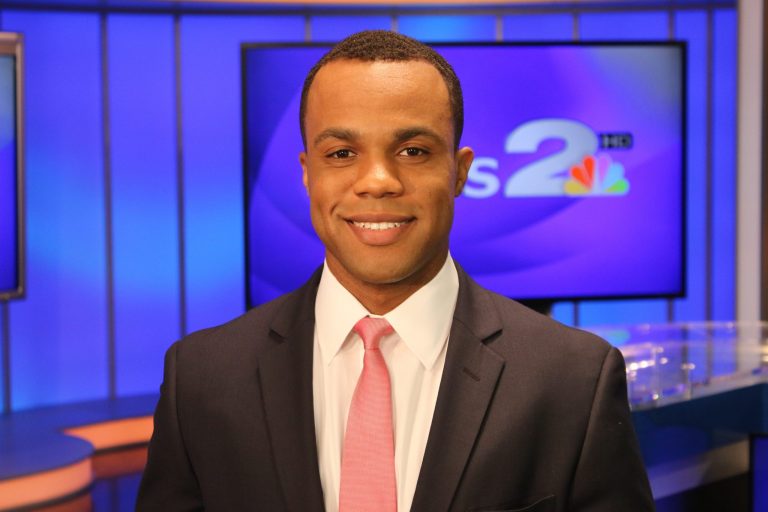 Baylor, who grew up in Washington, D.C., worked his way up in the industry from production assistant to production tech, eventually putting together his own reel from freelance footage while covering The Wizards, Georgetown Hoyas and high school sports with a D.C.-area public access channel. Bilodeau started his 20-plus year career in smaller markets like Scottsbluff, Nebraska, and Midland, Texas, and was out of work for 10 months until getting the fateful call that brought him to Charleston.
"I was living in Massachusetts at the time, and I literally hung up the phone, threw a suit in my truck and made the drive down," said Bilodeau.
When it comes to covering sports in Charleston, the local anchors have a true passion for the home-grown talent, both at the high school and collegiate level. Eisberg said he often prefers working with local schools to working with Clemson or South Carolina.
"I have more of a personal relationship with those coaches. I talk with them on a daily basis," said Eisberg. "The cool thing is that when guys from here move on, we keep those relationships."
And, of course, when it comes to South Carolina sports, there is the fierce Clemson-South Carolina rivalry. Eisberg is a South Carolina graduate, but, as an in-bound Long Island transplant with early aspirations of working professionally in sportscasting, the rivalry is something that doesn't color his commentary.
"I've never been accused of being a South Carolina homer," he's happy to say. "To me, it's a great talking point in this state. It's not fun when it becomes hatred – the brawl back in 2004 wasn't fun. But you meet someone, and, even if you have nothing in common, you can talk Clemson-South Carolina football."
Eisberg has been close to the rivalry for nearly two decades.
"I lived in Clemson and I lived in Columbia. I've been around both schools a ton. To me, they're very similar. I think you go for two reasons: a family tie or they have the program that you want," he said.
Baylor, who has family in South Carolina, grew up knowing about the rivalry but it wasn't until he moved to the state that he got a front row seat.
"There's lot of great rivalries throughout sports, but with this one there's people in the same household cheering for two different teams," Baylor said in reverence. "Last year I went to The Palmetto Bowl, and a grandfather was there with his grandchildren. He was a South Carolina fan and his grandchildren were Clemson fans. He joked about how he raised bad grandchildren."
As for the nature of the rivalry, Eisberg suggested it may just be a matter of geography, academic and athletic prestige. And unlike many other rivalries, the conference championship is never on the line when Clemson takes on Carolina.
"You're playing because it just is a rivalry game. Two flagship schools. You don't have to be on the schedule every year, but you are," he explained.
The atmosphere, the connections we make to our teams, the traditions – it is universal, no matter the color of the face paint.
By Hunter Gardner
Photos courtesy of sportscasters.