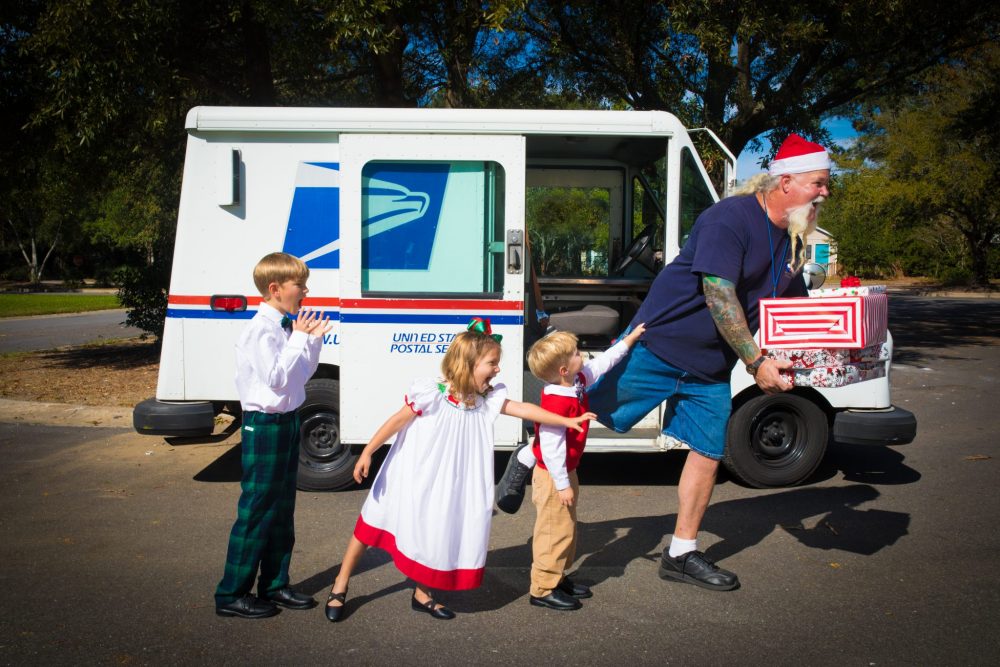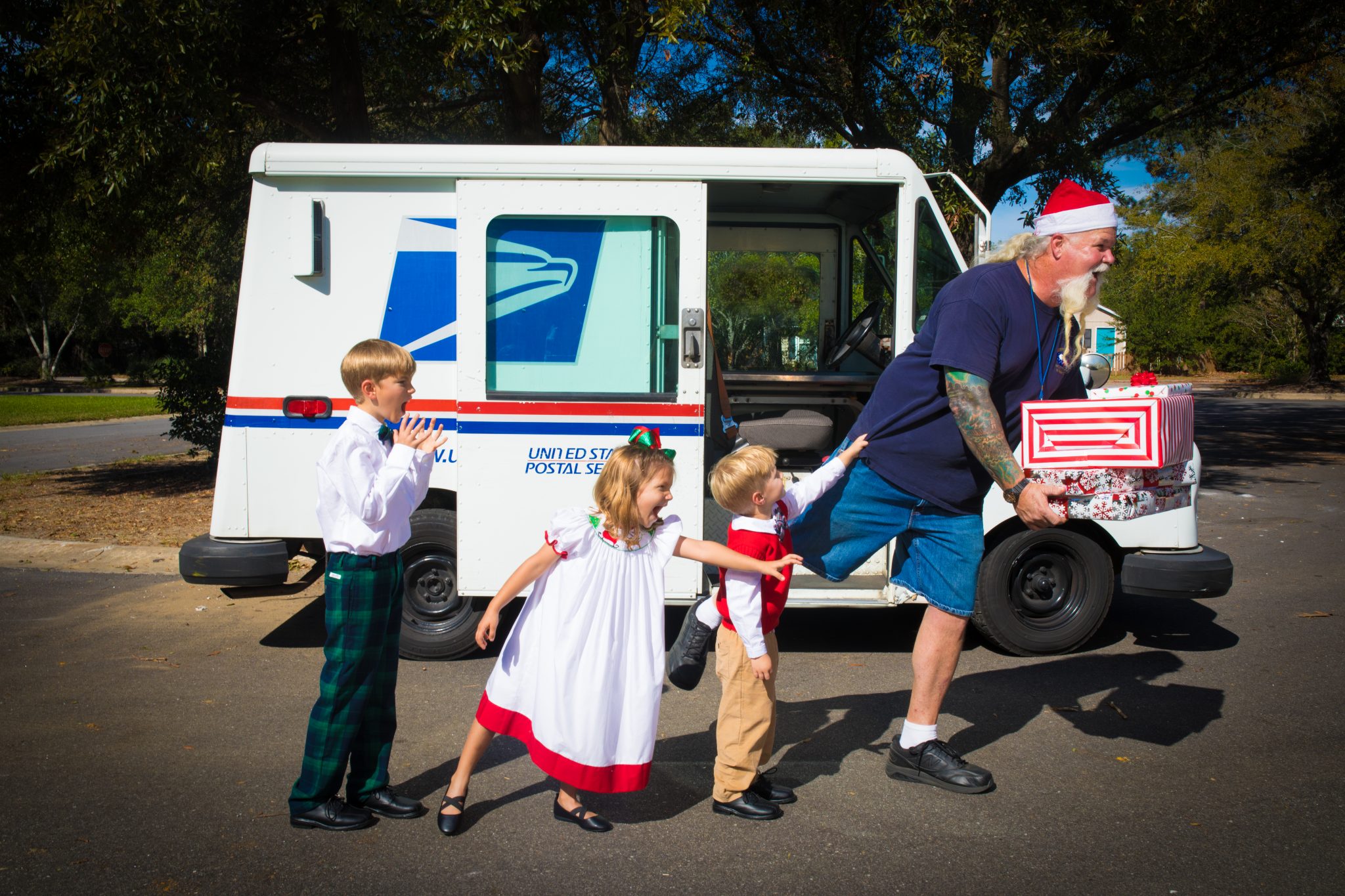 It may seem like holiday gift-giving is getting easier by the year for those who have completely embraced the world of online shopping: comfortably settling into the nook of your couch, ordering items from the internet and waiting a few days for your packages to arrive. And while that is, of course, an efficient way to tackle your holiday to-dos, it does beg the question: Who do you think is getting your gifts-to-be from stockroom to doorstep?
From holiday cards to Christmas presents to tins of perfectly flavored popcorn, it's our local "secret Santas" who are working overtime to make sure our packages arrive just in time for the yuletide festivities.
Across the country, men and women working for various delivery companies are going the extra mile (or two) from the week of Thanksgiving to the week after Christmas – and sometimes longer. Their days start early and their nights end late, while their bodies ache from the continuous actions of lifting, walking and carrying every package our hearts desire, large or small. Yet the employees – from the likes of the United States Postal Service, FedEx and United Parcel Services – are often forgotten in the every day hustle and bustle of life during the holiday season.
But as our jobs as consumers get easier, their delivery days get longer and fuller. Their hard work and dedication to their communities is often chalked up to as "out of sight, out of mind" until a package is late or a signature is required.
For some companies, the influx of deliveries doesn't necessarily mean more hands available to help, resulting in incredibly regimented delivery times, GPS tracking and a fair share of micro-managing from the top. The job isn't as simple as loading a few lightweight packages into a truck and stopping here or there to drop a letter in a mailbox or leave a box by the door. Instead, the demanding schedule calls for pre-emptive thinking on the road and fast decision-making skills to assess the environment for efficiency and speed. Everything is timed, leaving most delivery drivers with three minutes per strategic stop to discern the best course of action, often in incredibly crowded areas.
Yet when I reached out to the three biggest shipping companies in the Charleston area, I was pleasantly surprised to hear nothing but humble gratitude and genuine passion for the job that they get to do every single day – even while deep in the holiday trenches.
Are the 12+ hour days tiring? Of course. Do they miss celebrations with their own families at times? Some do. But more than anything, the men and women who have been running the same routes for years on end are committed to the families up and down the roads they're assigned to. Over time, they have formed relationships that make every moment worth it.
FedEx
Fed Ex spokesman Jonathan Lyons agreed that online shopping is certainly adding to the workload of current employees and expanding the need for additional delivery services during the yuletide holidays.
"At FedEx, more than 400,000 team members around the world are prepared to help the holidays arrive again this season. Last year was another record breaking holiday season for FedEx, largely driven by the continued rapid growth of e-commerce," he said.
United States Postal Service (USPS)
"There's nothing more important than building strong relationships with our customers," said Kertina Epps, communications coordinator of the Carolina Divisio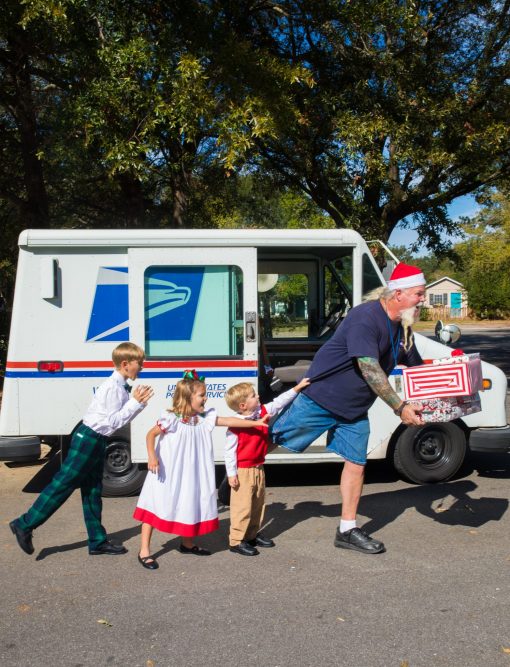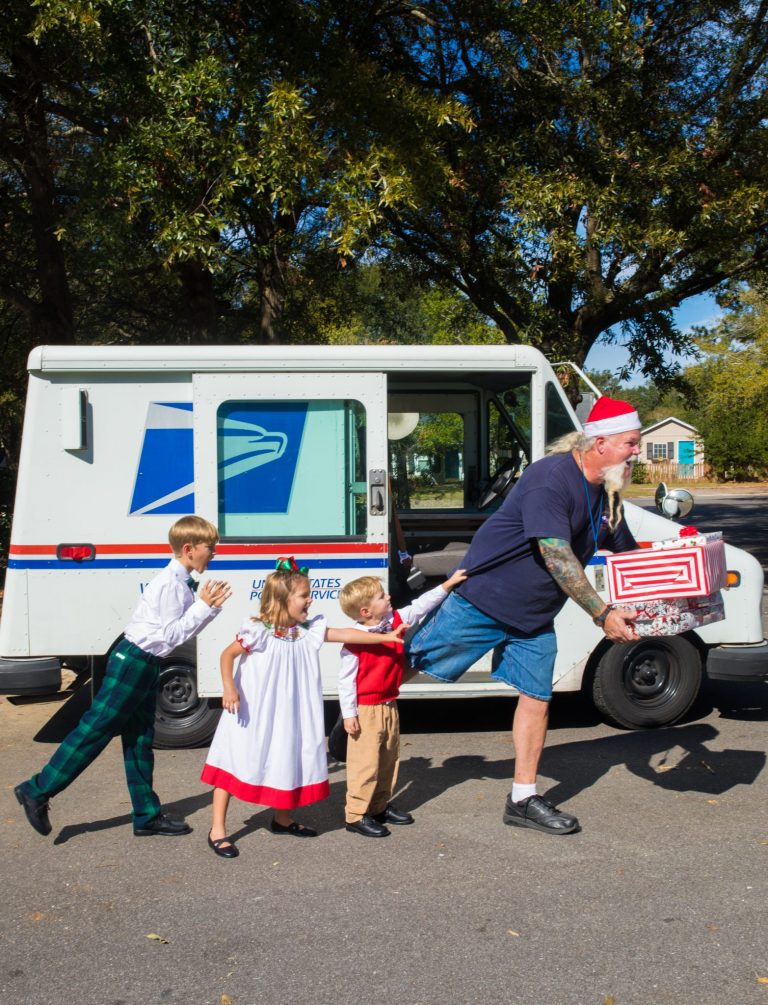 n with the United States Postal Service. As the holiday season approaches, Epps told me, they're already preparing their employees for the hustle and bustle that is sure to come.
"With Mount Pleasant being one of our busiest offices, we have already begun our weekly holiday preparedness meetings to focus on package growth and staffing," she said.
To go the extra mile during what can be stressful for some, USPS is stocking every postal facility with free boxes, tape and priority labels, as well as lobby greeters to assist customers with their packages during the times of day that see the most volume.
"This is the postal service's busiest time of the year, and we are all excited to serve our customers now- and throughout the holiday season," she pointed out.
Scott Dasburg, an employee with the Mount Pleasant post office since 1994, said, "The days are crazy, and, if I'm honest, we're thankful when it's done, but this is what we do and we love it."
Dasburg, who has been on the same route for 17 years delivering to more than 800 families and businesses every day, knows a thing or two about hard work during the holidays.
"Normally our days start by sorting through the letters and parcels to organize the truck for just one run, but, throughout December, we easily make two runs a day," he said.
In fact, with so many large packages being delivered, Dasburg typically heads to work at 6:30 a.m. to load and deliver packages, then heads back to sort the smaller items and hit his route again.
United Parcel Services (UPS)
And finally there's Arthur Stubbs, who has been on the same route for 33 of the 34 years he has worked for UPS as a package car driver. Raised in Cheraw, South Carolina, Stubbs sti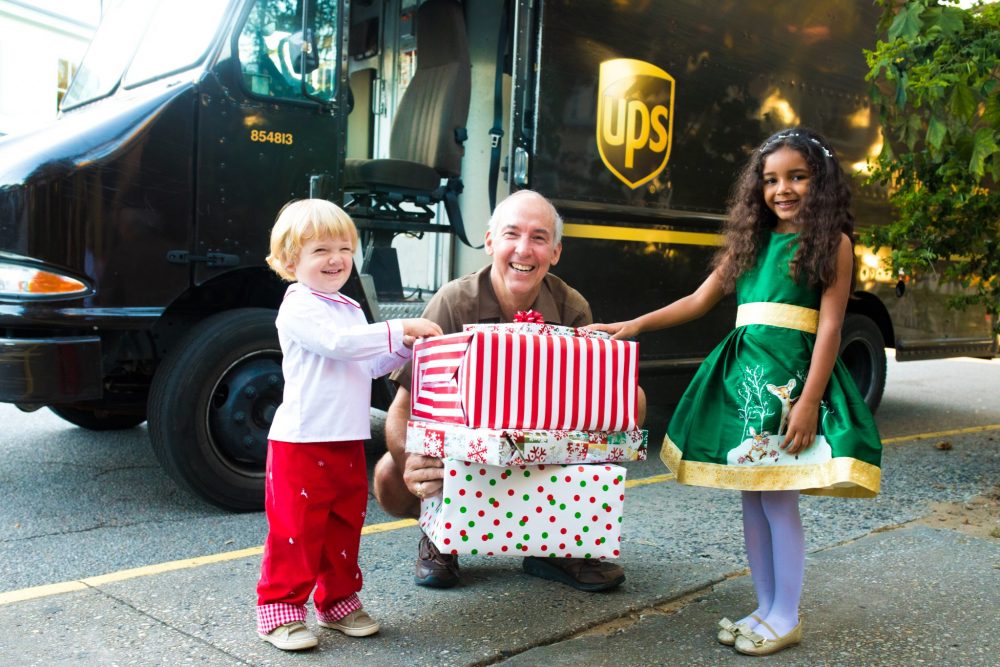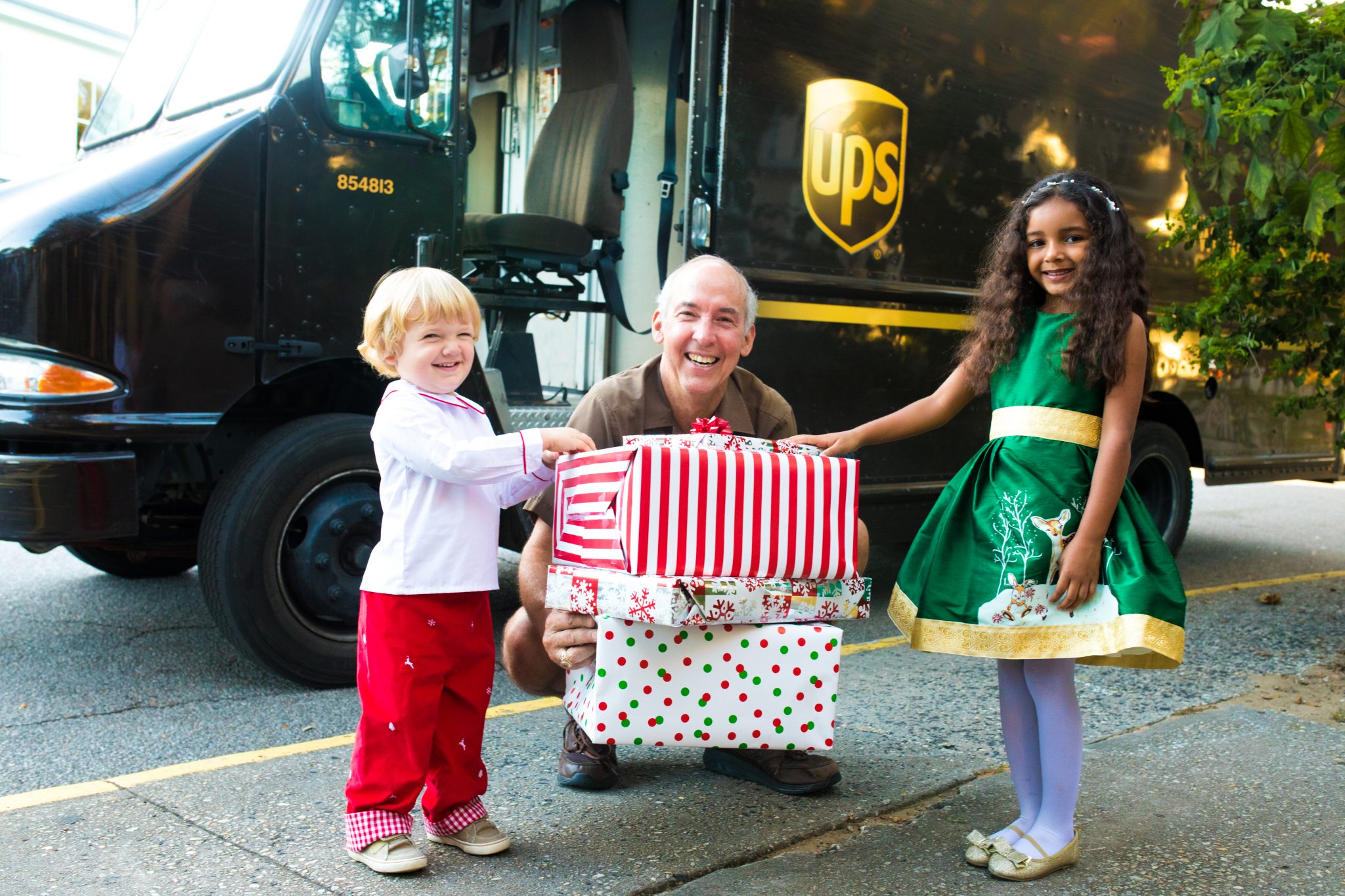 ll remembers his own childhood postman and the excitement he felt as a young boy seeing him bringing packages during the holidays.
For Stubbs, who enjoys the physical and mental nonstop pace, it's more than a job: "I care about the families I deliver to. I pray with and for them. Every day someone is hurting somewhere, and, if I can offer prayer or a moment together that may help, I will."
His countless hours up and down the same neighborhood routes have blessed him with the privilege of watching kids grow into adults, adding that "In my 33 years, I've had the great benefit of getting to know the people, the families and the names of their pets. To me, my route on Sullivan's Island is my extended family."
When asked about how the holiday surge impacts his routine, he admitted that it's hectic but that "the excitement overshadows the chaos." When the kids enthusiastically greet him at the door – always with a breathless "do you have my package today?" – all of the craziness seems to wash away, knowing that, in fact, he does. In the end, Stubbs finds himself looking forward to the season every year as well as his yearly vacation in January after it's all flown by.
So this year, while you're sitting down with your lengthy list of gifts to buy and packages to send, remember that a simple click of a button results in numerous actions and hours for our friendly neighborhood delivery men and women. Share a smile, wave hello and extend a "thank you" the next time you see your secret Santa delivering happiness from doorstep to doorstep – not just during the holidays but every day in between.
By Krysta Chapman. 
Photos by Jenn Cady.