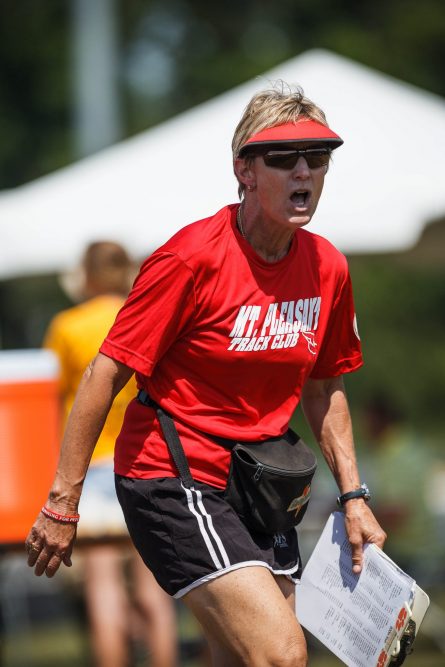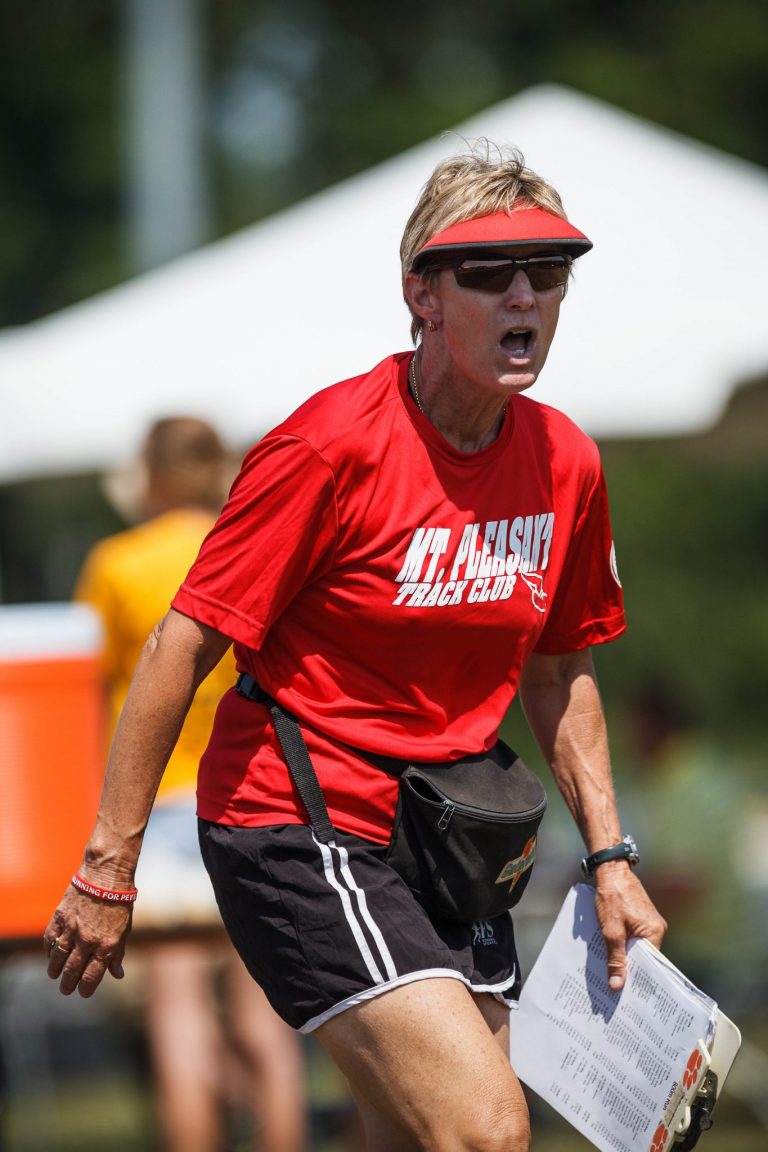 Coaching a sports team is no easy task. It's even more challenging when those you teach, nurture and encourage range in age from 5 to 18. Now make the number of athletes on the team a staggering 300 or so and you're talking about some serious dedication.
But for one local coach, it's been her calling for most of her life and something she considers her greatest achievement.
Tami Dennis, head coach of the Mount Pleasant Track Club, knew when she was only 10 years old what she wanted to do in life.
"I either wanted to be an Olympic swimmer or I wanted to coach kids," she said.
Growing up in Spartanburg, Dennis began swimming competitively on a local team when she was only 6.
"My dad was my first coach, and he was very influential in my love of coaching," Dennis said.
By the time she was 11, Dennis was assisting her dad. At 15, she became the head coach for the swim team.
"It was a summer league that I coached, and, for seven summers, we were undefeated. I also gave swim lessons, and that's when I really got the bug to coach."
After graduating from Clemson, Dennis became very involved in the Spartanburg running community. She was running competitively and doing well, but missed coaching. While attending a national sports convention, she sat in on a children's running program.
"It was my epiphany," she remembered. "I knew I had to do something with running."
True to her word, she started an after school running program called Footsteps to Fitness.
"We started with one school, and, by the time I left Spartanburg, I had 38 schools involved throughout the county, with 2,500 kids running," she said. "It was my baby."
From there the Spartanburg Striders team evolved, which Dennis coached for the next 15 years. In 2002, her path in life took a turn when her husband retired and relocated the family to Mount Pleasant.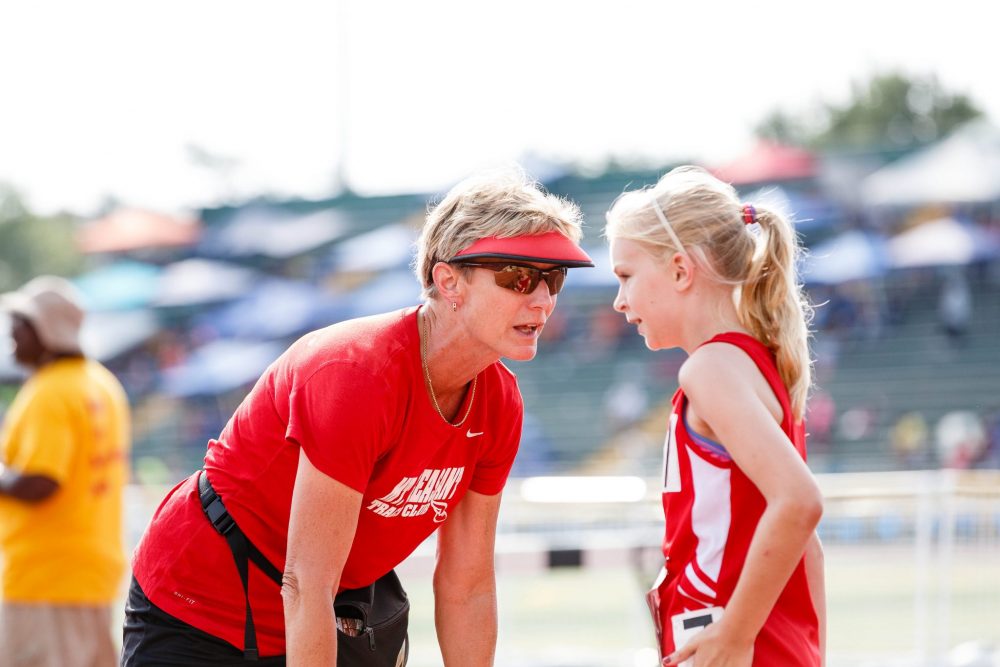 "Right before we moved, I got a call from Jimmy Stevens, who was put in charge of developing a track team for the Mount Pleasant Recreation Department," Dennis said. "He's the one who actually got it started, but he asked if I was interested in running a program here and I said 'absolutely.'"
The rest, as they say, is history. Dennis began coaching the Mount Pleasant Track Club, taking it from a small team of 20 to being the largest track club in the state, churning out award-winning athletes on state, regional and national levels. Now in its 15th year, the Mount Pleasant Track Club has over 300 kids in the program, competing in track and field in the spring and summer and cross country in the fall.
"I will tell you this," Dennis said, holding back tears, "Mount Pleasant Track Club has become something very special. It's the most important thing that's happened to me here. It allowed me to get really involved and to do what I love, which is coach kids."
But Dennis is quick to add that she could not do it alone.
"We're an all-volunteer team. Our coaches are volunteers, our board members are volunteers, the parents volunteer their time. We are driven by volunteers. All the coaches really care about the kids and are mentors to them. They make the club the success that it is," she said.
Looking back at the last 15 seasons, Dennis said one of the highlights of her life was the 9-10 boys team winning third place at the USATF Junior Olympic Cross Country Nationals in Alabama in 2010.
"It validated us. You can have great individuals, and you can have kids with raw talent. But when you have a team, running as a group, working together, it's a validation of all the hard work," she said.
The dedication and hard work certainly paid off this year at nationals, with a record breaking number of All-Americans from the Mount Pleasant Track Club. Athletes must finish eighth or better at nationals to be considered an All-American.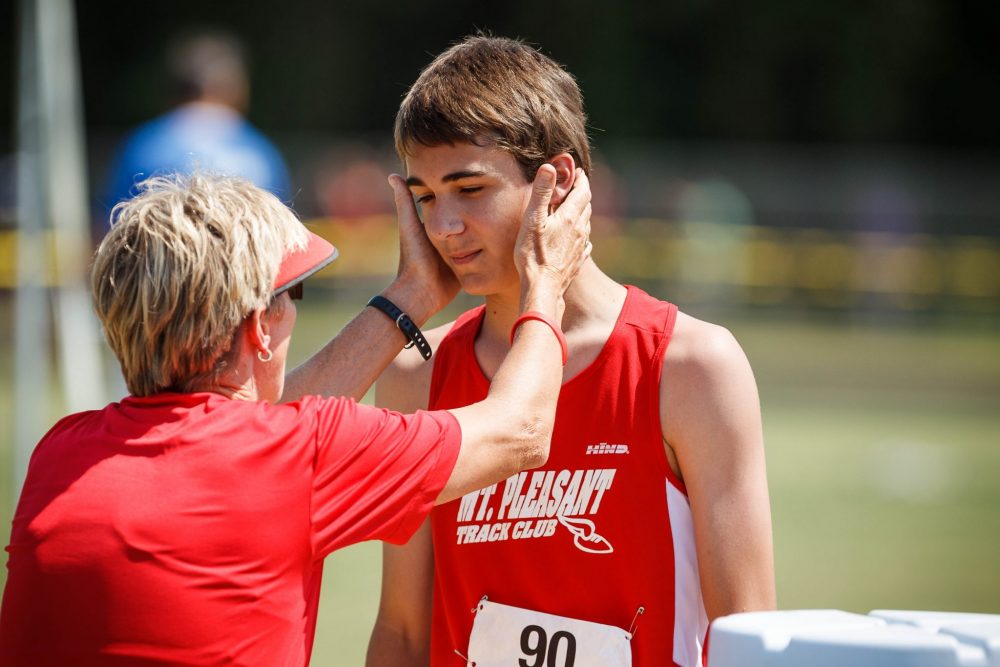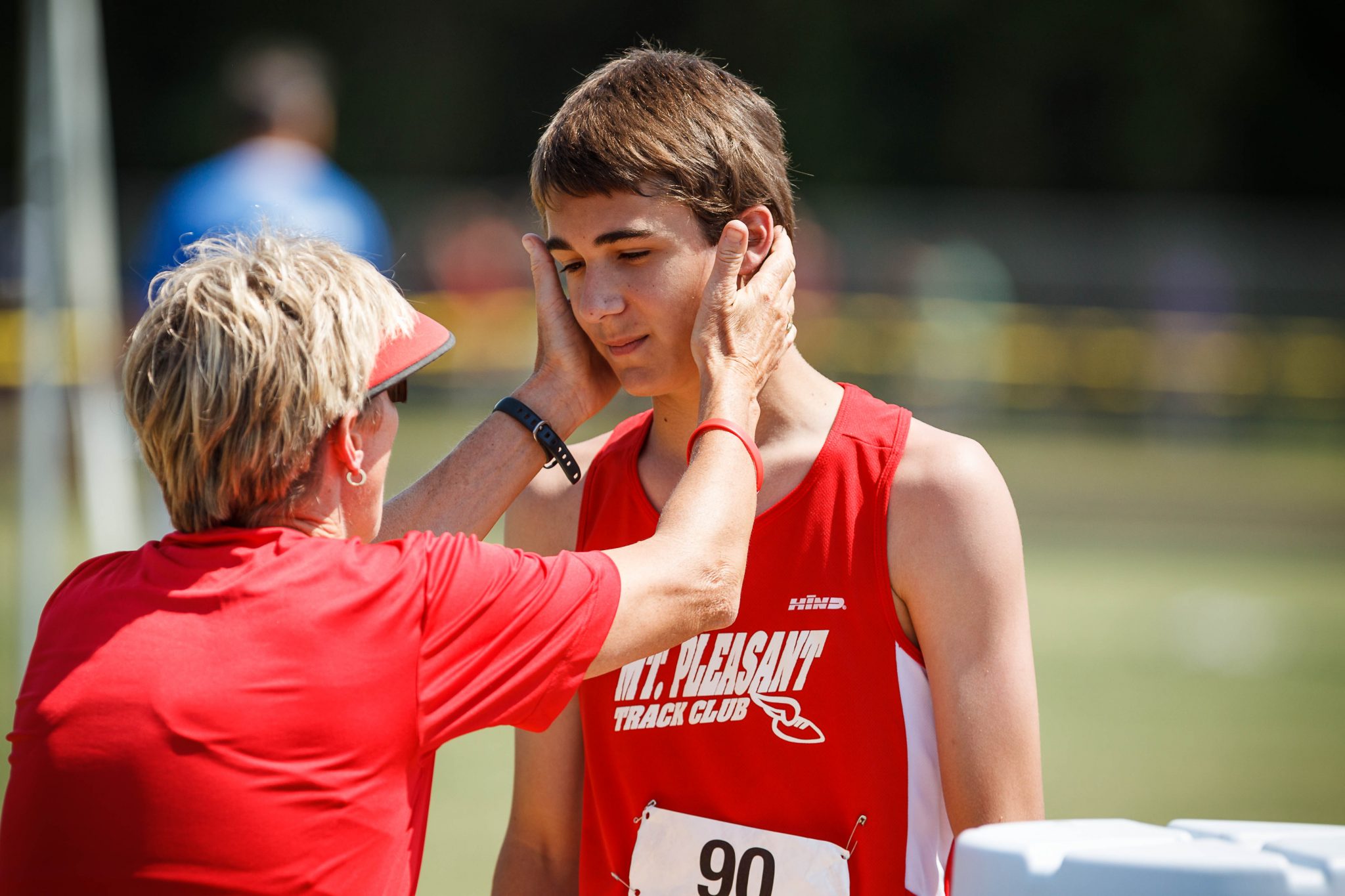 "It's been a great season," Dennis said proudly. "In track and field, we won the state meet, making it 14 years in a row. We won Regionals, beating all of South Carolina, Georgia and Florida teams, then shined at Nationals held in Lawrence, Kansas, with 18 All-Americans from the MPTC."
Although swimming in the Olympics didn't work out for Dennis, she said the path that brought her to the Mount Pleasant Track Club has truly been a gift.
"It's funny that I knew when I was 10 years old what I wanted to do," Dennis said. "And here I am. It's a part of me. I'll probably be coaching until I'm 90. The day it isn't fun anymore is when it's time to turn the reins over, but it's still just as fun today and a thrill to be a part of this amazing club."
By: Diane Pauldine
Photos courtesy of Tami Dennis.