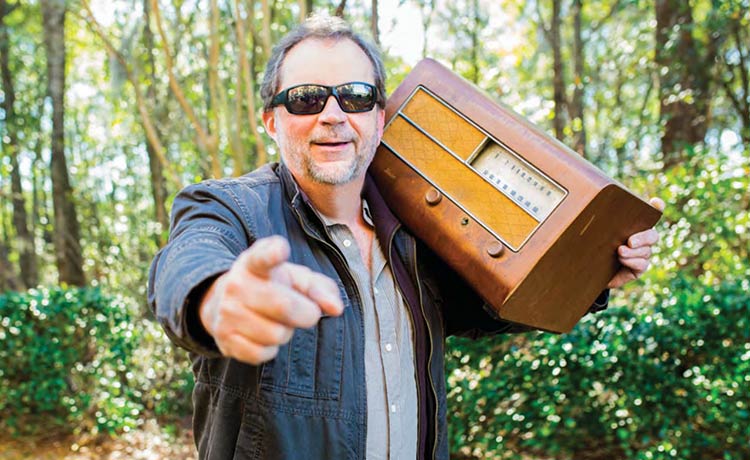 TJ Phillips has been part of area radio listeners' lives for more than three decades. A beloved radio show host on WEZL from 1990 to 2016, TJ rode with us in our cars on the way to work or school each morning and later moved to the ride home with us in the afternoon. He kept us company at work and at home. He would make us laugh and occasionally bring a tear to our eyes, but he would always tell us something new. He kept us "in the know" and helped spark conversation at the water cooler, in school hallways and at the dinner table as the years and events ticked by, from the debut of the World Wide Web to Shannon Faulkner to 9/11 to the opening of the Ravenel Bridge and everything in between.
A former longtime Mount Pleasant resident, he brought a refreshingly local perspective to the airways.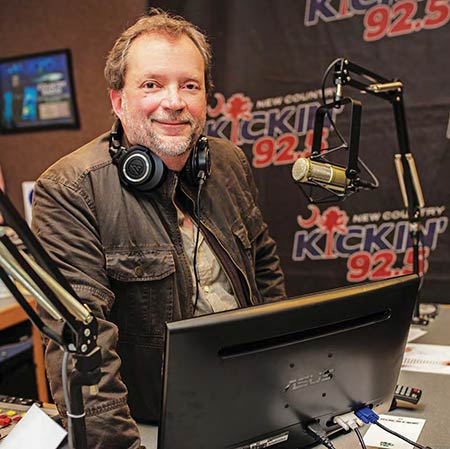 But as technology, trends and business change over the years, so does radio. The station opted for a more corporate format, and, after a year hosting the afternoon show, TJ made a decision to step away from radio in March 2016.
"I didn't want to spend my life in corporate radio, and I just left. I am very local in my philosophy of radio – very involved with the family of listeners – and it had become impossible to be that way. Don't get me wrong – they do a great job as a corporate station, but it wasn't what I wanted to do for the rest of my life," he said.
TJ loved being part of his listeners' lives and making a difference.
"For 20 years, Gary and I – and Ric the last few years – were always on the street raising money for local causes," he recounted, speaking of his former co-hosts Gary Griffin and Ric Rush. "I remember the first time they closed the steel mill in Georgetown, we wanted to cook Thanksgiving dinner for the whole town. Piggly Wiggly furnished the turkeys; local firemen cooked them. Josh Turner was a new artist at the time, and he was more than happy to come stand on the back of a flatbed truck and sing while most of the laid-off workforce at the steel mill had Thanksgiving dinner. It's things like that that we just found a way to make happen to make a difference without having to wade through a bunch of corporate red tape.
That's what I missed."
With two decades' worth of similar memories, it didn't take long for TJ to realize that he really missed radio, but he wanted to make sure that a return to the airwaves would be supported by his wife and son.
"It was important to me to know that my family thought it was OK for me to go back into radio. Being a morning show host had its good points – I worked early in the morning so was always there to pick my son up after school and got to have that time in the car for conversation every day. But being out of the house seven days a week – not only for morning shows but for public and charity events – I loved it, but it certainly limits the quality of family life," TJ explained.
With support from his wife and now adult son, TJ considered some local offers and even interviewed in Las Vegas, Knoxville and California but ultimately decided to stay where he felt he belonged – in the Charleston market.
Seven months after his departure from the station and career that had brought him into the lives of so many area residents, TJ once again turned on the "On Air" sign in November of 2016, this time at locally owned Apex Broadcasting's New Country Kickin' 92.5. He and co-host Jessica Chandler now host the morning show.
"Being where I am right now and being focused on building a new show is a great adventure," TJ beamed. "I feel like it's the late '80s in terms of where my heart is with my career – there's a new potential and a new excitement. There's no dealing with massive corporate structure above me and no worries about upsetting attorneys. I feel like I have control of my life again."
TJ is glad to be back to his old schedule, waking up at 3:20, working 10 hours and going to bed at 8 p.m. It's a schedule he enjoys and is comfortable with. And he credits Chandler for adding a new and current layer to the show.
"I'm extremely fortunate to have a co-host like Jessica. She's half my age and has 10 times my energy. She's constantly communicating with Facebook and our website listeners while we're on the air – it's an energy I haven't been around in a long time, and the rest of the staff feeds into it," said TJ. "My hope for the show is to open our door and make it as on-the-street and as local as I can. That's what I love in radio, and I'm so grateful to have this opportunity to be doing it once again."
To catch up with TJ Phillips, you can listen to the morning show with Jessica and TJ on New Country Kickin' 92.5 on weekday mornings from 6 a.m. to 10 a.m.
By Anne Toole
Photos by Jenn Cady