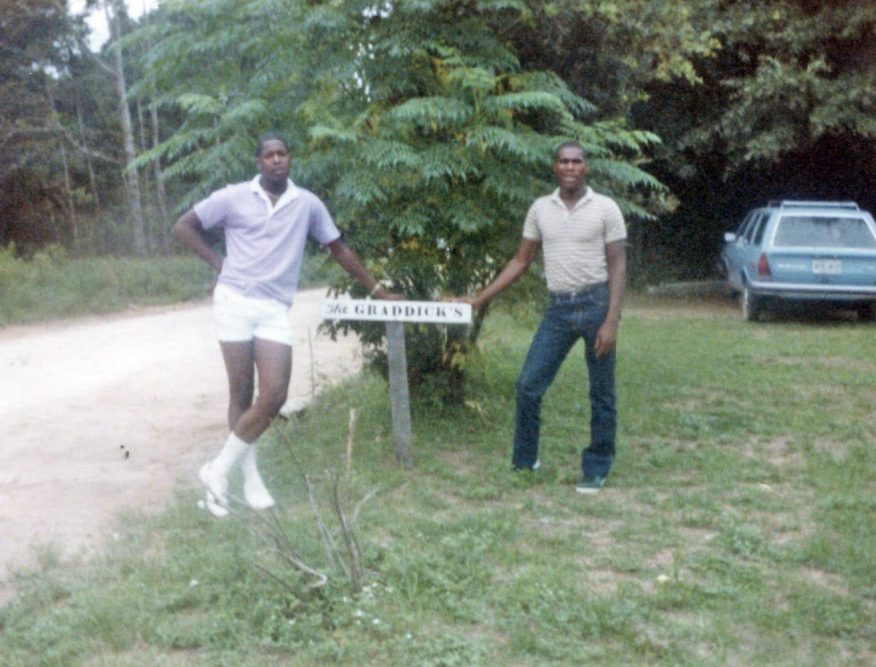 Looking at Mount Pleasant today, you might have a tough time believing that this ever-expanding town was once a small, quaint bedroom community where everyone knew everyone else's name and life moved at slow and steady pace. Modern development has a way of changing all that, and, if not for a few history books and the recollections of those who grew up here, that idyllic picture certainly would fade away forever. Francis Graddick is one of those people who remembers that long-ago Mount Pleasant.
Graddick recalls a time when his uncles would take him hunting for deer and even possum where Mount Pleasant Towne Centre is now a bustling center of commerce. That wasn't always the case, of course.
"Years ago, that was nothing but woods," he said.
Born in Charleston in 1962, Graddick lived in Mount Pleasant until he was 5, when his family moved to Brooklyn, New York. For the next 12 years or so, he returned to Mount Pleasant every summer to stay with his grandparents.
"It was very different back in those days. I can remember when everyone would hitchhike to get where they needed to be," Graddick said. "You don't see that too much these days, but, back then, everyone did it."
He explained that even enjoying boiled peanuts was a unique experience when he was a kid.
"My cousins and I would go pick peanuts out of the field ourselves and my grandmother would boil them for us. Now you just run to the store when you want them," he said.
Staying with his grandparents each summer left him not only with many great memories but also with an appreciation for hard work and perseverance.
"My grandmother, Martha Gaillard, was actually born in one of the slave cabins at Boone Hall Plantation," Graddick said. "As a child, she would go with her grandmother, who worked at Boone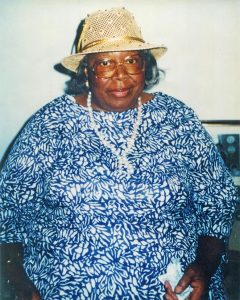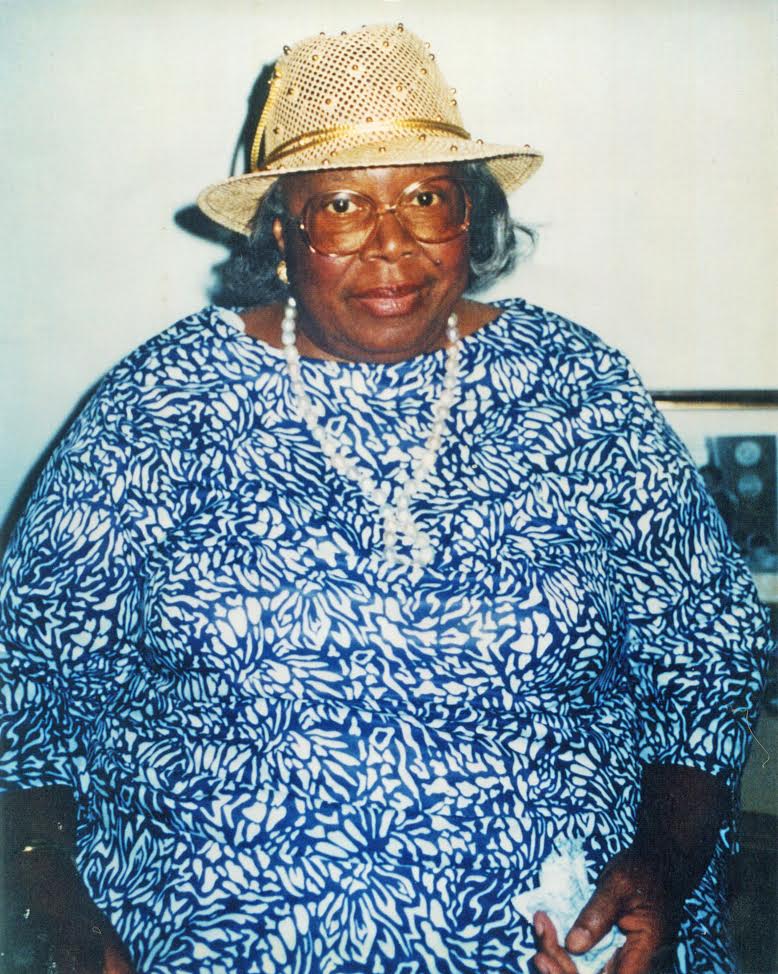 Hall, carrying a lantern to see because it was so early in the morning."
Looking further back into his family history, Graddick's great-great-grandmother, Serena Jefferson Spann, was brought to Boone Hall Plantation in 1864 and remained there as a cook until her death in 1936. Serena was very well known back then for her culinary skills, and Graddick said the talent was passed down the line to her granddaughter, Martha.
"When my grandmother Martha cooked, people who worked at Boone Hall would come to her house just to eat," he said.
While Graddick had fun during those long East Cooper summers, he also worked hard.
"My Aunt Catherine and Uncle Edward once owned and operated the Exxon gas station and restaurant that were located next to the Olive Branch AME Church on Hwy 17, where all the locals went for lunch. I worked at the station many summers pumping gas," he said.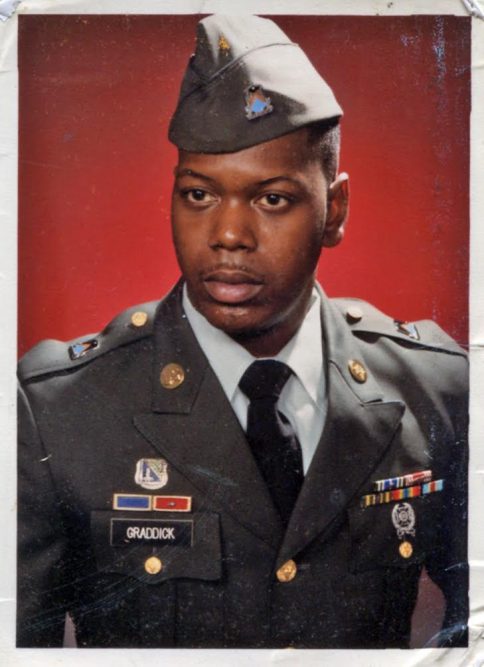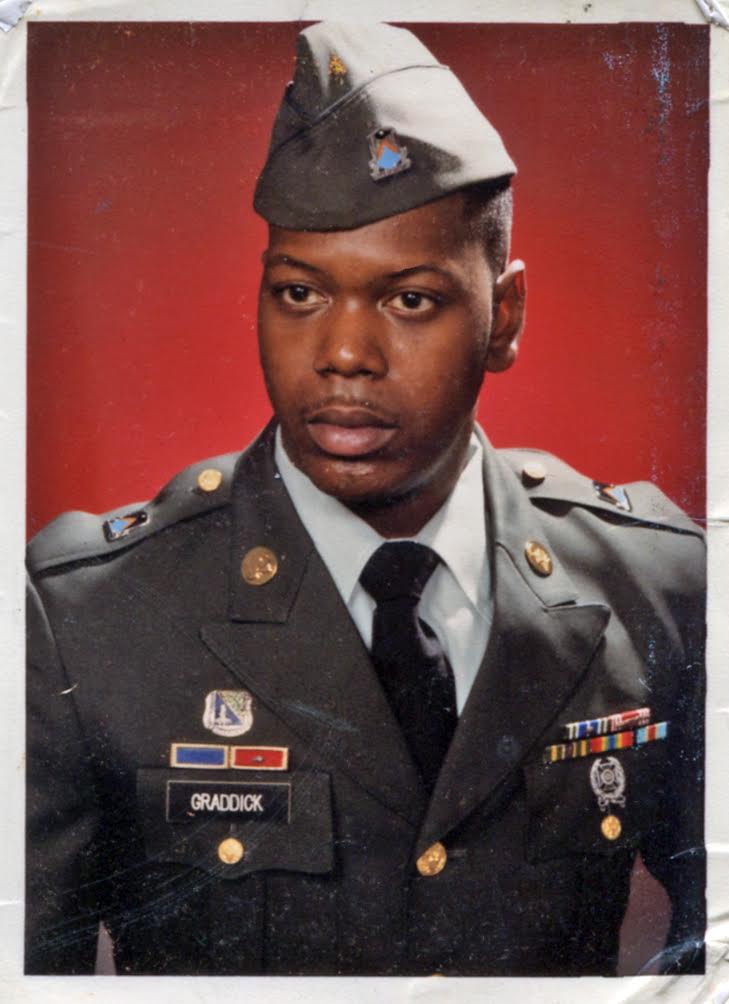 Once he was old enough, Graddick joined the Army, serving his country for about 12 years in Germany, Korea and Georgia. He left the military was Operation Desert Storm in Iraq was about to get underway.
Graddick joined the New York City Police Department, launching what would be a 20-year career as a patrolman, a member of the Street Narcotics Enforcement Unit and a communications sergeant.
"We had a good team. Putting safety first and knowing what everyone was doing at all times was key to making it work and keeping everyone safe," he said.
Graddick admitted that working in Brooklyn's housing developments could be nerve-racking at times.
"We were standing on the roof of a building once and thought people were shooting fireworks," he recalled. "We quickly realized it wasn't fireworks and that they were actually shooting live rounds in our direction."
While that was certainly frightening, nothing prepared Graddick for his most harrowing experience as a police officer.
"By far, 9/11 was the worst," he said. "You really have no idea just how much devastation there was unless you saw it up close."
After retiring as a police sergeant, Graddick and his wife decided to move home to Mount Pleasant, but he admitted he thought he was moving back to a small town.
"I don't miss New York, although my wife does at times, but it's definitely different here than when I was a kid," he said. "I can remember standing on Venning Road and from there being able to see the Cooper River Bridge. You had such an unobstructed view, you could actually see rain coming in, which my cousins and I would try to outrun," he said with a laugh. "If you stand on Venning Road now, you can't see past 100 feet."
Even though Mount Pleasant is no longer the small hometown of his youth, Graddick and his wife are here to stay and are working on growing their business, Graddick Photography.
"I became interested in photography over 10 years ago after taking some pictures at a party in New York. The photos looked good on the camera, but once I looked at them on the computer, they weren't that good," he commented.
So he signed up for school, upgraded his equipment and what started out as a hobby is now a strong passion.
"We now work with a few local event planners and are focusing on my true love, which is family portraits and fashion photography," he explained.
Graddick also earns extra money by driving for Uber, which he called "my boat fund."
"My uncles used to take me out fishing and crabbing during the summers when I was here as a kid. And I still love it today," he said.
It may not be like before, but, with many family members still living here, Graddick said new memories surely will be made.
By Diane Pauldine.
Photos courtesy of Graddick Family.