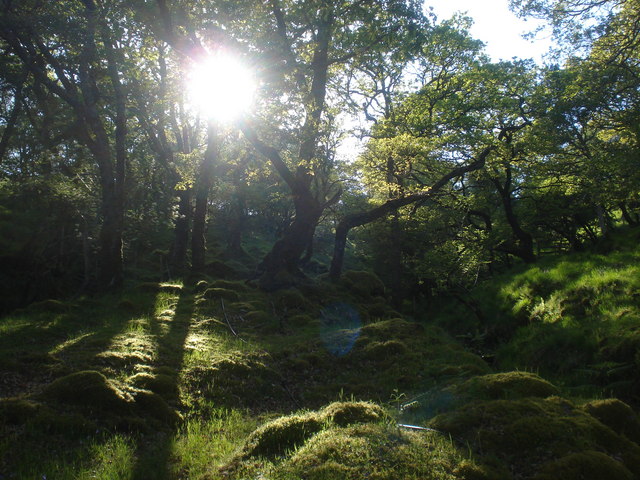 Editor's Note: Children are always talking about the tooth fairy, but not many adults really know the real scoop. That's why we decided to get the name, phone number and email address of a former Mount Pleasant Tooth Fairy from a willing East Cooper family that chose to remain anonymous – you'll understand why in a few minutes– and ask if she would write an essay for us about being the town's most well-known winged being. Read on, and remember to brush.
Like any job, being a Tooth Fairy comes with its advantages and disadvantages. The advantages are what most of us think about and what keep most of us working – the opportunity to slip into a window in the middle of the night and wedge a crisp dollar bill (or more, or less, depending on the child's report) beneath a fluffy pillow; to flutter among bright stars on a warm South Carolina evening; to change my outfit according to my mood (we fairies have killer closets); and to know the DNA of every child I've ever loved.
Those are all great perks of the gig, don't get me wrong. But when Mount Pleasant Magazine asked me to pen an essay about my life as the local Tooth Fairy for their annual Smiling Faces supplement, I decided I'd better keep it real. And the real deal is that being the Tooth Fairy can be hard sometimes. I'm not just talking about the gross stuff, like when a kid hasn't brushed in a while, and the particular tooth falls out of his mouth looking all fuzzy and I have to pick it up – or, worse, when a tooth is caked in dried blood and I have to stop and take the tiny vial of hand sanitizer out of my glittery dress and douse myself before the grimy little brat stirs from slumber. Nope, I'm talking about the part of my life that you might call a little bit ….gangster. I mean, did you think we local Tooth Fairies get to keep ALL of the teeth we collect for ourselves – or that we somehow come up with ALL the money we dole out without the help of other fairies who are higher up on the hierarchy? Well, think again. It can be a mighty risky business.
I guess I should start by explaining how I became a Tooth Fairy for Mount Pleasant. I was an ordinary fairy beforehand, doing things like sniffing flowers and hanging out with other fairies. Then I was approached one afternoon by this sinister-looking fairy sitting in a gigantic plant outside of a dentist's office whose name won't be mentioned. The fairy motioned me over. I cautiously approached, and he spoke in a whisper.
"You up for engaging in a little business?"
"What kind of business?" I asked with one brow raised.
"Oh, don't worry; it's wholesome. Being a Tooth Fairy. I know the main guy in Charleston County, and they need a new gal for these parts. You look perfect for the part."
He explained what I would have to do – deliver cash to kids (their parents would decide on the amount, based on conduct), then pick up the teeth and deliver them to the Head Fairy in Charleston County, who would sell the teeth on the black market. (You can really do that. Look it up.) The money made from the teeth would pay fellow tooth fairies, fund our supply closet and, of course, go to kids whose parents were financially strapped.
It sounded good to me – a great way to give back to the community. I didn't think I was asking for trouble, so I signed up. And, for a while, it wasn't any trouble at all. Parents were communicating according to the rules, the Head Fairy was getting his teeth and kids were smiling their gappy grins. Then a few new families moved into the area and decided they didn't want to play by the rules. That's when the job started to, shall we say, bite back.
Typically, losing baby teeth is an exciting time both for parents and children. Moms and dads are eager to meet the Tooth Fairy as soon as their kids start dropping teeth. Whenever I see a "Sold" sign on a front lawn and a mini-van in the driveway, I start making phone calls and introducing myself. However, one day I noticed more and more of my calls were ending up in voice mails instead of chats with excited parents. I figured that perhaps my intuition was off, but upon closer inspection, most of these neighborhoods had young kids in the front yard – prime tooth losing age. I kept trying to call these homes, but I never got any answers. This was acceptable when it was one home or two every few weeks, but when half of every other street wasn't doing business, I knew my higher-ups would soon start making a fuss.
So I decided to search for answers. I Googled the address for one of the newer homes that had given me the silent treatment and planned my investigation. In the middle of the night, I fluttered from my leafy bungalow in the Old Village, past Coleman and Shem Creek and into a quiet backyard. An open window on the second floor caught my eye, and I rushed through. Inside were four kids; a quick survey of their snoring mouths revealed a few gaps in each set. Shortly after, I heard voices from downstairs. I crept down the hall and peeked past a corner in the stairwell. What I saw astounded me. A whole cabal of parents sitting around a dining room table, with a gigantic pile of baby teeth between them!
"Well…" started one clearly apprehensive father. "This all sounds fine and dandy, but what about overhead?"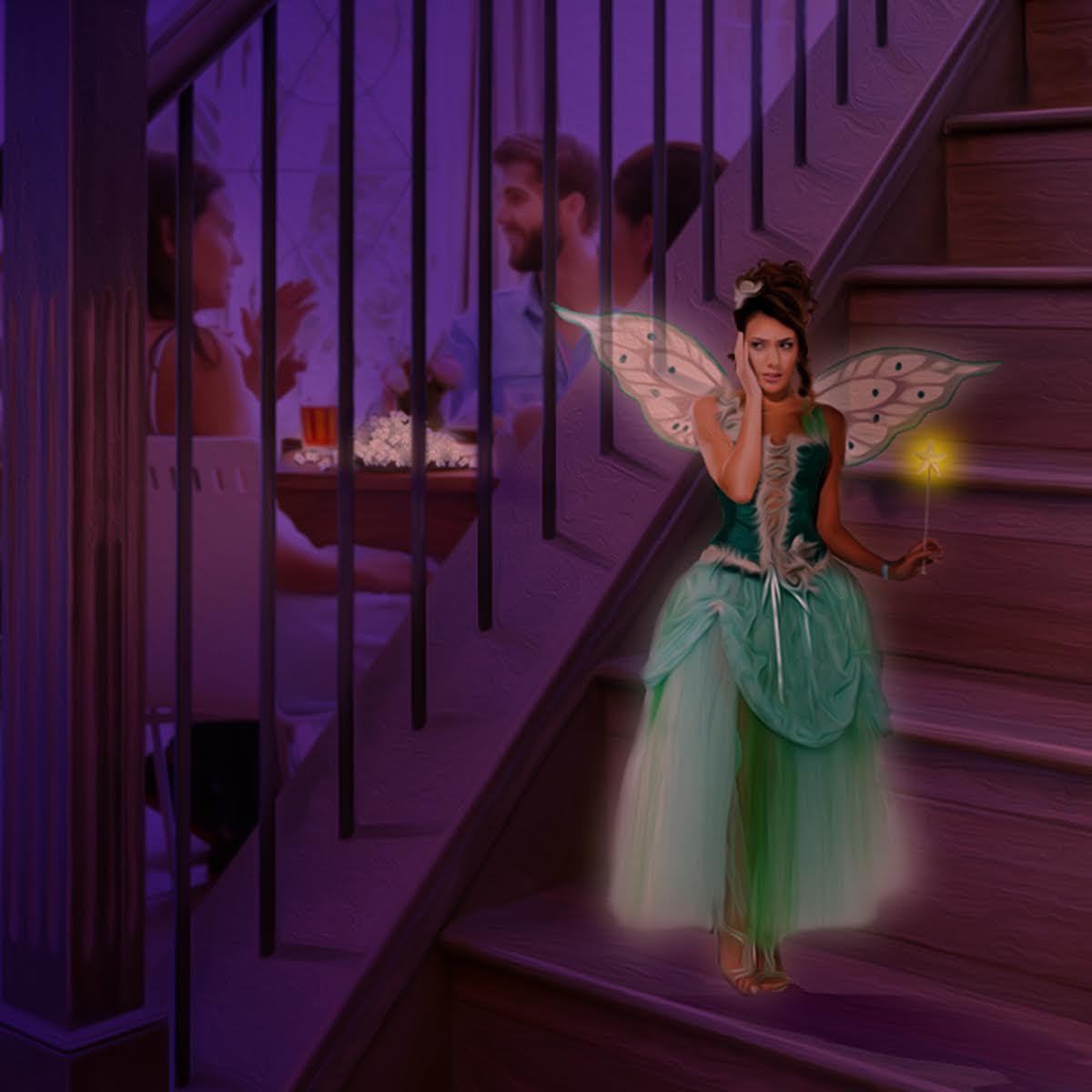 A burly man in his 30s chuckled, "As long as that Head Fairy minds his own beeswax, we can split the profit between ourselves. We've been working this business for nearly a year now, and it sure beats my wife having to sell Pampered Chef."
It only took me a few seconds to realize what was happening. These moms and dads were cutting out the fairies entirely and selling the teeth for themselves! I flew out of there as soon as I could, not knowing what they would do if they caught me.
But I have to admit, I was hooked after that. I wanted to see who all was involved in this scheme – just how many families from the Mount Pleasant community were breaking the rules. So I started going back to that first house, when I really shouldn't have. Not only was I jeopardizing my own safety, I was skirting my responsibilities. I could have been making calls and meeting new families – instead, I was eavesdropping. That's the thing about business. You gotta pound the pavement for yourself, not worry about what everyone else is doing.
Soon enough, my higher-ups realized I wasn't producing as many teeth as they saw fit for Mount Pleasant.
"You've only got five molars for this whole month?" the Head Fairy bellowed at me over his cup of fermented dandelion wine. "Seriously, what is going on? There's way too many master-planned communities in Mount Pleasant that are teeming with kids under 12 for this to be the case."
He took a long sip of wine. His eyes were already bloodshot.
"I might send another fairy out with you. … maybe you need help tackling the area. …"
"No," I interjected. "I'm fine. I'll try harder. I'm just … having a hard time getting in touch."
He finally nodded. "All right. You have 30 days to figure it out and boost your productivity. Go!"
He waved me away as if I were a common housefly.
Back at my bungalow, I thought long and hard about our discussion. I felt like I should take drastic action. I made up my mind to actually make my presence known to these wayward families. I would have to crash their next meeting, tell them they were breaking the rules and see if they were willing to work with me. It was dangerous, but what did I have to lose, honestly? If I got fired from my job as Tooth Fairy, maybe I could just go back to hanging out in flowers.
Two days later, it was Thursday, their typical time to meet. First, I transformed my height from five inches to about five feet. Then I dressed in a rather human-looking outfit – a simple shift dress, a long coat to hide my wings, at least for the time being, and a snazzy wristwatch. At meeting time, I walked into the front door of the house and took a seat at the oak table, wearing sunglasses so they couldn't see my purple irises.
"Hey. Who're you?" demanded the ringleader father who spoke the first night.
I cleared my throat, preparing to drop an octave.
"I'm Farrah. I just moved here. I have a son named Sam who's 8 years old. I was told that you guys can help me make some cash on the side. I'm a single mother."
They looked at me suspiciously.
"I just had cataract surgery," I quickly added.
They seemed satisfied with the explanation. Their discussion went on about Craigslist postings and the price they were asking per tooth. Suddenly, the lady of the house came around the table toward me. The way she looked at me made me nervous.
"Let me take your coat for you," she said.
"No. I'm cold," I insisted – but she started yanking it off my shoulders! The coat was balled up in her arms before I knew it, and my two sparkling wings were revealed.
"I knew it!" she shrieked. "My son told me that he saw you in his window! You're the Tooth Fairy, and you've been spying on us!"
Her husband got up from his chair: "Anna, there's no such thing as a Tooth Fairy," he reassured her. "I think you've had too much Tito's. This is just a single mother, dressed up in a costume. She's clearly an exotic dancer or something.
I took off my glasses; I'd rather be myself than an exotic dancer!
"No, your wife is right. I'm a fairy."
The husband backed a few feet away from me. His eyes were wild. My instincts told me to get out of there, but I was hungrily waiting for something to happen. I was foolish. Then his left hand slowly went underneath the oak dining table, and when he brought it back out, he was holding a gun.
Now it was my turn to back up. I looked around for a door, a window, any escape. The wife, Anna, was silent in the corner, her face white as chalk.
"In the name of the father, the son and the holy spirit, there are no such things as fairies," the husband preached.
His voice was like a sonic boom as he pointed the pistol at my face.
I concentrated. I hadn't made myself disappear in a while, and I was out of practice. Luckily, it worked. I heard the gunshot from the midair of Coleman Boulevard, somewhere high above the house. I was safe.
* * *
Naturally, I resigned a few days later, once I had my bearings.
"I'm truly sorry," I told the Head Fairy, placing the tooth-shaped ID card into his palm. "I thought I was cut out for this job. I'm clearly not."
He nodded. "I noticed."
I tried not to bristle at his response. "If you need me to train a new applicant, I will," I offered.
"Nah," he said. "I've trained tons of them myself. I've never had an issue – until you."
I wanted to tell him everything! But I didn't. I figured he would eventually find out that the problem was not me.
"OK," I said. "Good luck."
He smiled at me, his face gleaming in the streetlights. I went home and put my feet up. I knew someone, someday would discover the truth.