The faint smell of gun oil and a little gunpowder put a smile on my face as I gathered and packed my gear for the opening day of dove season. Three months had passed since I had last opened the gun cabinet. A little inshore fishing, trips to the beach and time spent on a Lowcountry dock with friends and family had occupied the long, hot summer. It was still hot, but it was time to get back in the field and knock the rust off the shooting skills.
Many a young man has had their friendship and personal loyalty tested with the approach of Labor Day. The choice between wedding invitations and invites to opening day dove shoots present quite the dilemma for the avid sportsman. Fortunately, early dove shoots take place in the mid-afternoon, so the die-hard can leave the reception of a noon wedding and be in the fiel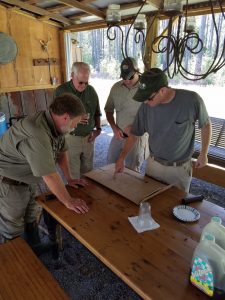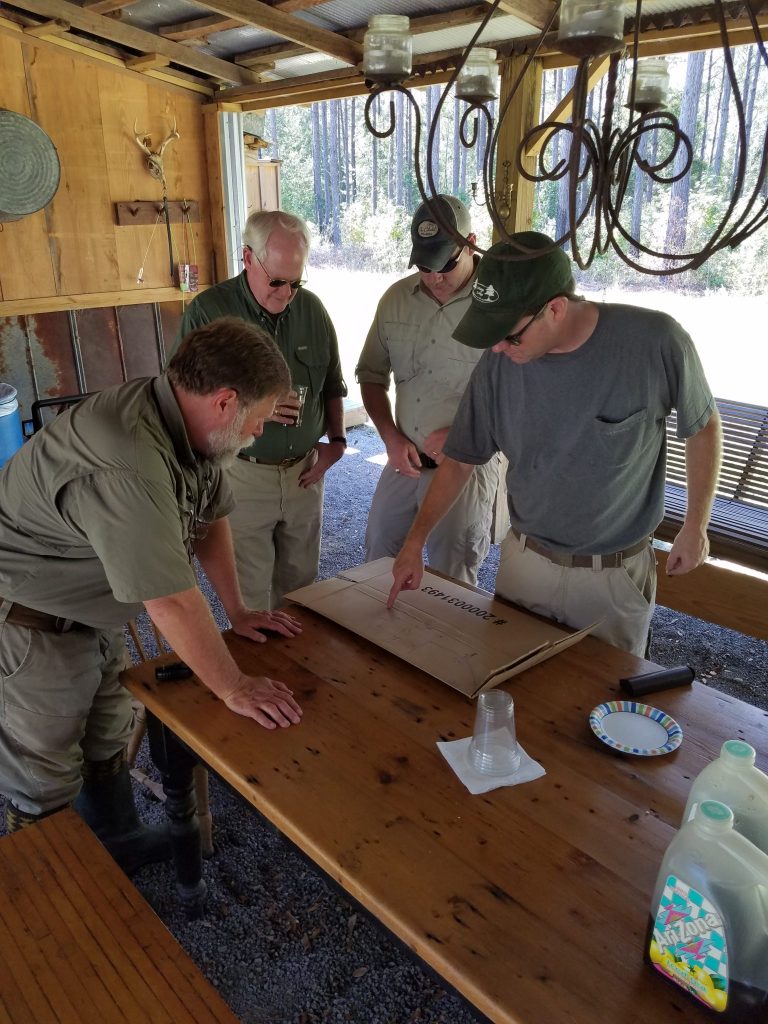 d in time to take a crack at a few birds. Evening weddings can expect groomsmen to slide into the church parking lot while changing into a tuxedo with expert precision.
The Camaraderie
There are deeply rewarding social aspects to hunting in general. Whether enjoying an evening sit in a deer stand or time spent in a duck blind on a frozen winter morning with a buddy, the camaraderie found in hunting is special. Dove hunting offers the same – with a twist. The aforementioned endeavors require stealth and silence. Dove hunting is more forgiving. While concealment on the edge of a sunflower field is important during a dove shoot, I cannot tell you how many times I have visited with a neighboring shooter in the field.
On one occasion, a landowner and I were having a casual afternoon conversation when a pair of birds flew right in front of us. Our chat was interrupted by two shots: one from her and one from yours truly. Her bird dropped into the field. Mine was merely stunned, backed up in mid-flight, lost a few feathers and continued on its merry way into the tall pines at the end of the field behind us. My friend politely remarked: "Well, that'll teach you to use light loads in late season."
During the late, cold season in January, doves have a thicker layer of feathers. Lighter, less powerful shotgun shell loads typically used in the hot early season can sometimes "bounce" off of the late season birds, as my hostess so politely reminded me.
One of my favorite parts of dove hunting is the midday meal. Traditionally, shooters gather at the field around noon or 1 p.m. and enjoy a meal prepared by one of the club members. I have eaten gas station fried chicken on the tailgate of my truck with a glass of sweet tea and roasted swan served in a red wine sauce in the formal dining room of an old plantation home. To me, they were equally enjoyable and all part of the experience. Regardless of the venue, or menu, the end result is the same. All wing shooters have their own rituals, favorite gear and long gun of choice.
The Gun
There are those who shoot the sam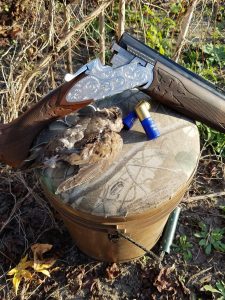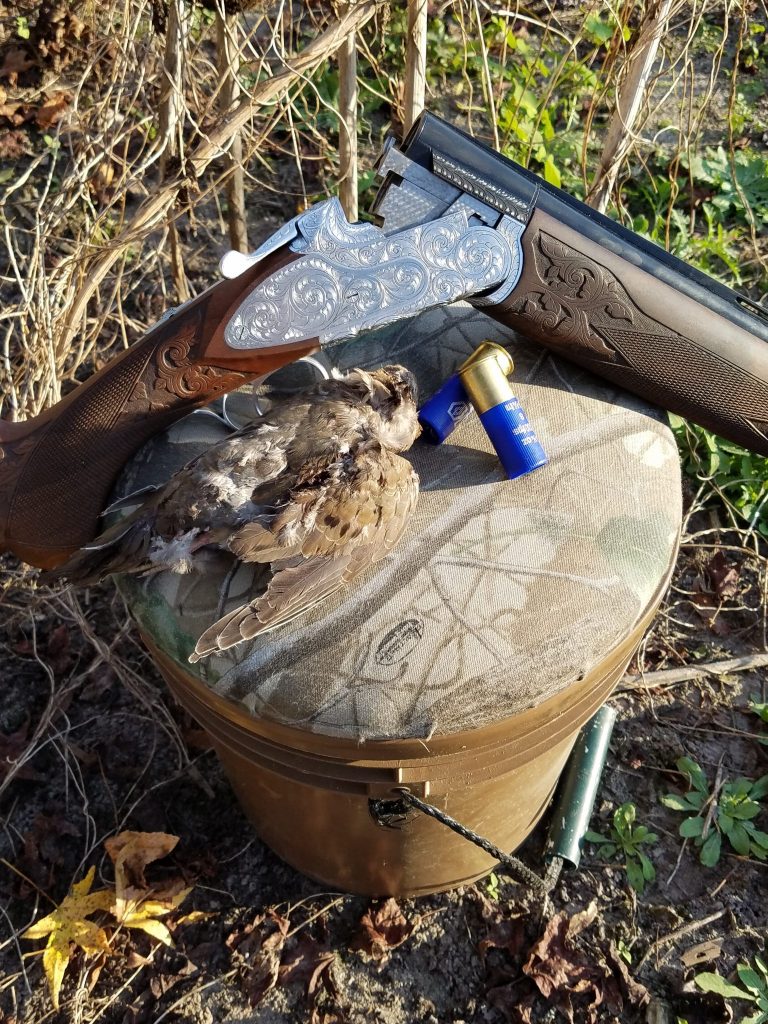 e shotgun for multiple sports – dove, duck, deer or sporting clays, they will use the same gun with different choke tubes. Others will have a different gun for each game animal. Some, like me, are all over the map and use the one that fits at the time, changing whenever the wind blows. Just because the gun cost a great deal, was your granddaddy's, looks pretty or received great written reviews does not mean that it is the right choice. The key is finding the right tool for the job and tailoring it to your body mechanics and shooting style. Practice and using it properly will make it an extension of your body and provide the confidence and level of skill needed to close the deal. Proper fitting, instruction, mechanical knowledge, practice and patience will pay large dividends in the field and freezer.
The Field
Taking the field is another interesting aspect of dove shooting. The typical dove field is rectangular in shape and planted with a wide variety of crops such as corn, sunflowers, brown-top millet, wheat or sorghum. The shooters receive stand assignments from the hunt master or host, oftentimes using the lottery system. Numbered coins or chips are placed in a bag and drawn at random by each shooter. Those numbers correspond with numbered spots on the field. The number you draw is where you hunt that day. Typically, there are combinations of groans, big smiles and a little horse trading. The folks in the shady spots usually walk away with the biggest smiles. Regardless, the field needs to be adequately covered so that the incoming birds don't escape through a part of the field not covered by a gun.
The Birds
Scanning the skyline for birds takes up the next couple of hours. This is no time to check text messages or the score of a football game you chose to miss. Many long months have passed since the last dove season. The anticipation of throwing the gun up at the sight of a dove builds. Here they come, a nice pair of doves over the tree line. A hunter yells out, "bird" for everyone to be aware and be at the ready. The first shot rings out. The birds quickly change direction. They approach the second hunter, and a series of two shots ring out. The birds continue unscathed. They get pushed to yet another shooter, and another, dipping and dodging. They find themselves at the far corner of the field, having escaped a wall of lead until one final "boom." One drops to the ground and the field goes silent. The hunters tip their hats to the "hot gun" on the field, reload and prepare for the next opportunity to do the same.
Story and Photo by Michael M. Cochran.