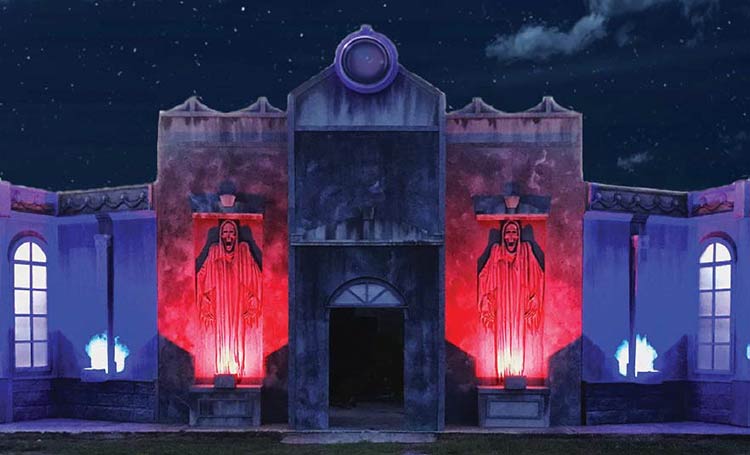 Boone Hall Plantation's Fright Nights is back for 2017!! Willie McRae, plantation owner, along with Marketing Director Rick Benthall literally screamed their way around the country last October visiting haunted events to gather new ideas and continue their tradition of hosting South Carolina's largest Halloween attraction. One of the main differences this year will be in the highly detailed experiences that each of the four attractions provides, and in the way the event will be managed. There's no mountain top management here. McRae and Boone Hall CEO Laura Bowers have personally spearheaded the effort for the staff at Boone Hall to come together with expertise from the haunt industry to produce the event in-house.
"What's exciting to see is the level of enthusiasm this year by our own staff," Benthall says with a smile. "They are embracing this event because it's ours. It is the owner's vision and our responsibility to share Boone Hall Plantation, and we are more hands on than ever and committed to making sure we present the kind of show that provides entertainment."
Dare to go? Over 27,000 guests have taken that dare each year and are anxiously awaiting Boone Hall's 13th Fright Nights event. Your unlucky opportunity knocks soon as tickets are already on sale. Plus, you'll be joining your fellow Americans who spend a spooky $8.6 billion on Halloween festivities, costumes and candy each year.
And Boone Hall just keeps raising the bar. Fright Nights is a professional attraction with high quality movie sets. Good luck making it out of the darkness of The Crypt with its 440 decorated wall panels, or making yourself stop shaking after a multi-sensory experience in ChromaDepth glasses through the 4D Gateway. Just take some deep breaths before you climb aboard with a stranger who says he wants to take you on a Haunted Hayride. The slate's been wiped clean and a whole new experience lies ahead. Just remember…fingers of moss dangling from the plantation's oak trees may no longer be as they appear. Everyone must survive or you will be doomed for the Cemetery of Lost Souls!
For all of the above, Boone Hall is heavily dependent upon the ability to incorporate good live action actors. Auditions started the second week in August with each attraction having it's own night of training. Ghouls and goblins are taught how to work in the environment, engage safely with patrons, and become a professional 'scarer'. Between 120-140 locals will get this chance to create some scareful fun!
Ryan Neal, event director for the attraction, has loved Halloween since he was old enough to experience it, and considers taking over the operations to be a dream come true. "My passion project is adding and increasing the number of line actors which will interact with waiting guests." Neal sees this interaction as the perfect 'selfie' moment the minute you walk through the gates.
And don't think you won't get your fill of blood if you go during the week. Weeknights are guaranteed to be just as frightful as the weekends, and Boone Hall is dressing up to give you the same experience on those not so busy nights too. "What makes Boone Hall unique is we are now in the league with attractions where people come and spend the entire evening with us," Neal says proudly. "We are very fortunate to have so many folks patronize all of our family events, and we are ready for the crowds – so bring them on!"
But everyone knows there's hard work behind all this laughing and screaming. Take the façade that suddenly appeared in the field alongside Highway 17. Some of the panels are in excess of 400 pounds and were erected by manual labor in 98 degree weather. "You've got all this technology, movie sets, electrical, animatronics, and gizmos. Then you have to execute that outside on a working farm," states Benthall.
The work of Gilbert and Erik Hernandez, long time members of the plantation staff, was greatly praised. "Our staff is the backbone of Boone Hall. They work all day then drive tractors until midnight on the weekends," Benthall reflects. "Their dedication is second to none, and they are some of the most humble, heartwarming, and incredible people I know," added Neal. More accolades were given to their creativity as being analytical about things on the spot – to make it work and conform having more than just a strong back and strong arms.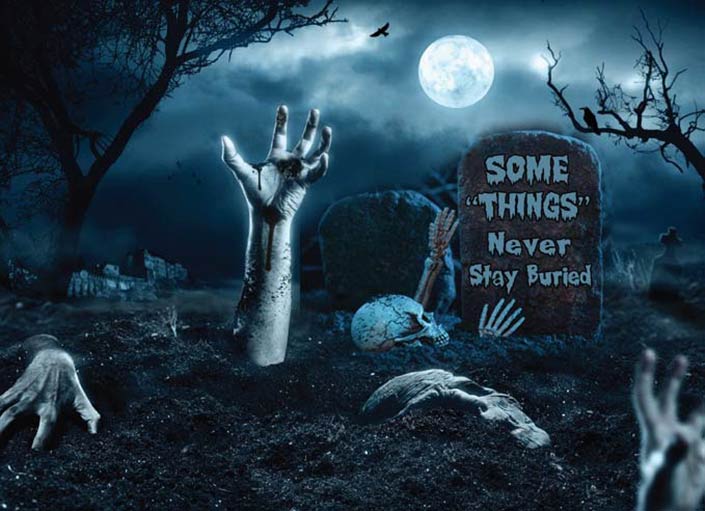 So go ahead – put Boone Hall Fright Nights on your calendar and plan to be there. You might see more than corn and pumpkins growing out of these dark, rich soils…since surely you're aware Some "Things" Never Stay Buried!"
Boone Hall Fright Nights is open 22 nights Sept. 29th – Oct. 31st. Order your Scream Pass, or VIP Faster to the Fear tickets online at www.boonehallfrightnights.com. Individual tickets can only be purchased at ticket booths at the event.
By Sonya Cordina