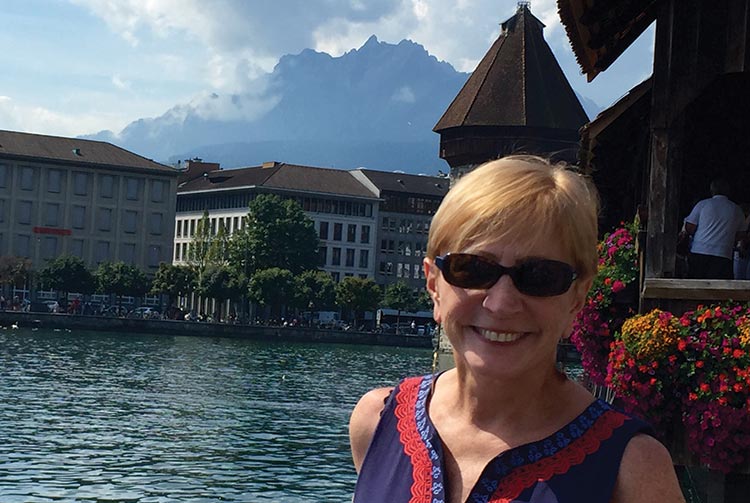 When Patty Scarafile walked into a real estate office in 1977 to interview for a part-time job, she never dreamed of one day climbing the ladder to become CEO of that company, known today as local real estate market leader Carolina One Real Estate.
"I probably would not hire me if I sat in front of me today," she laughed. "What I was looking for was something that I could do while keeping my three young children my priority. I quickly learned that it's a very serious job, and most people can't do it on a part-time basis. As an independent real estate person, you set your own hours, which oftentimes means working any time that is convenient for your clients, not necessarily when it's convenient for yourself or your family."
Scarafile worked part-time for two weeks before becoming a full-time residential salesperson and continued on that path for about a year-and-a-half before she began training some of the company's new agents who were just entering the business. Within a few years of her initial hire, she had worked her way up to be named manager of one of the company's East Cooper offices.

As the company evolved, like many do, merging from one franchise name to another over the decades – ERA O'Shaughnessy Real Estate to O'Shaughnessy Real Estate to Coldwell Banker O'Shaughnessy to Prudential Carolina Real Estate and then simply Carolina One Real Estate – Scarafile remained dedicated to her trade and fellow employees.
When the owner and founder of the company passed away from a sudden medical complication, his son, Michael O'Shaughnessy, who had been in sales, assumed a leadership position. Scarafile did everything she could do help the company transition smoothly with the sudden change and was named vice president in the late 1980s.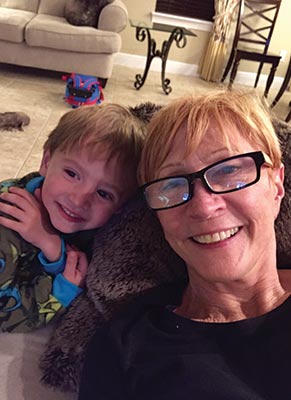 "I worked hard, and I was willing to help when I could be of help and of service to the company. In addition, I was incredibly fortunate to have some wonderful partners along the way, like Michael O'Shaughnessy and Grange Cuthbert after the Prudential merger," she explained. "I never set out a goal to become CEO of the company. One thing led to the next, and now here I am."
Scarafile became president and CEO of the company when it merged with Prudential Carolina Real Estate in 1999. While her dedication removed her from what she initially was hired to do – sell residential real estate – she found her calling in managing the company.
"I haven't sold a house since 1989. We have a strong philosophy for all of our real estate team and office managers that the leadership role is a full-time job, and sales is a full-time job – our philosophy is that you can't be both. Our office managers' full focus is on helping their agents be successful. Agents should not be competing with their manager for sales, nor should they be competing with a buyer or seller for their manager's time," she said.
As a woman leading the residential real estate sales world of the greater Charleston area, Scarafile said her advice to anyone – man or woman – is to work hard and be resilient.
"I grew up in the business world where many of the national meetings were dominated by men, but it wasn't a disadvantage to me personally. If you keep your eye on what's in the best interest of your client, that's the most important thing," she advised. "What we try to teach our agents is that this whole thing is about relationships, not about the sale. Develop and take care of your clients, friends, family and contacts whether they are in the active buying process or not. If you always do what's in their best interest, that's how you develop the right kind of business."
Scarafile also encouraged finding inspiration from role models, mentors and books.
As for Carolina One today, Scarafile's son was named president in 2011, and she remains CEO of the company's approximately 950 agents and 150 employees. She credited the leadership team for being strong, diverse and dynamic in their work to continue steering the company toward excellence.
"I've always been a big believer in having a written vision. Fifteen or 20 years ago, we spent a lot of time working to develop our core values, which have become our yardstick for success: truth, excellence, relationship and benefit for all. If you think about it, whether you're a sales associate or a sales company, they're good guideposts for success. Basically, we try to do what's right," she said. "A lifetime of sticking to those values, hard work and, honestly, a lot of right-place, right-time scenarios, have led me to be where I am today, and I'm very grateful."
By Anne Toole