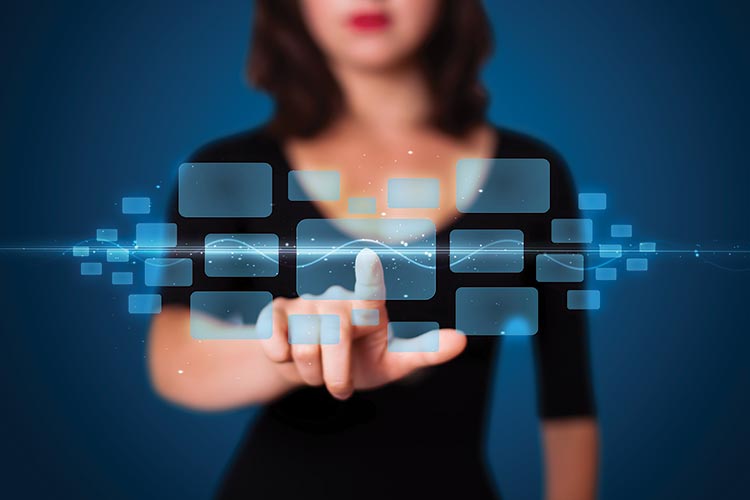 Over the years, the Charleston area has earned the title of Silicon Harbor. While you'll still hear "The Holy City" and "Chucktown" thrown out to describe our growing region, this relatively new label is certainly apropos. With an overwhelming amount of start-ups surfacing and a multitude of jobs sprouting in their wake, it's no wonder so many flock to our metropolis to launch their companies and revive their careers. Entrepreneurs find Charleston inspiring, and we can't say that we blame them. From artists pushing paint on canvas to chefs reviving strands of produce thought to be extinct, this city is home to innovators not afraid of failure.
We are the birthplace of DIG SOUTH – the ultimate event for those looking to switch up the gears and unapologetically flip the industry on its head. There's something romantic about the risk takers – uninhibited and hot for life. From HOBA – think Uber for boating – to Good Done Great, an app that allows you to give to your favorite charities with a tap of your iPhone, the Lowcountry has been turning out some amazing ideas that surpass those pitched on ABC's "Shark Tank."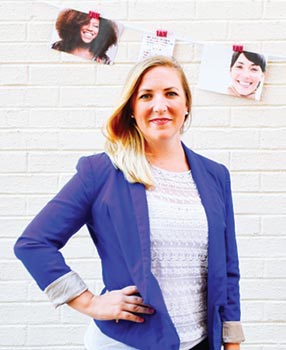 Kerranna Williamson is no stranger to the stimulating world of start-ups and the hotbed of inspiration that is Charleston. She jumped onto the scene with her development of VAGA – described in some circles as an Airbnb for work spaces. Freelancers, and the remote employee, are often in need of a place where they can grind away hours, be super productive and host meetings without the distraction of latte foam being poured and customer names being belted out by enthused baristas. Sure, the coffee shop with its strong Wi-Fi connection and access to caffeine seems to be many a worker's "go-to" office, but Williamson saw the need for change and met it head-on with creativity and a whole lot of vision.
"The idea for VAGA came about because I used to travel for work and was frustrated how much it would cost to host meetings and use short-term office space when I knew that so much space sat unused within business," said Williamson. "I started VAGA as the marketplace economy surge was starting out. Airbnb had a name for itself already, so the concept made sense for people. Most valuable to us as we focus more and more on a B2B market is that corporations and larger businesses are shifting their ideas around work space and 'who works where.'"
Now this go-getter is dedicated to improving the well-being of others with ALIS Health – a platform that aims to optimize women's health by delivering new genetic diagnostics to market.
"Our ultimate goal with ALIS Health is to improve patient outcomes by making genetic testing more accessible," said Williamson. "We are committed to making an impact in women's health and hope to expand into other specialties as we grow."
In April, Williamson was chosen to attend Project Entrepreneur in New York City – an event that handpicks 200 of the top-notch, highly scalable, female-owned businesses to mentor and to help navigate an industry that can often be filled with barriers and blockades.
"My business partner, Amy Dye, and I found the experience to be very productive and inspiring," said Williamson. "To connect and exchange ideas with women who are building such interesting companies that are making an impact across so many industries is beneficial to our growth. There are practical and motivational aspects to gaining a network of people such as those we connected with at Project Entrepreneur."
While Williamson enjoys the fast-paced style of other metropolitan cities, she won't be moving to the hubs of New York or San Francisco anytime soon.
"Charleston is home for me," said Williamson. "Though I travel quite a bit and have lived away from Charleston for different periods of my career, there is nothing like coming back here. A mix of the undeniable charm, my own family history here and the fact that water is everywhere – it's a very special place."
Another woman who has been involved in the thriving tech landscape of the Lowcountry is Tracey Cangelosi. She's held high-ranking positions within companies such as PeopleMatter and Benefitfocus, and she now serves as technical account manager for Scientific Research Corporation – an engineering company that provides the U.S. government, private industry and international markets with innovative solutions through technology services.
"I was originally inspired to pursue a career in technology when I was assigned as a service account representative to a local start-up software company," said Cangelosi. "In my service account representative role, I was exposed regularly to the fun, exciting and often crazy world of a start-up tech company and almost instantly wanted to be a part of their world."
Cangelosi got her start in Charleston's thriving culinary scene before securing a career in tech. Her early years in hospitality sharpened her ability to multitask and problem solve. Much like the camaraderie that comes with working in a restaurant, Cangelosi feels a similar bond to the professionals she encounters daily.
"The most rewarding aspect of my job is the people," said Cangelosi. "Every IT job I have had here in Charleston, I have been part of a team whose primary goals are to create software, solutions and provide services that ultimately improve the quality of life for someone else, which is pretty cool."
"My typical day consists of supporting a team of approximately 40 different administrators, engineers, technical writers and account managers who provide PaaS and SaaS support for a major development program for the government," said Cangelosi.
Like Williamson, there's no place Cangelosi would rather be than the Lowcountry, as it keeps her inspired, engaged and often entertained.
"The Charleston area continues to cultivate and attract incredible talent and resources," said Cangelosi. "We live in the best city and the most beautiful part of the country. We have the friendliest people, and I am grateful and inspired every day to be with the people and the surroundings of this great city."
Are you a woman in the tech industry looking for a group of peers to bounce ideas off of? Interested in making a name for yourself within the field but not sure where to start? Luckily, Women In Tech meet-ups provide an opportunity for aspiring creators and industry veterans to come together, collaborate and learn about new opportunities within our region.
Founded by Carolyn Finch, Women In Tech has been going strong since 2014 and continues to attract those who want to make a difference – with over 1,700 members. From panel discussions hosted at some of the top start-ups, such as BoomTown, to free luncheons where members can voice concerns and share experiences, there is a large number of events offered by this group.
From matching up mentors with mentees to helping job seekers navigate the hiring process, Women In Tech is a valued community for many looking to expand their circle and utilize their own untapped potential. In addition to growing their tribe, Women In Tech also works one-on-one with young females, teaching them how to write code and exposing them to the possibility of one day having a thriving career within this ever-expanding arena.
Come join other techettes and discover the synergy and magic that coincide with entrepreneurship.
To learn more, visit www.meetup.com/Charleston-Women-In-Tech.
By Kalene McCort