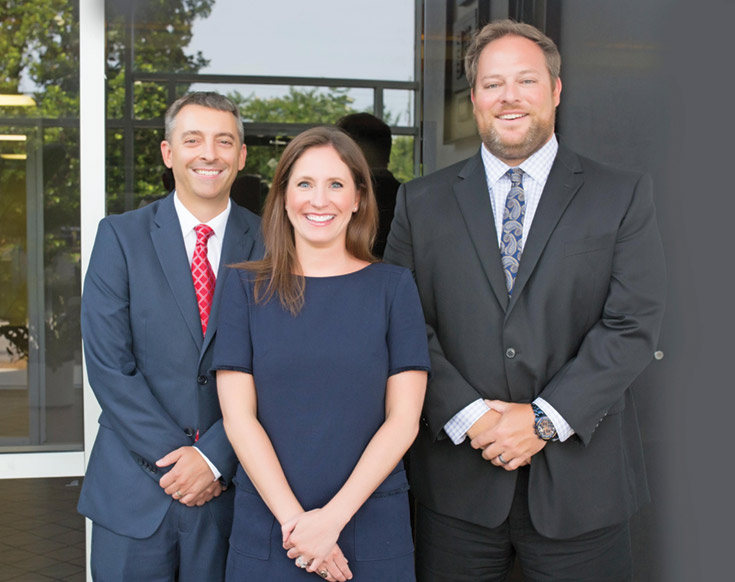 For more than five years, Butler & College, LLC, has gained a solid and supportive reputation among its clients. Specializing in estate planning and real estate services, the award-winning law firm has four locations and five attorneys to serve the South Carolina Lowcountry and Myrtle Beach.
Ryan Butler and Andrew College opened their practice in 2010 after successful stints with other law firms. Their goal was to focus their efforts to provide competent and timely representation to clients in the areas of residential and commercial real estate, closings and estate planning.
Since then, Butler & College, LLC, has helped thousands of clients, while garnering some of the top honors awarded by their title company and local newspapers and magazines.
"The availability of our services to clients in different locations around the Lowcountry, as well as the fact that we offer a variety of related legal services, sets Butler & College apart," explained attorney Sarah Miller Smith. "We plan to keep helping our clients, new and existing, and their families for a very long time. We strive to establish and maintain relationships with our clients and are absolutely flattered and grateful when they continue to trust us with their legal needs."
Wills, trusts, estates, powers of attorney, health care directives and LLCs are several of the ways Butler & College help clients who are seeking estate-planning services.
"We know that no matter where you are in life, you have certainly worked hard to build your personal and financial legacies. Don't let something like an accident, an unexpected illness or an untimely death ruin your financial planning and put your family at risk," said Smith.
Clients trust Butler & College with the specifics of estate law, as they vary from state to state, as well as from client to client, and these specifics are not always addressed with the "cookie-cutter" legal documents that can easily be accessed online.
"The problem with not having quality legal documents is that issues are not evident until it's too late. When you have an experienced estate planning attorney guiding you throughout the process and diligently drafting your documents specifically to your individual needs, potential issues are foreseen and can be prevented ahead of time," detailed Smith.
Quality real estate services provided by attorneys are always sought out in South Carolina because a state-licensed attorney is required by law to handle all real estate transactions.
"We know how complicated the Charleston and surrounding real estate markets can be. When you work with Butler & College, you are working with a team of experienced professionals who will be there to help guide you along the way from the time you sign the contract to the closing," said Butler.
Christopher Grace and William Stroud also are part of the team of seasoned attorneys and legal staff who are ready to represent you throughout the purchase or sale of your home or in planning your estate.
For more information, visit www.BandCLawFirm.com or call 843-284-8676. To talk about estate planning or to schedule a free consultation, call Sarah Miller Smith at 843-225-3167.
By Stacy Domingo