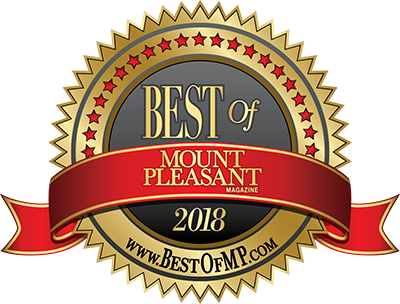 Calling all dog lovers over to aFORTable Grooming in Mount Pleasant for an "experience your dog cannot afford to miss!"
Opened in 2014, aFORTtable Grooming is run by owner Briggs Fort and her dog-loving team – and it shows. Together, they work to clean and care for pets, handling typical grooming issues such as shampooing and conditioning, trimming fur, filing nails and even brushing teeth – tasks that typically prove to be a hassle if you try to do them at home.
And can we talk about shedding? Briggs explained that our gorgeous Charleston weather has a tendency to exacerbate the issue of shedding year-round. To combat this, aFORTable Grooming offers a unique service, affectionately called the FURminator, which helps counteract the endless heaps and piles of fur throughout our homes – especially from our favorite long-haired pals.
In their efforts to make the lives of pet owners throughout the Lowcountry easier, aFORTable Grooming is proud to offer online booking. Through this easy-to-use system, owners can now view and choose available grooming time slots from the comfort of their homes or even from their smartphones.
More than anything, Briggs, who has been in the petrelated business for over 15 years, enjoys being a part of the action each and every day.
"I love expressing myself as a groomer," she said.
The team at aFORTable Grooming is continuously working to improve their relationships both with owners and pets. They aim to help alleviate the stress that comes from grooming your pet at home while providing a welcoming environment for pets. The entire staff has had a lifelong passion for animals, so it's no wonder that helping dogs look and feel their best would not only be their professional calling but the everyday mission of everyone at aFORTable Grooming.
To learn more, visit www.afortablegrooming.com or call 843-972-8660.