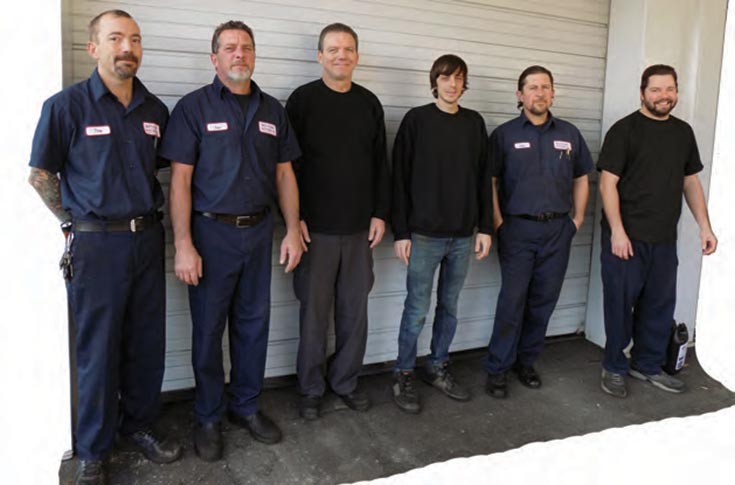 Mount Pleasant has gone through a lot of changes in the last 20 years – heck, even the last five years – but longtime locals of East Cooper know which businesses they find still credible and trustworthy, even with the constant influx of newbies. As Mount Pleasant Magazine's 2018 Best of Mount Pleasant proves – as well as numerous accolades from previous years – folks keep coming back to East Cooper Auto Pros and have plenty of good reason for their undying devotion.
Flemming Harris, a resident of Sullivan's Island for the last 52 years, has taken his own vehicle to East Cooper Auto Pros for almost 15 years. An ambitious guy with plenty of connections – he coached football locally for the old Moultrie High School and was principal of Sullivan's Island Elementary for more than two decades – Harris isn't exactly certain who initially told him to take his car to East Cooper Auto Pros, but he's sure glad they did.
"Not sure how I first heard about them – it may have been that a friend told me," he said. "I bought a brand-new truck, a Toyota Tacoma, in 2004, and ever since I bought that truck, I've taken it to East Cooper Auto Pros."
Geri Lipps, another loyal customer, has taken her car to East Cooper Auto Pros for six years. She's had two cars during that time – but one auto repair shop that keeps her happy and her vehicles running smoothly.
"The owner Willie's sister, Posey Hopkins Haynie, works in my office," Lipps said. "I didn't know much about cars, and Posey told me that they are trustworthy. I took another car there briefly until I bought my GMC Terrain in 2012, which they have serviced from day one."
Both Lipps and Harris commented on how much Mount Pleasant and the surrounding areas have changed and grown – Harris purchased his home on Sullivan's Island for a mere $14,500 all those years ago, and Lipps remembers her old house in Dunes West "being the edge of the universe." And both patrons agreed that one of the most important aspects of East Cooper Auto Pros is the unparalleled customer service, a rare commodity in today's business world.
"East Cooper Auto Pros has outstanding customer service. I make my appointment, take the car in and they're waiting for me," Harris beamed.
"Honestly, I used to always take my cars to the dealer," Lipps admitted. "But you just don't get the kind of service East Cooper Auto Pros offers at a big-box place."
Of course, stellar customer service goes hand-in-hand with experience and capability, a must for all of the mechanics at East Cooper Auto Pros.
"Any mechanical problem I have, I go there," said Harris. "I've been pleased with both their prices and workmanship. And any time I have an emergency, they're on it."
"They are honest, trustworthy and capable," Lipps agreed. "I've referred several people to start taking their own vehicles to East Cooper Auto Pros."
Ready to see for yourself what Geri Lipps, Flemming Harris and Best of Mount Pleasant voters already know? Call 843-884-2730, or drop by the shop at 1198 S. Shadow Drive in Mount Pleasant.