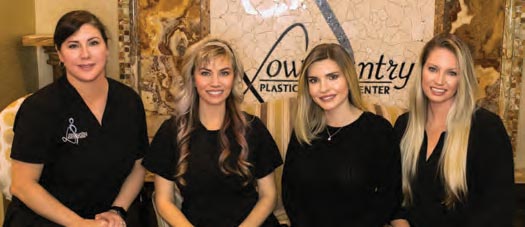 As cliché as it sounds, the eyes are truly the windows to the soul. They also happen to be a contributing factor to one's overall appearance. One Mount Pleasant establishment is changing the eye game. The latest addition to Lowcountry Plastic Surgery Center comes in the form of the Lash, Brow & Botox Bar. While this division is completely new, readers have already voted it a Mount Pleasant "best." In mere months, this installment has stacked up a bevy of regulars that are ecstatic with the results – proving seeing really is believing.
We actually introduced this particular lash lift and semi-permanent mascara to Charleston.
"It feels good to know that we are already trusted by all of our patients and that they are enjoying our great new services," said owner Michele Hensel.
Hensel, always interested in exploring the latest industry trends, is the first to admit she herself has undergone treatments to achieve a truly eye-catching look.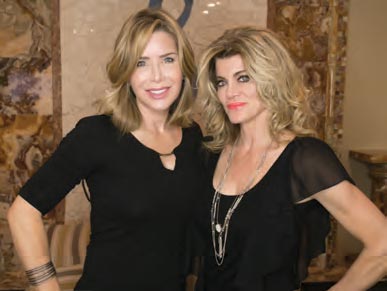 "The Elleebana Lash Lift was something I actually had done in California and loved it so much that I hired a trainer to come and train our staff," said Hensel. "We actually introduced this particular lash lift and semi-permanent mascara to Charleston."
Hensel understands the stress other working moms can encounter. Many of the services the Lash, Brow & Botox Bar offers are provided with the intent to help women cut down on their daily beauty routines.
"We offer permanent makeup," said Hensel. "It's great to be able to wake up in the morning and not have to put on eyeliner, prep eyebrows or put on mascara. You wake up fresh every morning and get out of the house a lot quicker."
Brows are a fundamental part of one's face, and, when done right, can make all the difference.
"Microblading for the eyebrows has been a huge hit," said Hensel. "We can even help people who have no eyebrows achieve beautiful naturally looking eyebrows."
Whether you have alopecia or perhaps overplucked a time or two, this procedure of using colored pigment to create the appearance of full, perfectly shaped brows is quickly become a client favorite. Waterproof and smudge proof, this procedure lasts up to two years.
"One of the biggest compliments you can ever receive are friends and family telling you that you look rested or more youthful, and that is always our goal," said Hensel.
While many of these services can be done on a lunch break, the staff often encourages participants to truly celebrate. From ladies looking for a bonding experience to bachelorettes seeking an alternative to the bar scene, there's no limit on just who will walk through those doors to pump up their lashes or smooth away wrinkles.
"We add great appetizers and some drinks of choice and make it a fun night," said Hensel. "The coordinator receives free services."
Novices to these beauty treatments can rest assured that they are in good hands.
"The main misconception about Botox is that it makes you look frozen," said Hensel. "Our main goal is to enhance your natural beauty. It's all about prejuvenation, not rejuvenation."
To find out more, log on to www.charlestonmicroblading.net.