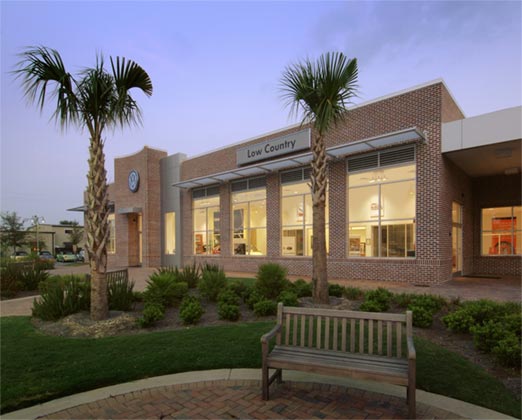 Shopping for a new car can be an exciting or stressful experience. Most people dread the frustration that accompanies a trip to a local auto dealer, in many cases because they don't want to deal with long wait times or lack of customer service and helpful information.
Fortunately for the residents of Mount Pleasant, a local dealership continues to strive to reach perfection in terms of treating its customers right. There's a reason the readers of Mount Pleasant Magazine chose Low Country Volkswagen as the best place to buy a car.
Located on Johnnie Dodds Boulevard in the heart of Mount Pleasant, Low Country Volkswagen is dedicated to providing all of their customers with a "peaceful car buying experience." Although their motto may just seem to be a clever play on words and the classic Volkswagen, Low Country Volkswagen actually delivers. German automobiles are notorious for their superb engineering, but most of them are also renowned for their extraordinary price. At Low Country Volkswagen, customers get the engineering without the over-the-top price.
According to General Manager David Zeigler, at Low County Volkswagen, the emphasis is on outstanding customer service and affordability, which is what really sets it apart from the competition. Operating from a modern and conveniently located dealership, the employees of Low Country Volkswagen are trained to excel in their respective departments. Highly reviewed and highly recommended, the sales team is knowledgeable about their product, and they truly believe in the quality of their cars.
The dedication to the needs of their customers, along with their top-notch German-manufactured inventory, gives the sales team the necessary tools to succeed. Low Country Volkswagen also has a highly trained and capable Service Department to ensure that each car is properly serviced. Trained in the Volkswagen factory, the service technicians at Low Country Volkswagen know their stuff and strive to ensure that maintenance and repairs are smooth processes for each person who buys a car there.
Low Country Volkswagen has taken advantage of 21st century technology, creating a helpful website that allows customers to shop from home, discover current specials and available models and even read the local dealer's interesting and entertaining blog, which updates everyone on what is going on in the world of vehicles. With such efficient and individualized services, it's no wonder Low Country Volkswagen was voted the best by Mount Pleasant Magazine readers.
Low Country Volkswagen was chosen as the best in Mount Pleasant, but that doesn't mean the dealership plans to stop striving for perfection. The staff understands the stress of car shopping and has dedicated themselves to making the process easy and enjoyable for all customers. Zeigler promised that he will not stop until there is a Volkswagen in every driveway of every house in Mount Pleasant.
If you are in the market for a new car, be sure to stop by Low Country Volkswagen, and remember to "live life low – it's a Low Country thing."
To learn more, visit www.lowcountryvw.com or call 843-881-8555.