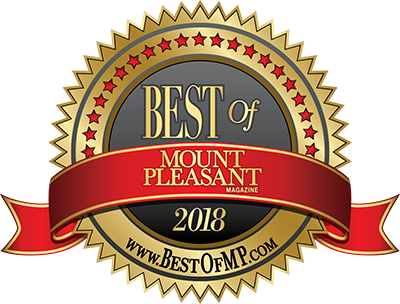 Since 1980, Loy Harn has brought style and sophistication to the Lowcountry with its unique collection of luxurious jewelry pieces. Today, his son, Jason Harn, continues the tradition through custom-designed jewelry, exceptional jewelry repair and excellent customer service.
"Customers don't feel like they are walking onto a sales floor when they visit Loy Harn Jewelers," said Keenan Harn. "Our clients feel like they are visiting our home. We always strive to give the customer exactly what they want, and that is why we have repeat customers that have come to us for nearly 40 years."
As a leading vendor of exquisite and classic treasures and new custom designs such as the Charleston Bridge, Loy Harn Jewelers has continued while others have not weathered the difficult jewelry market.
"We have changed with the environment," explained Harn. "It is a huge blessing to have so much support from our loyal customers. To those that voted for us as the best jeweler, we overwhelmingly say thank you. We are so honored and blessed to follow what Mr. Harn started."
As the oldest jewelry store in Mount Pleasant, Loy Harn Jewelers continues to operate as a full-service jewelry repair shop, custom jewelry manufacturer and fine jewelry retailer. Diamond and jewelry appraisals, high-grade watch repair and service, ear piercings and engraving are just a few of the additional services offered.
"For us, to keep going strong means so much," said Harn. "Word-of-mouth means so much to us. We stand by our work, and to receive the support from the community is amazing."
The passion for excellence and customer service continues to define the experience customers encounter at Loy Harn Jewelers.
Loy Harn Jewelers is located at 1485 North Highway 17 in Mount Pleasant. To learn more visit www.LoyHarn.com or call 843-881-0111.