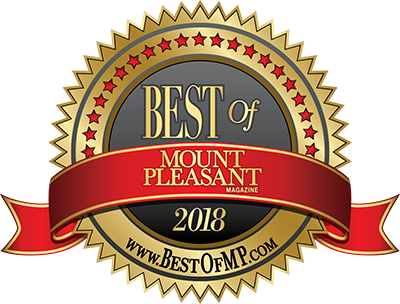 Ragamuffin Children's Boutique has been offering Mount Pleasant families high-quality children's clothing in the same location for the past 64 years. This year, Mount Pleasant Magazine readers named the longstanding store best children's clothing store for the third year in a row.
Current owner Windi McKeithan started working at the boutique 33 years ago and bought the business after just one year.
"I knew it was my calling," she said. "I loved being there every second of every day!"
The store has grown to encompass three side-by-side spaces. The children's boutique offers clothing for babies and toddlers, along with accessories, gifts and the ability to coordinate outfits for any special occasion. When you're looking for the perfect ensemble, stop in, and the staff will get your child outfitted from head to toe, tiny to teen. When your kids outgrow the offerings in this store, bring them to Radical Rags, designed with older children in mind.
"We have a whole store designated just for the kids between 7 and 16, boys and girls," said McKeithan. "They love it because they no longer have to shop over in the little kids' store."
The third shopping area is dedicated entirely to shoes and dance apparel for all ages.
"Our three stores provide a one-stop shopping experience," McKeithan explained. "Our amazing customer service associates, incredible selections and full-service shoe and dance store are what sets Ragamuffin Children's Boutique apart."
Not only do customers love the expansive collection and knowledgeable staff, they value the opportunity to examine the offerings firsthand.
"If people continue to buy everything online, there will be no more great boutiques to shop at," said McKeithan. "I love finding unique, special items that aren't in the big-box stores. Being able to touch, look at things, and try them on is so much more fun and personal."
To learn more, visit www.ragamuffinchildrensboutique.com or call 843-884-4814.