When Mount Pleasant Magazine publisher Bill Macchio called me in late January to tell me that he had two tickets for me to the biggest event of 2018, I thought: "Super Bowl! Fantastic!" –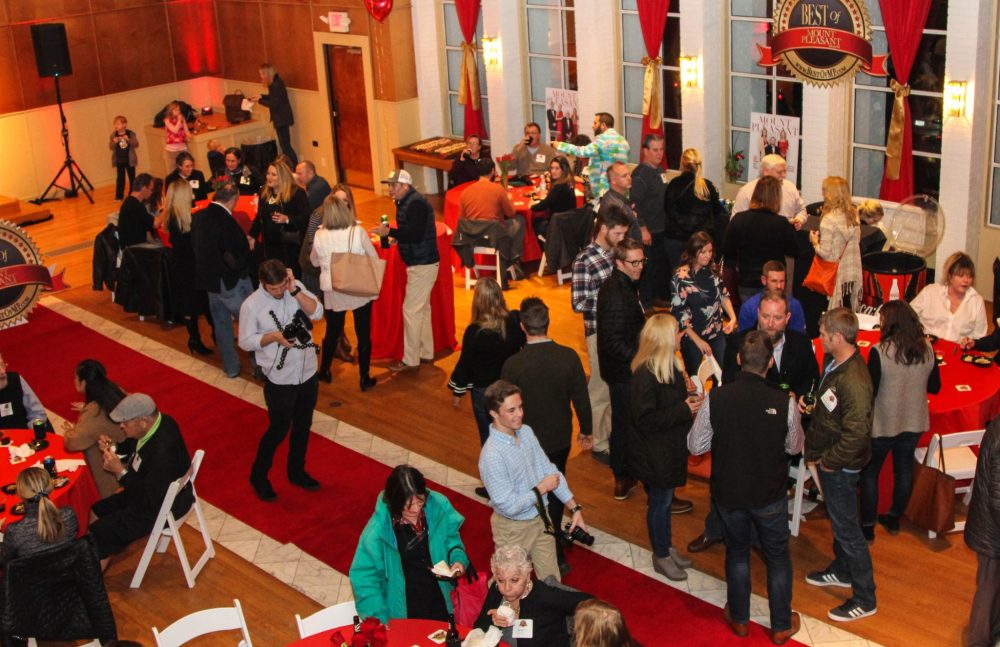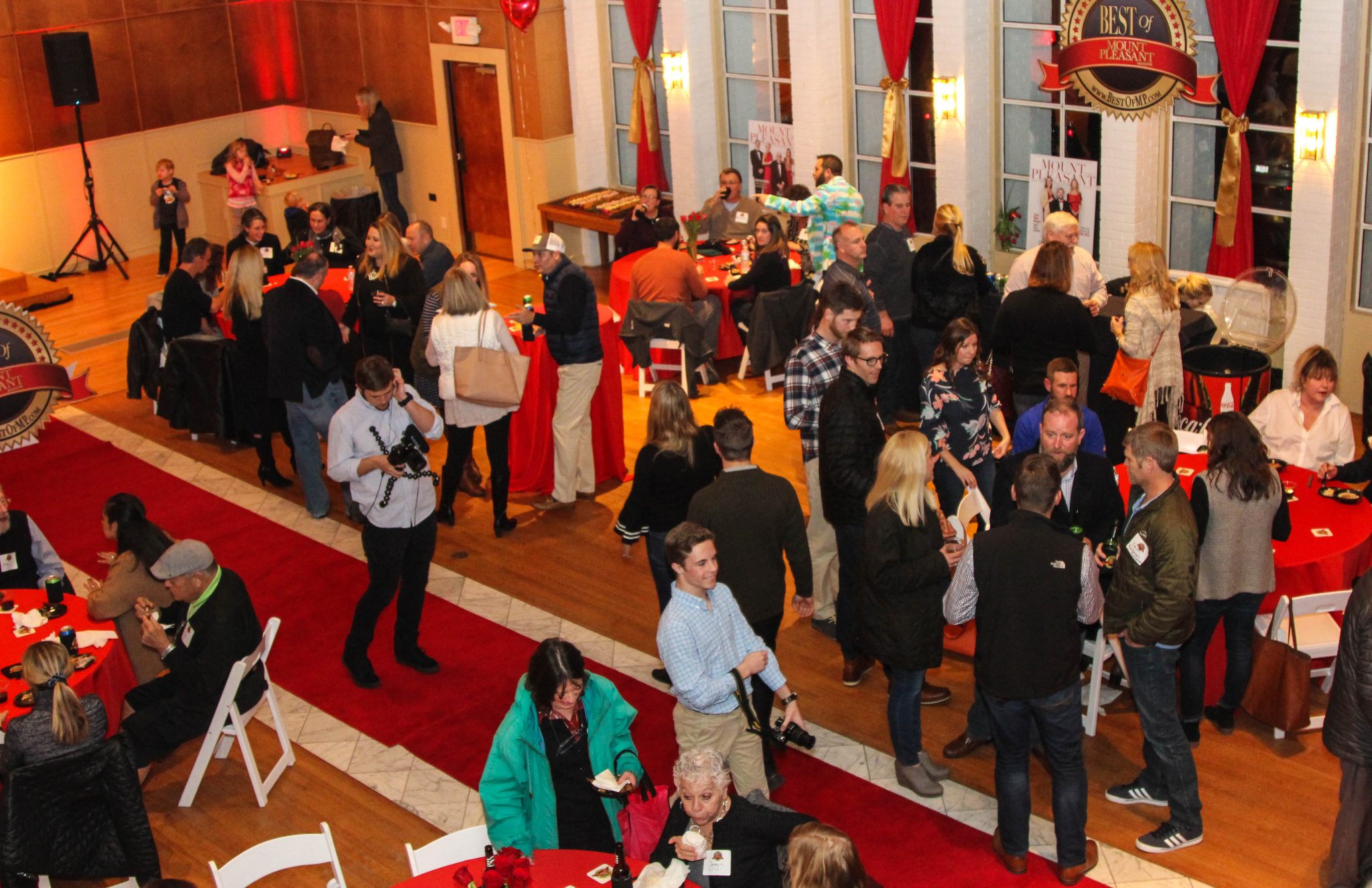 although the seats would probably be up high in the end zone.
Then he gave me the date, time and venue, and I realized that I wasn't going to have to pack my long johns and parka for a Minnesota winner. I was going to the third annual "Best of Mount Pleasant" party at the Sweetgrass Event Center right here on Highway 17.
As it turned out, the "Best of Mount Pleasant" bash honoring all of those local business and professional leaders chosen by the readers of Mount Pleasant Magazine as the leaders in their categories was a roaring success.
From the moment the doors opened until the last stragglers found their way to their cars, hundreds of winners, guests and East Cooper folks who just wanted to be in on the fun had a fantastic evening.
Hearty food, an appealing array of beverages, light snacks and a full-on oyster roast offered a cornucopia of sustenance. Attractions ranging from agile acrobats to a free photo booth to a crowd-pleasing DJ kept the evening's tempo at a soaring level as winners from a wide variety of businesses met up, often for the first time, exchanging both business cards and comments about how they felt to be among the chosen few.
One of those business people was Benjamin Toy of Nature Adventure Outfitters.
"It's a great night," he said. "Lots of entertainment. Plenty of terrific food. And we're meeting or reconnecting with so many wonderful people who have been voted by our local friends and neighbors as the 'best of the best' in Mount Pleasant."
Sarah Bodkin of The Vision Center at Seaside Farms felt that "this party is fabulous. I love the idea of a readers' choice for the best of Mount Pleasant."
With a knowing smile she added, "I'm one of the winners, so maybe I'm a little biased!"
Paige Kesler, director of community outreach for repeat winner Franke at Seaside, felt confident that "We'll continue to be a winner year after year because we offer the best assisted living. And we'll look forward every year to coming back to this wonderful party for the food, company and entertainment."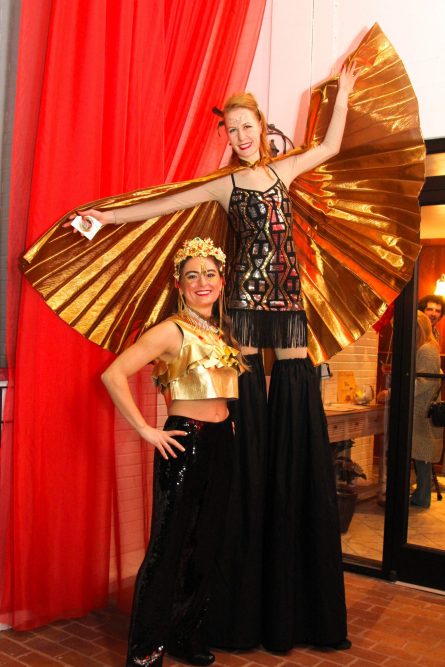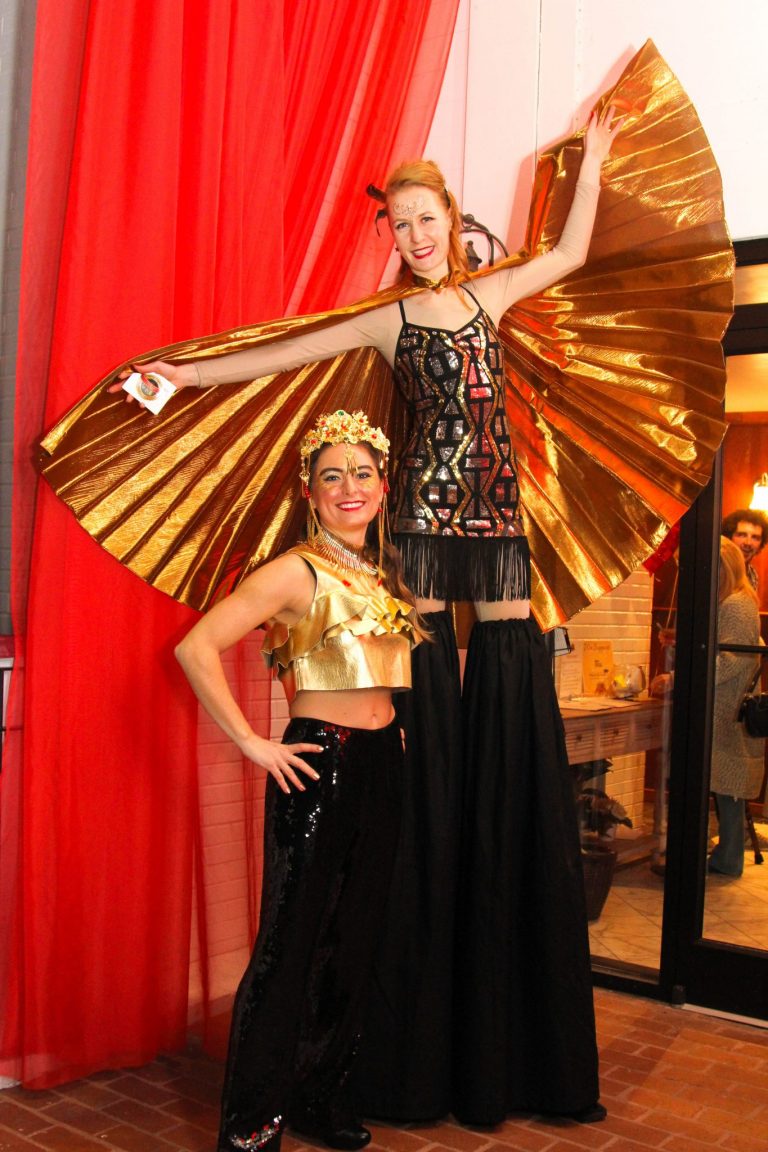 Divorce Coach Debbie Martinez, a relative newcomer to the Lowcountry, offered, "I really like the idea of a readers' poll, especially for someone like me who has been here for only a few years. It really helps me find the places to go to in Mount Pleasant for all my needs."
The winner in the hotly-contested Best Florist category, Christy Collins of CC Bloom, observed, "This 'Best Of party is great. It's a wonderful way to get information out to the public on a wide variety of businesses and give them exposure, which is what has happened to us. Our win was very humbling and a real surprise, so we're very grateful." (For readers musing over how her business got its interesting name, the "CC" references her initials and the full name, CC Bloom, is a call-out to a character in the popular Bette Midler motion picture, "Beaches."
Lowe's at Towne Centre was edged out by Royall Ace Hardware in the Best Hardware category. Nonetheless, Loss Prevention Manager Jeremiah Villavicencio was on hand to celebrate the occasion.
"I'm having a great time," he said, heading for the sumptuous array of dining selections provided by Top Shelf Catering. "This is a terrific event!"
Not all the party-goers were Best Of winners or even runners-up. A trio of enthusiastic women bellying up to the oyster bar were among those who had paid their own way at the door to be a part of the fun and support local charities including ECCO, My Sister's House, Habitat for Humanity and East Cooper Meals on Wheels. One of them, Esther Lapin, who lives in Charleston National, said "The price is right for a wonderful evening that also benefits so many worthy causes. Now would you mind moving aside so I can tackle some of those oysters?"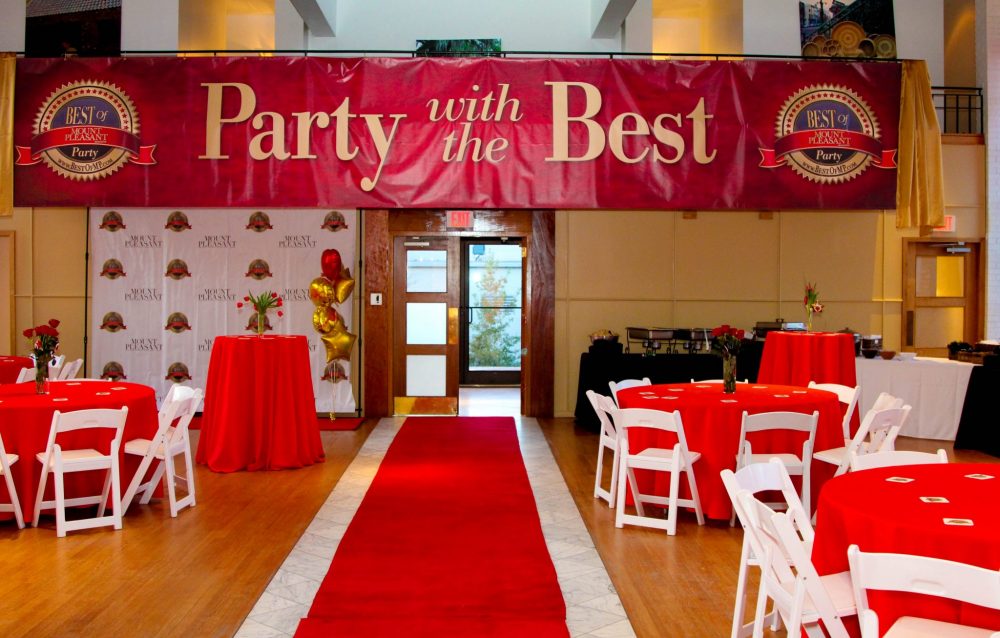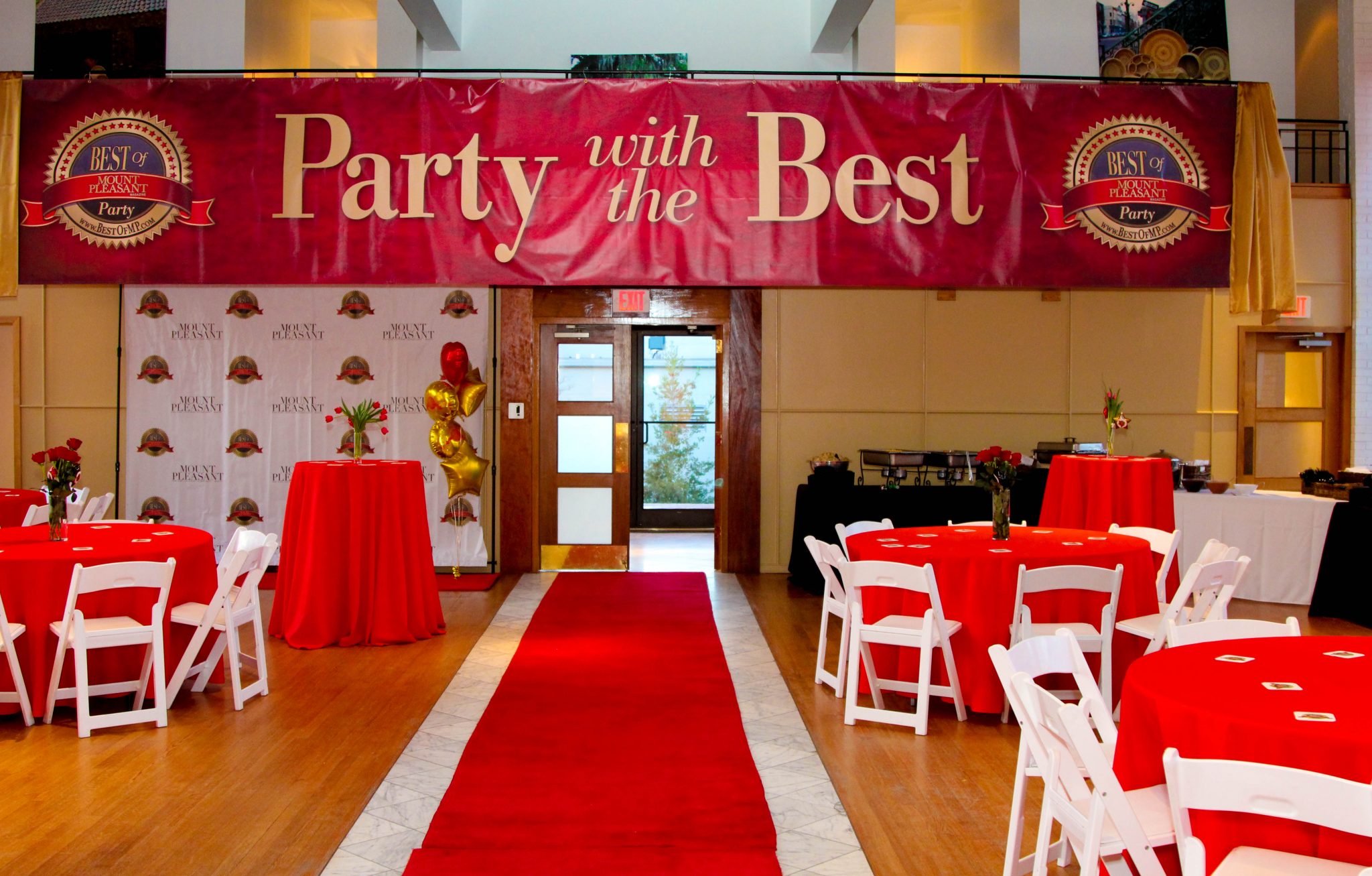 On the administrative side of the equation, Nicole Snowden, director, sales and operations for the Sweetgrass Event Center, called the night "Awesome. It was fun and playful and well-branded. People seemed to enjoy everything, especially the appetizers."
The only glitch from her perspective was that the crowd was so large that the center's parking area was filled to capacity. No problem – the overflow was simply directed to park at the nearby Hobby Lobby store.
Much of the evening's glitz and glamour was provided by Circus Building Entertainment, which enhanced the festive ambience with a gorgeous stilt walker who navigated the packed rooms with ease, plus a pair of acrobats who performed intricate stunts both on the ground and as aerialists on a "lollipop" pole on stage. When they weren't performing, the acrobats roamed the party with a large, portable LED "picture frame" featuring the eye-catching "Best of Mount Pleasant" logo as well as an oversized "artistic umbrella," also featuring the Best Of branding.
"Everything went great," said Clayton Woodson, with Circus Building Entertainment. "The communication, the set-up and the venue were all phenomenal. Clearly this wasn't a party where alcohol was the number one priority. The guests were on hand just to have a really good time while meeting their Mount Pleasant business peers."
The 2018 Best of Mount Pleasant Magazine celebration may not have been the Super Bowl, but it was without a doubt the "big event" Publisher Macchio promised.
By Bill Farley.
Photos by Rick Walo.