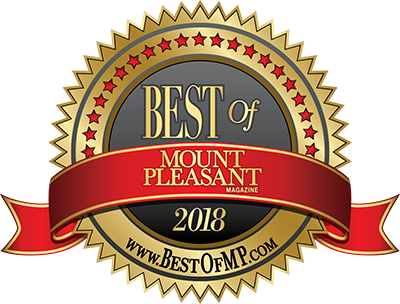 Somerby Mount Pleasant is known to the area East of the Cooper as a senior living community that is like no other. Of course the continuum of care to help navigate their residents through life's changes is a top priority, but, in order to be named one of the best in Mount Pleasant by the readers of Mount Pleasant Magazine, there had to be much more. And there is.
The amenities, for one, are top-notch. It's a gated community with 24-hour security, exercise stations along a paved path, chef-prepared meals, a library and computer center, a creative arts studio, heated pool, day spa, movie theater, game room and even a barbershop.
Ashley Proctor, director of sales and marketing at Somerby Mount Pleasant, said, "At Somerby, our mission is to positively impact the lives of our residents, their families and our associates each and every day. We are guided by high standards in order to create a positive experience for every resident. We strive to bring joy and smiles on the faces of our residents and to create meaningful experiences that surprise and delight."
Somerby Mount Pleasant can accommodate a wide range of seniors. From independent living and assisted living to memory and respite care, Somerby offers a variety of services that meet the needs of their diverse residents.
"Once you become a resident of Somerby, you can remain one even if your care needs change," Proctor explained. "Of course, just living here is fun for our seniors. Some of them have even described it as living on a cruise ship."
Whether you need a trusted medical staff to care for your loved one or if you're looking for a nice community that offers a variety of programs and activities, it's comforting to know that Somerby Mount Pleasant is considered among the best.
To learn more about Somerby Mount Pleasant, visit www.somerbyseniorliving.com.