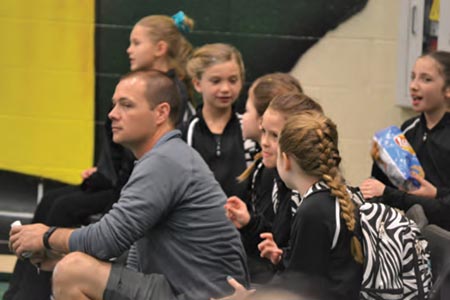 For more than 60 years, Tapio School of Dance and Gymnastics has strived to provide outstanding service and the finest training to the children of Mount Pleasant. This family-run business has been passed down through family members, with the current owners, Susan and Steve Breland, taking over the business from Susan's mother, Johanna Runey Tapio, in 1978.
With a stated mission to "be the best," Tapio has certainly achieved its goal, championing the title of best dance studio in Mount Pleasant several years in a row.
"We thank all of our loyal customers and our community for supporting Tapio School of Dance & Gymnastics. They are the ones who let us continue doing the job we love," said Susan Breland.
Parents East of the Cooper easily recognize the high-quality staff, many of whom are part of the Tapio family, and they are impressed with the multitude of skills and life lessons their children learn through the studio's programs.
Offering a variety of classes, from gymnastics and tumbling to jazz, tap, ballet and hip-hop, Tapio welcomes boys and girls preschool-age through teens. Not only do they focus on building students' skills and strength, but the faculty makes a concerted effort to teach kids self confidence and motivation. Students can sign up for weekly or after school programs or choose to challenge themselves and participate in dance and gymnastics at a competitive level.
From humble beginnings, the studio, opened by Johanna Runey Tapio, has continued to expand over the last six decades.
"From my mother's front porch on Sullivan's Island in 1956 to the many venues through the years that we've called home, the continued encouragement of our customers is so important," Breland said. "They tell all who live and move here where they took dance and gymnastics as a child, where they bring their children, grandchildren and great grandchildren."
Not only do generations of customers return to Tapio, but instructors become more than just employees – they're family. Beginning the third generation in the family business, Stevie, Callie and Jenna (three of the Breland's four children) began taking classes at age 2, and all are a major part of the school today.
The progression from student to instructor demonstrates the impact Tapio can have on the lives of their students, even inspiring them to pursue dance or gymnastics as a career. With this dedicated, talented staff that fosters such a welcoming environment, it's hard not to feel like you're part of the family, too.
"We will continue to be committed to our families and our town," said Breland. "Thank you for voting us best of the best!"
Tapio School of Dance & Gymnastics is located at 455 Long Point Road. To learn more, visit www.tapioschool.com or call 843-884-9579.