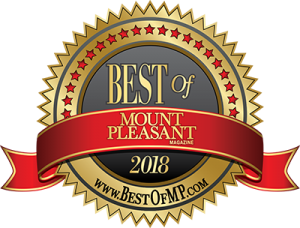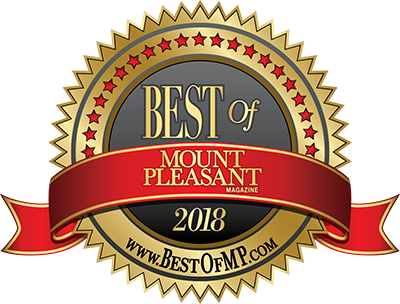 The basics of eye care involve two main aspects: prescriptions and eye health. The team at the Vision Center at Seaside Farms, led by Dr. Brad Bodkin, takes both very seriously by providing every patient with excellent care, experience and the newest technology. This approach has led Mount Pleasant Magazine readers to vote Dr. Bodkin as the best optometrist in Mount Pleasant.
"Our staff truly puts the patient first," said Dr. Bodkin. "We work extremely hard to make the patient feel at ease and find the right pair of glasses or sunglasses for their style and needs. Our office prides itself from top to bottom on creating an enjoyable patient experience."
A patient can benefit immediately from a new prescription by improved sight and clarity, and a thorough eye health assessment can diagnose deeper issues early on. Early intervention regarding eye health is much easier and successful for long-term vision care, and eye exams can detect signs of systemic diseases that a patient might not even be aware of, such as elevated cholesterol and diabetes.
The Vision Center at Seaside utilizes modern technology, including the 3D OCT (optical coherence tomographer), which provides a three-dimensional analysis of the individual layers of the retina at the back of the eye without needing to dilate the eye.
"Every patient of ours benefits from this technology, as it gives a faster, more accurate eye exam," explained Dr. Bodkin. "The new technology is especially beneficial for patients over the age of 40 because it can detect early signs of diseases much sooner than a traditional exam."
Because of its high level of customer service, the Vision Center at Seaside has been recognized by Mount Pleasant Magazine's readers five years in a row.
To learn more, visit www.SeasideVision.com or call 843-388-6200.