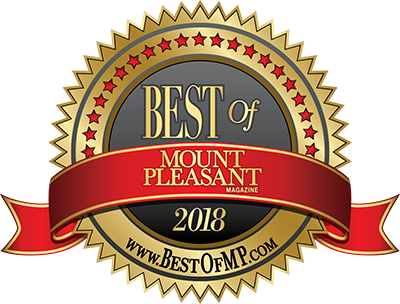 In December of 2013, Wando Family Dentistry opened on Morgans Point Road in Mount Pleasant. It was a leap of faith, indeed, for at the time the practice had a zero patient base.
"We've come a long way in four years and are grateful to our staff that has helped us provide exceptional service to build our practice," said Dr. Cason T. Hund. "And we are grateful for the loyal patients who entrust their dental health to us."
Dr. Hund earned a degree in Biological Sciences with a minor in Life Sciences from Clemson University and graduated from the Medical University of South Carolina College of Dental Medicine. He and his wife, Jessica, a resident physician in the Trident/MUSC Family Medicine Residency Program, live in Mount. Pleasant. The couple had their first child, a son, in August of this year.
Dr. Hund volunteers at East Cooper Community Outreach and with several other charitable efforts, including Our Lady of Mercy Free Clinic, Dental Access Days, Give Kids a Smile Day and Charleston Free Clinic.
"We ensure that our patients feel welcome, receive the best care and attention possible," Dr. Hund explained. "We want to thrive in all aspects of family dentistry, to be actively engaged in and give back to the communities we serve."
"We want to create a climate where employees enjoy their work, grow personally as well as professionally and foster superior performance. We also strive to build long-term relationships with our patients. We want them to feel at home as soon as they walk in the door and to leave smiling," he added.
Dr. Hund sees many new patients who have moved to Mount Pleasant and were recommended to him by their family members.
"I'm a local boy through and through, so we have patients from James Island to Summerville who've known me growing up," he said.
To learn more about Dr. Hund's practice, visit www.wandofamilydentistry.com or call 843-972-9700.