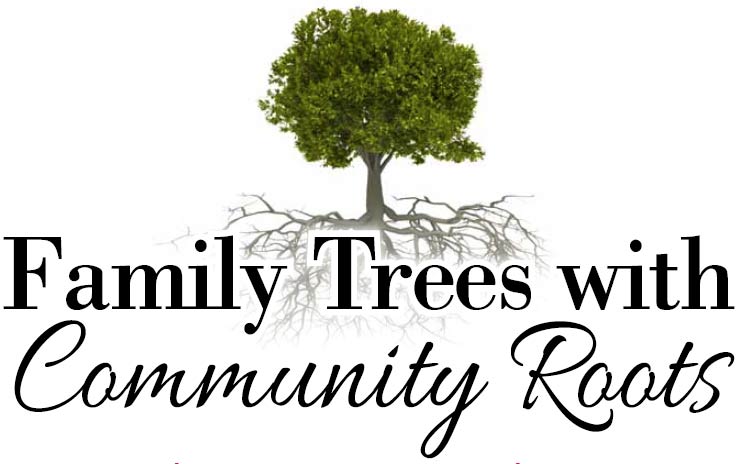 Doing business in Mount Pleasant today is entirely different than it was generations ago. I was privileged to spend some time gaining perspective from just a few local businesses whose families have met and conquered the challenges of growth and change.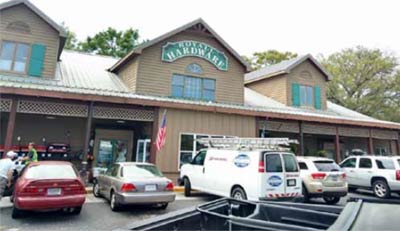 Royall Ace Hardware, a Mount Pleasant icon, opened its doors in 1968 where Coleman, Ben Sawyer and Chuck Dawley boulevards meet. Entering John Royall's new office, currently a work in progress, you imagine what the early days of the business were like. You will find an antique seed counter, from which seeds of many varieties were displayed and sold, that will become his desk. The office door is the front door of the original building, and the pot belly stove, which heated it, sits in the corner.
John and Julia Royall purchased Williard Hardware while Julia was also working at MUSC to "help pay the bills." In 1976, they moved to their current location, 883 Ben Sawyer Blvd., next to the original building.
While John is still very active in the business and Julia still assists with the extensive Lawn and Garden Department, their youngest of three children, William, is now the store manager.
"As the youngest child of two working parents, I spent a lot of time here by necessity while very young. I actually started earning a paycheck around middle school and grew up spending Saturdays here," he said.
All three of the children have worked in the store at times, but it quickly became evident that William had a natural aptitude for the business, spending several years working in the "fix-it" department.
"I realized at an early age that I got great satisfaction from using my hands to fix something for someone," he explained.
If you want to repair your grandfather's shovel or your mother's lamp rather than buying a new one, this is the place that wants to help you. That attitude and know-how transcends the generations and enhances their dedication to customer service. According to John, "If you offer quality products at fair and reasonable prices and have the best service, you can sell anything from horse manure to rockets."
Forty two years later, in a town that has exploded in population, they are still "proudly serving familiar and new faces." It is estimated that the Royall family and staff personally know 75 percent of the people who come through the store's doors on a typical day, whether they are serving individual customers or large contractors. In a time when competition cannot be ignored, they boast an inventory of over 65,000 individual items while, according to the U.S. Securities and Exchange Commission, the big-box retailers typically stock approximately 40,000 items. Managing to do that in a smaller space and still maintain an organized, small-town, local hardware store feel is just part of the magic at Royall Ace Hardware.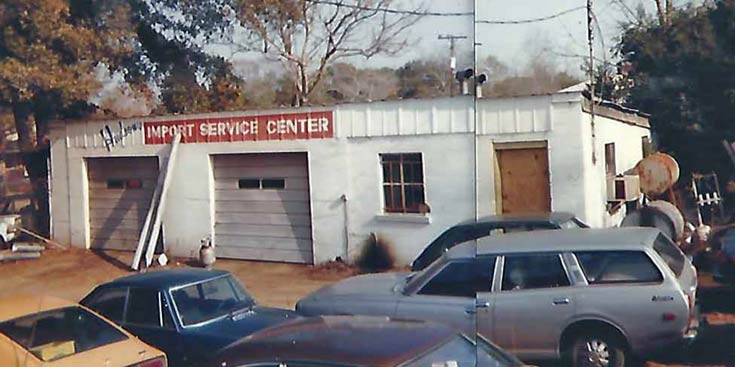 Across town at Hudson's Import Service, Cliff and Kim Hudson are realizing just how fast your children grow up. As the business celebrates its 40th anniversary, their business manager is mentoring their oldest child as her replacement, and their son has quickly become a topnotch ASE certified technician in the shop. Gains Hudson shares the same talent and passion for automobiles as his father and has been working in the business since 2012. Caitlin Hudson joined the team in 2017 and is currently working with longtime business manager Stephanie Shieder, preparing to take over that aspect of the business.
Over the last 40 years, the automotive repair industry has changed almost as much as the town of Mount Pleasant. In April 1978, Hudson's Import started a small business in a town of 12,000 residents in a lean-to-type structure off Coleman Boulevard. Cliff and his father, W. Ray Hudson, were dealing with vehicles equipped with carburetors, points and mechanical fuel pumps; on-board computers were still years away. Five years later, the rapidly growing business relocated to a larger location on Stuart Engals Boulevard and in 1986 built and moved to its current location at 1072 Johnnie Dodds Boulevard. Today's vehicles are equipped with technology beyond expectations, and the town has exceeded a population of 80,000, with one of the highest per capita income levels in South Carolina, which in turn has created a business environment never imagined in 1978.
Doing business in Mount Pleasant comes with a different perspective than it did 40 years ago, but the next generation is up for the challenge. Gains attended the Automotive Technology program at Trident Technical College, where Caitlin also earned her associate degree in Business Management. Their courses of study have prepared them for this generational progression.
Gains joined the business while still attending Trident Tech, and although Caitlin didn't consider the career field at first, she soon realized that there is a rapidly growing female presence in the industry. According to Catalyst Research, women currently represent approximately 25 percent of the automotive workforce in the United States. Having grown up in an automotive-centered household, she soon realized it was a great fit.
"To some, working with family may seem like a nightmare," she said. "For me, it is the complete opposite. I love working alongside my dad and brother. Working hard for something you don't care about is called stress. Working hard for something you love is called passion. The passion they possess day in and day out is unparalleled, and I just feel blessed to be here learning and contributing to my family's success."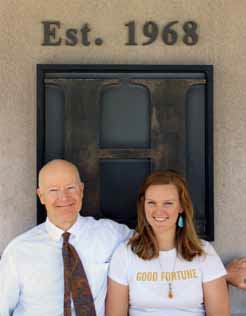 Next door to Hudson's Import is Havens Fine Framing, which is celebrating its 50th year in business. In 1968, Robert and Anne Havens opened a small frame-it-yourself shop in the back of their Baldwin piano and organ store in Columbia. Little did they know it would grow into a multifaceted art resource for so many in the Lowcountry, and their children and grandchildren would be at the helm.
Brent, the youngest of Robert and Anne's four children, and his wife, Nancy, brought the framing business to Mount Pleasant in 1980, in the Fairmont Shopping Center on what was then known as the Highway 17 Bypass. In 1986, they constructed a new facility next door, and, in 1993, they built and relocated Havens Fine Framing to its current location at 1070 Johnnie Dodds Boulevard. The business has evolved into the areas of consulting, framing, delivery, installation and lighting of artwork and mirrors for residential and commercial projects.
"We didn't necessarily set the sails for our children to take over the business but are certainly pleased with the way things have worked out," Brent proudly explained.
After graduating from the College of Charleston in 2012, his daughter, Bess, started in the business part-time and fell in love with it. Her appreciation of art along with her love of working with her hands made her quickly realize this was something she enjoyed.
"Each day is different. You never see the same project twice, and I love working with the clients and our great staff," said Bess, who has been managing the business since 2016.
Brent's son, Robert (Rob), recently joined the business and is working with his father in the areas of installation and consulting. He is enjoying learning the construction, engineering and technical aspects of installing and lighting large pieces of valuable art.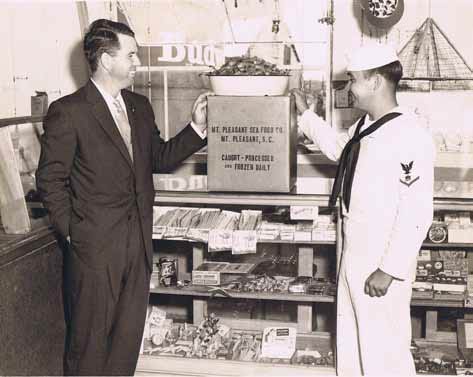 The same sense of third-generation family pride is evident when you walk into Mount Pleasant Seafood on Shem Creek and talk with Sarah Fitch: "I take pride in the family operation and what it took, at the time, for my grandfather to start this business and weather the storms over the years."
Upon returning from World War II in 1945, Walter D. Toler and his wife, Lillian, started Mount Pleasant Seafood with the help of Walter's father, Walter G. Toler. In those years, Shem Creek was nothing like it is today, and it took many hours, hard work and extreme dedication to build the business. In 1976, Rial and Margaret Toler Fitch took over and have continued the business with the help of many different family members over the years.
Sarah recalled spending time there even as a small child: "I grew up spending a lot of time at this store and many of my cousins have worked here over the years as well."
When her father would return home at the end of the day and was told he smelled like fish, he would rebut, "No, I smell like money!" That statement has affectionately become the family joke.
When Sarah took over the store in 2010, the culture of Shem Creek was different. The location continues to compound in popularity and has experienced extreme growth as well as an influx of Northern culture, which is a good thing, according to Sarah.
"As we maintain our motto of "fresh and local," we do our best to meet the seafood requests of our customers who are not originally from the South, which has expanded my knowledge of cultures in different areas of the country," she said.
The extensive variety of what is offered at Mount Pleasant Seafood is impressive. You will find fresh shrimp, whole fish, fish filets, crawfish, conch meat, three varieties of crab meat, octopus, squid and live lobsters, just to list a few selections. The different seasons deliver certain specialties. There is also an array of seasonings, sauces, recipes and ready to cook deviled crab to help even an inexperienced chef prepare a seafood delight.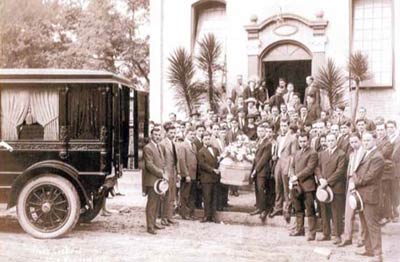 A successful business currently in its fifth generation of operation is likely to be a pillar in the community. Such is the case with Stuhr Funeral Home, now in its 153rd year of "celebrating Lowcountry lives." Vice President Catherine Stuhr recently shared the history of the business, which started in 1865. The first location was established by Patriarch Henry Dietrich Stuhr, German immigrant and cabinet maker, at 56 Wentworth St. in Charleston.
Catherine's great-great grandfather arrived in the United States around the end of the Civil War and began the business with John Bruning. At that time, it was common for cabinetmakers to build coffins. The partners' sign read, "Stuhr and Bruning, Cabinet Makers, Undertakers." These two gentlemen also designed and constructed the highly admired baptismal fount and prayer rail still in existence in St. Johannes Lutheran Church at the corner of Hassell and Anson streets. Bruning sold his interest in the business to Stuhr in 1894.
In the early 1900s, J. Henry Stuhr Jr., the eldest son, took over the business after the death of his father. Following his sudden death in 1922, the business was incorporated. J. Henry Stuhr, Inc. continued to thrive and was operated by John A. Stuhr until his death in 1936. Members of the following generation, J. Harry Stuhr and J. Albert Stuhr, relocated to a larger location on Calhoun Street in 1941 and opened a second location in 1956 off Dorchester Road in North Charleston.
W. Sanderson "Sandy" Stuhr, fourth generation, is still involved in the business, while his daughter, Catherine, her brothers, Sandy Stuhr Jr., Tim Stuhr and cousin Johnny Stuhr, are at the helm. There are currently five locations throughout the Lowcountry.
The Mathis Ferry Road location opened in 1995 and has seen the impact of the unprecedented growth of Mount Pleasant.
Catherine remembers: "Originally, our family knew and had some level of personal relationship with every family we served. When I was growing up, there was a telephone line in our home reserved for our parents, Sandy and Fonda Stuhr, in the event a family in the community needed to reach them after hours."
Today that is vastly different, yet she enjoys the new relationships and working to stay relevant while adapting to changes in our society from the influx of different cultures, norms and traditions.
One of the biggest challenges they have faced in Mount Pleasant has been orchestrating funeral processions through ever-increasing traffic. Catherine's gratitude to the town of Mount Pleasant was evident when she stated, "We are very blessed with the service we receive from our local law enforcement. Their response and diligence providing service in this area demonstrates our town's commitment to the safety of our community."
Local businesses such as the ones featured here are a big part of what makes Mount Pleasant special. The town of Mount Pleasant's Town Proud Program helps residents, visitors and business owners identify businesses that are rooted here and make our coastal community unique. Check out https://experiencemountpleasant.com/work/ programs.
By Stephanie Shieder