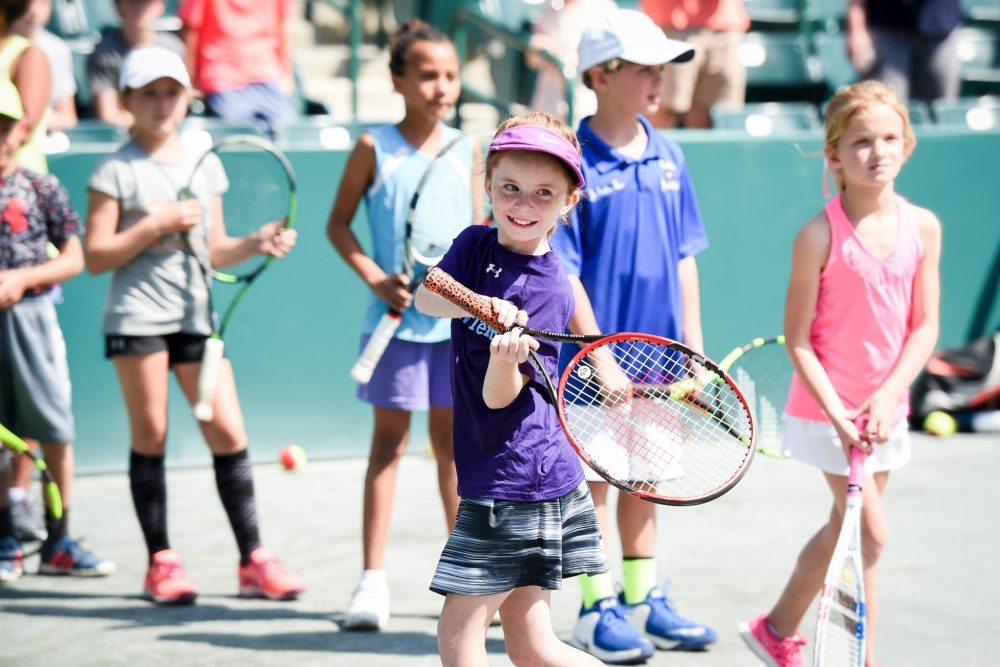 Since 1973, South Carolina's Lowcountry has welcomed players from the Women's Tennis Association once a year for the annual Volvo Car Open, North America's largest women-only tennis tournament. Attracting nearly 100,000 spectators and more than 100 talented players, this acclaimed series will kick off on March 31 and run through April 8, with a special gala scheduled for April 2 to benefit the South Carolina Junior Tennis Foundation.
With the support of the Family Circle Tennis Center, the SCJTF was founded in January 2017 by Jeff Wilson, a former professional tennis coach who spent 27 years traveling the world with players.
"The SCJTF is the beginning of a lifelong dream," said Wilson. "There are a lot of young players who show great potential but don't end up with all the opportunities other kids have to reach the collegiate and professional levels."
The foundation runs two separate programs – the State Initiative and the Lowcountry Initiative. Since the SCJTF was founded a year ago, the statewide program has continued to grow and is already in place in Lexington, Columbia, Florence, Myrtle Beach, Belton, Charleston, Aiken and Greenville. This leg of the foundation collaborates with high school coaches and players to get them involved in their communities.
"It's designed to help young athletes gain real-world business experience," Wilson explained. "They're responsible for planning, delivering and executing fundraisers, and all proceeds stay in their local communities to be distributed however they choose."
Intended to have a deeper impact on individual players, the Lowcountry Initiative is dedicated to identifying passionate, committed young people who show a great deal of potential but may lack the financial backing to launch a tennis career.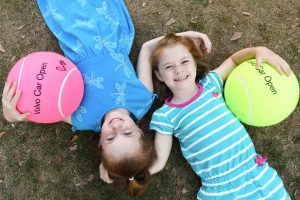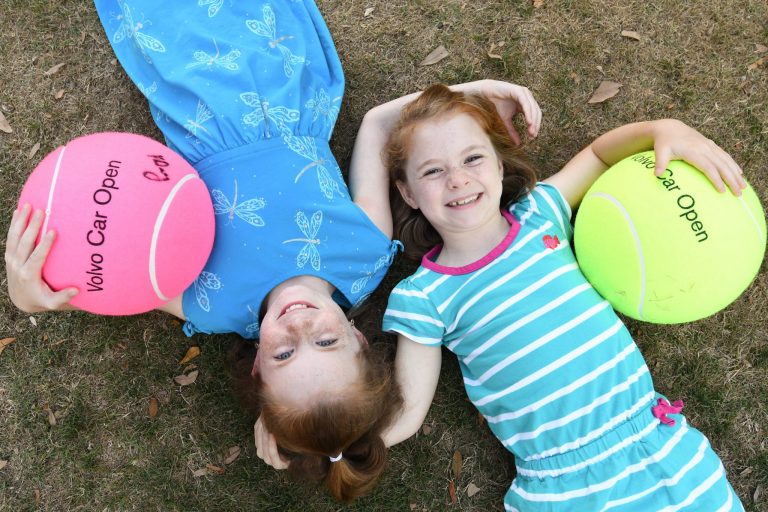 "Tennis is expensive," said Wilson. "As a junior tennis player in South Carolina, you're required to travel great distances to compete in mandatory tournaments. Think of the cost associated with a six-day, out-of-state-trip, whether you're flying or driving, plus the cost of a hotel, food and tournament entry fees. Outside of travel, you have to pay for lessons, coaching, programs and equipment. It adds up."
Wilson, along with vice presidents Meg Farrelly and Rob Eppelsheimer, wants to eradicate the issue by sponsoring talented players for camps, training, coaching and other opportunities to develop their skills, enabling them to play at the next level, whether collegiate or professional. Shelby Rogers, a well-known pro tennis player and native Charlestonian, is familiar with the challenges of starting a tennis career.
"My family had to take a lot of time out of their own lives to support me, and I'm grateful for that," she said. "I can remember being in juniors, and we would drive all over – Alabama, Florida, Tennessee, Virginia – because it was cheaper than flying. It definitely takes a toll on everyone, but they supported me then and continue to today."
SCJTF hopes to recreate Rogers' own path to success for others. Starting at just 4 years old, Rogers fell in love with the sport and worked tirelessly with the help of friends, family, coaches and other athletes to create a career for herself. At age 17, she won a wild card into the qualifying round of the Volvo Car Open, then called the Family Circle Cup, and relocated to Florida after high school to pursue a full-time career. Now Rogers will be honored during this year's Volvo Car Open gala with the "Player Who Makes A Difference" award.
"I'm super humbled to be considered," she said. "One of the biggest reasons why I play tennis is to inspire others and be able to use my platform to give back, helping kids get excited about the sport and keeping their dreams of playing alive."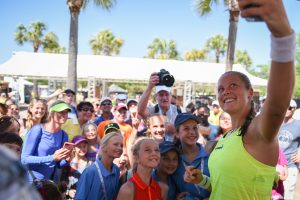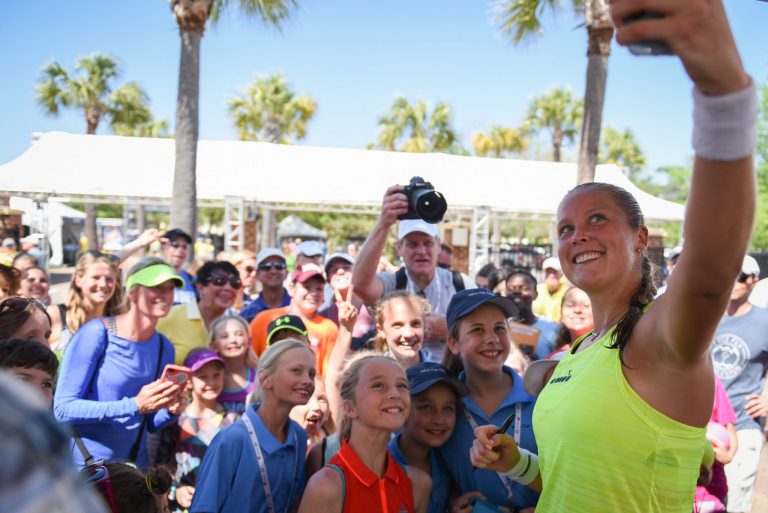 All proceeds from the gala help the SCJTF jump-start the Lowcountry Initiative.
"We're looking to work with other coaches in the community to understand young talent – who's out there, who needs help," said Wilson. "We've got some people in mind but just need revenue so that we can allocate funds and run a sustainable program."
He hopes to use the event as a platform to tell the foundation's story, spread the word about its mission and encourage people to get involved.
"I think it's a great initiative and a lot of kids can benefit from it," Rogers said. "Hopefully, it'll raise awareness in South Carolina and for junior players across the country. Maybe other states can start running a similar program and further grow the sport of tennis."
To learn more about the South Carolina Junior Tennis Foundation, visit https://www.scjtf.org/. To obtain tickets and information about the 2018 Volvo Car Open, visit http://www.volvocaropen.com/.
By Samantha Connors.
Photos provided.