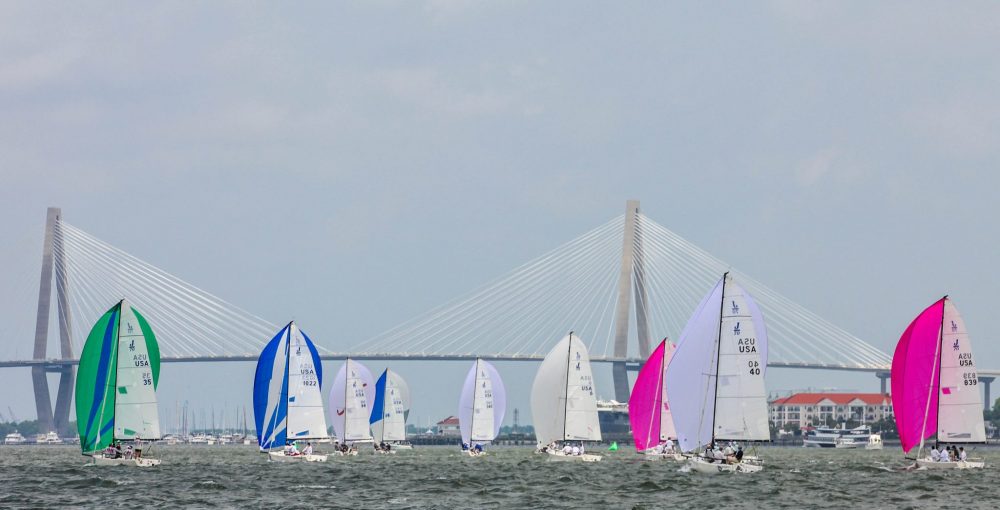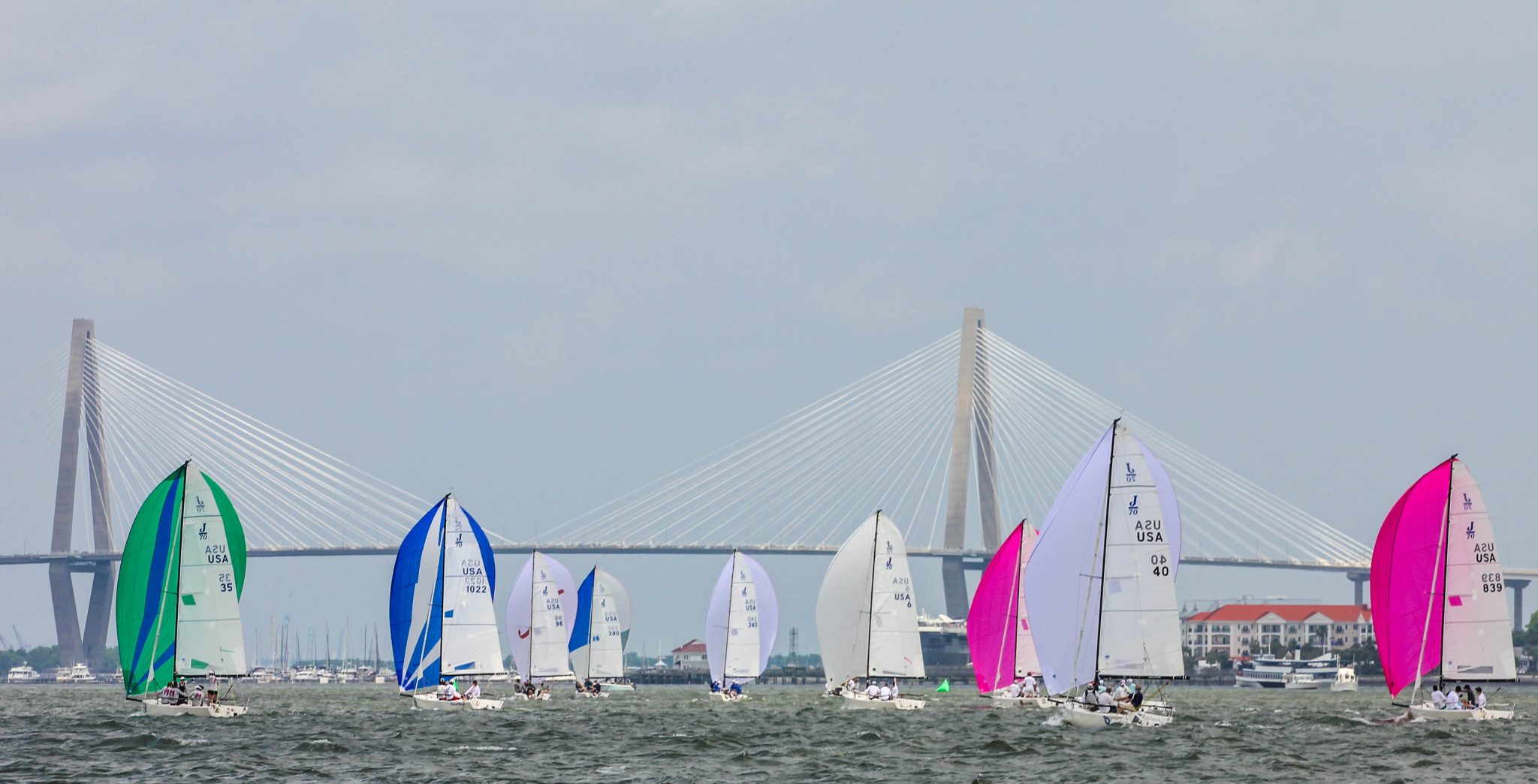 Sailing competitors and enthusiasts from 26 states and over a dozen foreign countries will assemble in April in the Charleston area for the largest keelboat regatta in the Americas: the 2018 Sperry Charleston Race Week.
I caught up with Event Director Randy Draftz on his way to Florida for a meeting of the U.S. Sailing Leadership Forum. A lifelong sailor and ambassador of the sport, he has made his living in and around sailing. According to Draftz, the three days of racing will include six different courses: four inshore and two offshore, including 18 classes of of boats varying in size to more than 80 feet in length.
Draftz said most regattas offer only three courses, setting Charleston apart from the rest of the sailing world. In addition to the highly competitive and well-trained professional sailors and crews from across the globe, Draftz pointed out that there will be a Pursuit Class comprised of cruisers and casual racers. Those racers will start staggered throughout each race day, based upon their reported handicap times.
The three day event, April 12 through 15, will bring in more than 2,500 attendees and 300 boats, along with an economic impact of over $5 million to the local economy. According to Draftz, the hotel sector alone will benefit to the tune of an estimated $3 million. Over the last 22 years, the event has grown and attracted support from companies such as title sponsor Sperry, which sponosors only one regatta: Charleston Race Week.
Why Charleston? What makes the Holy City the venue of choice for such an elite sailing event, which attracts the best and most seasoned fleet of sailors and supporters? There is no one specific reason but, instead a combination of issues: year-round winds suitable for competitive racing; the vision and support of Race Week's leadership; the partnership of like-minded sailing and race enthusiasts and professionals collaborating over the last 22 years; the charm and beauty of the Lowcountry and its amenities; and the support of local municipal governments. All this has made the Charleston area an ideal destination for this event.
For more information about Sperry Charleston Race Week 2018, visit www.charlestonraceweek.com.
By Michael M. Cochran.
Photo by Rick Walo.