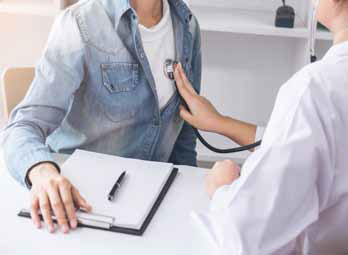 Better Life Carolinas Age Management Wellness Center is firmly rooted in the Chinese medical classic philosophy of ling shu.
Ling shu – the spiritual pivot – dates back more than two millennia. At its core is the belief that the superior physician treats that which is not yet ill. The inferior physician treats that which is already ill.
"Unfortunately, our modern medical system is based on treating illness once it occurs, rather than focusing on prevention," said Dr. H. Merrill Matschke of the Mount Pleasant practice. "Despite living in a time of rapidly expanding scientific and medical knowledge, we continue to experience an explosion in the rates of chronic medical conditions that sap our ability to enjoy productive years of life."
Dr. Matschke pointed to studies that show that life span in the United States has decreased for the past two years, something not seen since the early 1960s. Rates of obesity, diabetes and degenerative neurologic conditions such as Alzheimer's and dementia are "snowballing," even in this era of world-class patient care, academic inquiry and innovative research.
Fortunately, he said, there is an alternative to our "failing sick-care model of medicine" – practicing preventive medicine.
"At Better Life Carolinas we strive to prevent disease and promote wellness. Our approach, developed by practice owner Dr. Mickey Barber, is unlike anything you will find in today's traditional failing system."
Better Life Carolinas focuses on the "three pillars of health."
"This always begins with a thorough evaluation of nutrition, something entirely absent in our country's current sick-care model," said Dr. Matschke. "Next, a dedicated review of fitness and lifestyle behaviors is central to achieving optimal health. Third, an extensive review of one's unique biochemical makeup is essential to realizing the wellness-promoting benefits of proper nutrition, exercise and lifestyle behaviors. These three areas represent the core of our approach to healthy aging."
Dr. Matschke said the three-pillar approach maximizes a person's productive years of life, adding that optimal prevention leads to improvements in energy, mobility, mood and memory and reduced risk of chronic medical diseases.
Dr. Matschke said his practice's Precision Health program creates a unique path for each client.
"The initial consultation of five hours allows us to determine the client's specific challenges and needs to achieve his or her best life. By diving deep into the three central themes of nutrition, we are capable of constructing the best path to optimal wellness for each individual."
He said by definition, each client is unique, pointing out that the team of experts at Better Life Age Management Center custom designs a program for each patient.
"Sadly we live in a time when our modern medical system doesn't allow for the existence of the superior physician, as defined by the ancient Chinese texts," he said. "Primary care visits averaging 10 to 15 minutes are grossly inadequate to address the essential concepts of prevention. As a result, we are suffering from expanding epidemics of obesity, diabetes and chronic medical disease."
"We at Better Life Carolinas strive to re-create the concept of the 'superior' provider," he concluded. "We have created an environment in which the focus on health and wellness is not only possible but embraced."
Better Life Carolinas Age Management Wellness Center is located at 260-A West Coleman Blvd. in Mount Pleasant. To learn more, visit www.betterlifecarolinas.com or call 843-577-8484.
By John Torsiello