Mohs Micrographic Surgery: A Successful and Cost-effective Treatment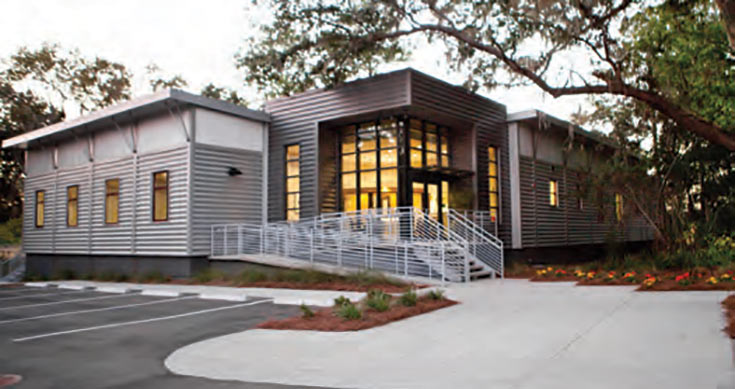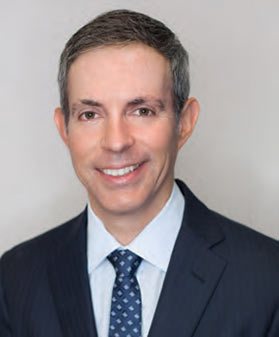 Being told you have skin cancer can be truly terrifying. Reaching epidemic proportions in the United States, it is now the most common form of cancer doctors diagnose and treat. The good news is that skin cancer is not a death sentence and has one of the highest cure rates. With significant improvements in early detection, advancements in treatment and specialized care, people are seeing a much better prognosis.
"The goal of Mohs surgery is to remove the entire cancer with the least amount of healthy tissue"
Dermatology & Laser Center of Charleston is at the forefront of treating patients who are dealing with this malady. Using a highly precise procedure called Mohs micrographic surgery, Dr. Todd Schlesinger and Dr. Brandon Coakley are providing a service with an impressive cure rate of 99 percent.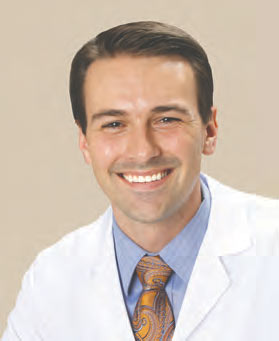 As founder and medical director of DLCC, Dr. Schlesinger opened the practice in July 2005. A board-certified and cosmetic dermatologist, he has extensive experience performing Mohs surgery and post-Mohs reconstruction.
The procedure has become the most precise, tissue-sparing method for the treatment of basal cell and squamous cell carcinomas, the most common cancers in the United States.
"The goal of Mohs surgery is to remove the entire cancer with the least amount of healthy tissue," Dr. Schlesinger said.
Though more modernized today, Mohs is a technique that has been around for decades.
"It was actually discovered by a medical student at the University of Wisconsin in 1938," Dr. Schlesinger explained. "It's considered the gold standard when treating invasive skin cancer. And while there are many dermatologists, there are not that many that are fellowship-trained as we are."
In addition to removing smaller amounts of normal tissue, the main difference between Mohs and a regular excision is that the surgeon carries the process from start to finish, adding a layer of precision not possible with other methods.
"We not only remove the cancer, but we also examine the tissue in real time and close the resulting defect to preserve the function as well as the cosmetic appearance," Dr. Schlesinger added.
Dr. Coakley, a board-certified expert in surgical and cosmetic dermatology, joined the DLCC team in August 2017 and is also fellowship-trained in Mohs surgery.
"Some skin cancers appear small on the surface of the skin but actually enlarge as they go deeper," Dr. Coakley said. "Tumors have roots just like a tree, and this procedure allows us to examine 100 percent of the tissue edge to ensure that those roots are completely removed."
Because Mohs surgery involves a systematic microscopic search that traces skin cancer, "it offers the highest chance for cure while sparing the surrounding normal tissues," Dr. Coakley explained.
Studies performed around the world have repeatedly demonstrated that Mohs surgery has a 99-percent, five-year cure rate for new skin cancers and a 95-percent rate for recurrent cancers.
"When we remove the cancer, we immediately check it in our on-site lab. Then we go back, if necessary, take a little more only where needed and check it again," Dr. Coakley said. "That way, we don't take too much. Other surgeons without Mohs training have to guess about the breadth and depth of tumor roots, so they end up removing additional healthy skin and therefore making bigger scars. Because we have the results in real time, we can remove tumors and leave smaller scars. Having a doctor who is both the surgeon and the microscopic pathologist makes a real difference."
With an alarming rise in skin cancer over the last 20 years, one in five Americans will develop a basal or squamous cell carcinoma in their lifetime and one in 75 will develop a melanoma. Though 1 million people a year will develop a new skin cancer, Mohs surgery offers a highly successful and more cost-effective treatment.
"Mohs is safer, leaves a smaller scar, has a higher cure rate and costs a third less than the traditional approach in a hospital or surgical center," Dr. Coakley added.
For more information on Mohs surgery or other medical and cosmetic services offered by Dermatology & Laser Center of Charleston, visit www.dermandlaser.com.