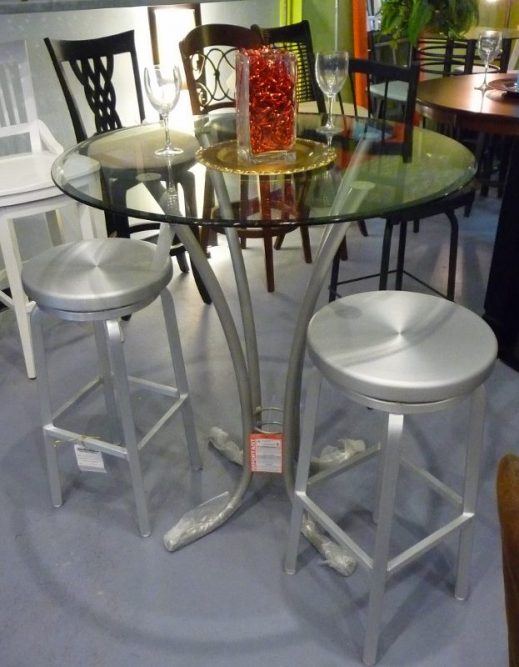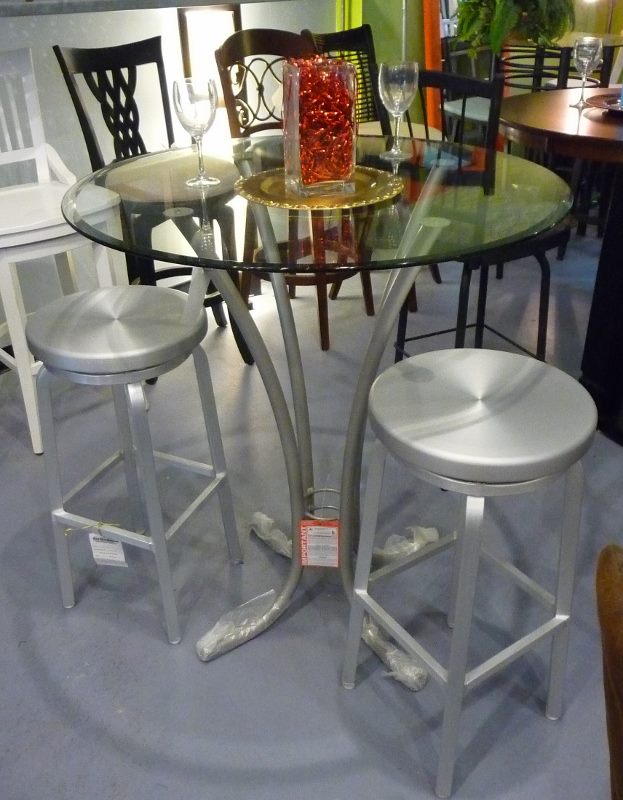 Service matters – to you; to me; to everyone.
But no one cares more about customer service than Lisa Carrels, or few places more than For The House "The Barstool Shop," Mount Pleasant's answer to the needs of Lowcountry homeowners, designers and businesses decorating new spaces or just looking for a change to freshen up an existing area.
A fixture on the local home, business and public space furnishing scene since 1997, For The House "The Barstool Shop" is literally a one-stop shop, offering the largest and most unique selection of counter stools, bar stools, vanity and dining sets, and counter, pub and pedestal tables in the Charleston area.
"Variety is our specialty and great service is our promise," said Carrels, owner and operator of "The Barstool Shop," noting that she offers more than 150 functional and fashionable seating and table styles – plus miscellaneous furnishing accessories such as ottomans and benches.
"The Barstool Shop" takes variety seriously, offering high-quality seating options in wood, chrome and metal finishes in multiple dimensions and in contemporary and traditional styles, as well as a wide selection of tables in different sizes, heights and shapes, with wood or glass tops, both clear and colored.
"Our selection of stools and tables has something for everyone," Carrels said.
Unsure if contemporary or traditional furniture is the right look for you? Then perhaps transitional pieces, a marriage of traditional and contemporary styles, finishes, materials and fabrics, are the best option. If so, "The Barstool Shop" has you covered.
Need a special height or width? "The Barstool Shop" can help there also, offering hard-to-find 34-inch to 36-inch stools, along with the standard 24-inch and 30-inch sizes, in addition to stools designed for industrial use.
Looking for something offbeat? "The Barstool Shop" can provide interchangeable patterns and textures to create endless variety.
"Custom ordering is our specialty," Carrels added. "You can choose your style, finish color, fabric and height, and our Decor Department is always available to help customize your look."
This is all just part of "The Barstool Shop" commitment to providing excellent service, which Carrels takes seriously, especially given the growth in online purchasing and its impact on brick-and-mortar businesses. She especially expressed her appreciation for local residents who trade with local merchants instead of web shopping.
"Our staff understands the importance of a personal touch," Carrels said. "We pride ourselves on offering superior and personal service, something online vendors just can't match."
"We are very thorough when dealing with our customers, offering design help and ensuring that they are ordering the correct height stools, the exact number needed to fit into their space, as well as ensuring that if they want arms on their stools that the arms will properly go under the counter," she continued.
"We'll also gladly send you home with fabrics, finishes and stools to sample at your home, business or staging showrooms and even let customers 'borrow' stools or chairs if they need something to sit on until their order arrives," she said. "We're not happy until the customer is happy."
For the House "The Barstool Shop" is located at 921-A, Houston Northcutt Blvd. in the Patriots Plaza shopping center. To learn more, call 843-881-7073 or visit www.thebarstoolshop.com.
By Gray Bostick.