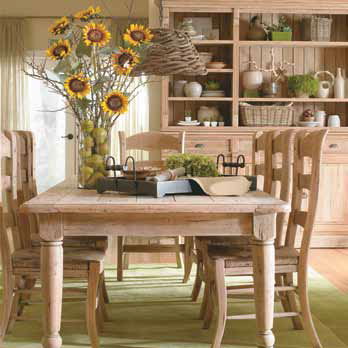 Upon entering Steven Shell Living, guests will be seduced by a world of bright color, bold texture, imaginative patterns and impeccable craftsmanship. The array of stellar creations found in its Coleman Boulevard showroom comes as no surprise once you hear the company's mantra of "Give the customers nothing, or give them everything."
It's clear that these purveyors of taste favor the latter. More is certainly more within this expanding shop bringing a bit of elegance, sophistication and an Old World feel stateside.
"I truly believe what sets our store apart from other area retailers is the ambience we have created," said store manager and Shell's son-in-law, Paul Tinkler. "Customers can come in knowing they can enjoy a relaxed shopping atmosphere and find just what they are looking for."
In 2013, Steven Shell, a London-born antique dealer, opened this Mount Pleasant location to provide Lowcountry residents with exceptionally unique décor they simply couldn't find elsewhere. Fusing modern freshness with hints of historic charm, Shell's eco-friendly designs borrow from different regions and eras, with the end result being one of delicious global flair.
Recruiting masters to execute his vision, Shell enlists Indonesian woodworkers to transform mahogany into grand vanities, cabinets, end tables and more. He cites notable literature and music as having a direct influence on his work. Like a page-turning novel or a song you can't help but hum, these designs prove unforgettable.
Glassware, terra-cotta ceramics, beaded chandeliers, linen drapes, prints depicting aqua coral and golden koi are among the treasures that can be found within. Whether you desire a classic Moroccan rug or one composed of Mongolian lamb fur, either is bound to make a statement.
"The ultimate experience we want customers to have when they walk through our doors is one that leaves them smiling," said Tinkler.
Understanding that everyone's home décor goals differ, Steven Shell Living provides more than 600 models of furniture pieces that can be stained, painted or reupholstered with a multitude of fabrics. Working one-onone with clients to create the piece of their dreams, these creatives will tweak and alter until complete satisfaction is reached.
Not only does Steven Shell Living carry items to make your home look good, it also provides a number of items sure to make you feel good. From candles available in soothing scents like sea lavender to handcrafted bath oil, the options are endless.
As if this mecca of style couldn't offer any more, renovations were recently completed, increasing the store space to 25,000 square feet. A grand opening, set for mid- May, will reveal a sleek orangery, bar and outdoor veranda section. Additionally, a designer's vignette will feature the work of a different interior designer monthly.
"We wanted to expand in order to provide the public with even more Steven Shell Living to explore and enjoy," said Tinkler. "Containers are arriving every week with new and exciting items we can't wait to share with our patrons."
No stranger to airport terminals and red-eye flights, Steven Shell continent-hops to stay engaged. His jetsetting has inspired "Steven's Attic," a collection of original art and other findings curated by the man himself. From a Balinese wooden mask to vintage Parisian sketches dating back to 1951, these one-of-a-kind treasures are up for grabs on the store's site.
For more information, log on to www.stevenshellliving.com, call 843-216-3900 or visit 640 Coleman Blvd. in Mount Pleasant.
By Kalene McCort