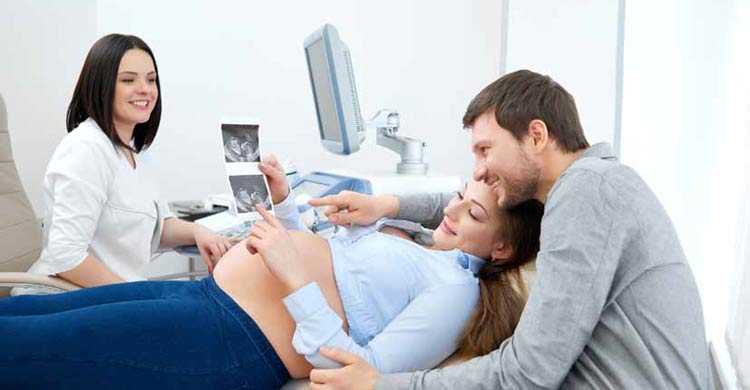 For some, the decision to start or expand their families is as simple as that – a decision. Yet for others, it's only the beginning of a long and often emotionally draining process. According to Dr. John Schnorr of Coastal Fertility Specialists, roughly 14 percent of all couples trying to conceive experience obstacles throughout the process.
Common Hurdles
While there are a number of reasons for issues with infertility, the most basic ones are an irregular menstrual cycle for women or an abnormally low sperm count for men. Additionally, the timing of when women are ovulating is often miscalculated, causing couples to miss their window of opportunity for conception. Thankfully in today's era of technology, there are easy- to-use and free apps that can help women to track their cycles so they know exactly when their fertile days will be.
Lifestyle always makes a difference, according to Dr. Schnorr, who suggested that the best things women can do in the initial stages of trying to conceive is to "maintain a well-balanced diet, have a healthy exercise routine, eliminate tobacco use and minimize caffeine and alcohol."
Beyond the quick fixes, however, it's important to note that infertility is defined as being unable to conceive after one full year of trying without success. That's when it's time to call your OB-GYN or an infertility specialist.
"If you're under 35, have regular menstrual cycles and there aren't any red flags, then we suggest waiting the full year. However, if you're over 35, it's worth making an appointment after six months of trying to get pregnant without success," Dr. Schnorr explained, noting how the difference in the age of female patients can change the parameters for seeking medical help.
"We start by testing to ensure that both the woman's hormone levels are normal and that her tubes aren't blocked. During the evaluation, we address any potential complications with the man by starting with a semen analysis. Most people don't realize that roughly 33 percent of fertility issues are directly related to the male. If after all the testing is done, everything seems normal for both partners, then it's considered 'unexplained infertility.'"
What Comes Next
Thankfully, there are a number of options for those facing most infertility issues, including polycystic ovary syndrome and endometriosis. Treatments include fertility medications to help regulate cycles and hormones, intrauterine insemination or in vitro fertilization.
Intrauterine insemination is the non-surgical process of placing sperm deeper inside the female's uterus to help increase the odds of fertilization. This is typically the first option couples try. Each treatment cycle takes one month, and, if that doesn't work, fertility specialists introduce IVF to the conversation.
"One attempt at IVF has a 60-percent success rate for women under the age of 35," said Dr. Schnorr.
In vitro fertilization is the process of introducing the egg and sperm outside of the body before transferring them a woman's uterus. While largely successful, the procedure does come with an expensive price tag; in fact, the national average is $12,000 per cycle. Fortunately, Dr. Schnorr said most health plans cover some portion of the expenses.
"Most patients we see have at least 40 percent to 50 percent coverage, and some employers even cover testing and treatments now."
The Emotional Toll
Speaking with women currently trying to conceive, it's a story that people usually don't associate with pregnancy and all of the joys that come with it. In a world of social media that seems to be bursting at the seams with pregnancy announcements and baby pictures, it's difficult for people not battling infertility to understand the struggle and emotional toll other couples face.
"A big part of me feels like I'm failing as a woman and letting down not only my husband but my whole family," said one local woman who preferred to remain anonymous.
She went on to explain that her two-year journey of trying to conceive has resulted in crushed excitement, countless doctor's appointments, more needles and medications than she cares to remember and many tears – and yet she has hope.
"I know this is only a stepping stone to the baby we will one day have. Every appointment and every negative pregnancy test result is just leading us to the day that we have our own family that we worked so hard to have," she said.
While her story is unique in her own way, it's reminiscent of others that I have spoken to about their struggles with infertility. While there are obvious disappointments along the way, the underlying theme from the couples in the trying-to-conceive community is one of unrelenting optimism and trust that their time will come.
And despite the fact that nearly 1 in 8 women trying to conceive experience complications, Dr. Schnorr is confident about how medical science is helping them overcome these hurdles.
"Of all the fields in medicine, fertility is one of the fastest growing," he pointed out. "There has been a significant increase in pregnancy rates in the last 10 to 15 years, and I think it's worth mentioning that despite those increases, the cost of treatments has increased very little. We have well-studied medications and, overall, the longterm success rate for getting pregnant is now greater than 95 percent."
By Krysta Chapman