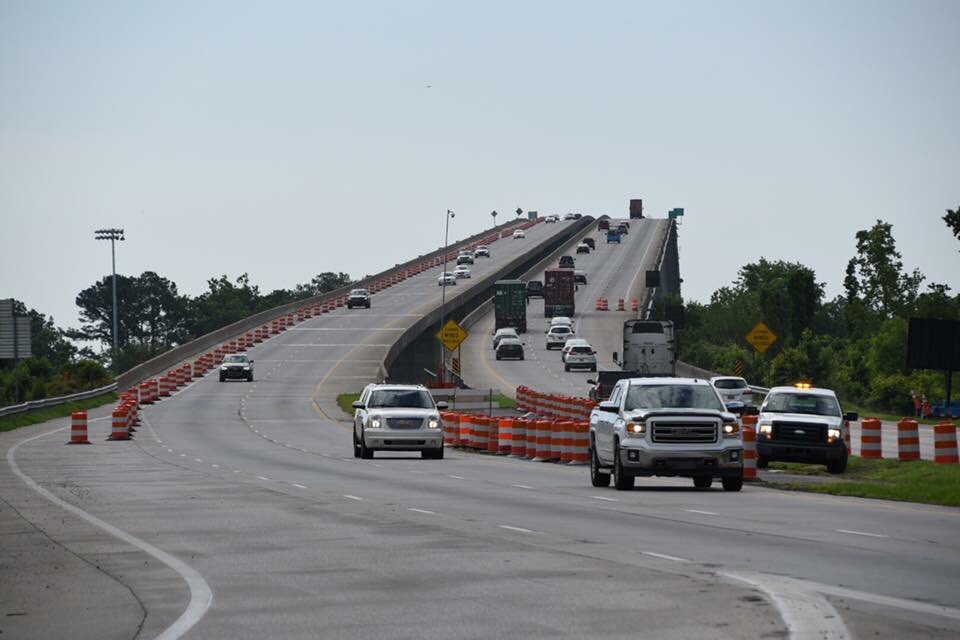 Making the Best of a Traffic Nightmare
When a broken support cable forced the state Department of Transportation to close the westbound lanes of the James B. Edwards Bridge over the Wando River on May 14, the most obvious result was increasingly slow and unpleasantly heavy traffic leaving, entering and traveling in Mount Pleasant.
Though cars and trucks were moving at an excruciatingly slow pace along Interstate 526, across the Ravenel Bridge and on Highway 41, Mount Pleasant officials were more concerned about two other issues: safety and the losses local businesses were taking. The town's response was to try to have as much fun as possible with a situation that rarely brings smiles to the face of drivers trying to get from point A to point B in a reasonable amount of time.
As part of Mount Pleasant's "Negate the Wait" campaign, Mayor Will Haynie and others appeared on local television and radio stations, as well as in videos on the town's website and Facebook page, encouraging people to pass the time they were spending in traffic by supporting local businesses.
"We wanted to do something to help our businesses while people were dealing with the wait," said Haynie. "It was a morale booster. We were having fun."
"If business gets behind, the effects of the bridge closing will be more far-reaching," he added
The westbound lanes of the bridge re-opened June 2, nine days sooner than originally estimated, after nearly two weeks of one-lane-each-way traffic on the eastbound side. Though the bridge handles more than 70,000 cars on a typical weekday, Haney pointed out that he would have been good with the fix taking longer if more time were necessary to make sure it was safe to cross.
"We wanted the state and the federal government to assure us and our citizens of the trustworthiness of that bridge," Haynie said. "Public safety comes first. Convenience comes second."
Haynie said the DOT would reimburse the town for all its expenses while the bridge was closed and partially open, probably somewhere between $180,000 and $200,000. He pointed out that 72 officers from the Highway Patrol and other state agencies were on duty at the bridge 24 hours a day. He said most of them left after the westbound lanes were opened.
"A component of the state personnel stayed to make sure the transition back to normal flow went smoothly, but most have gone back to their regular duties," Haynie said June 4. "We kept an increased Mount Pleasant police presence at the bridge this morning just to make sure."
While parts of the bridge were shut down, four huge wreckers were parked near the road and ready to go in case an accident temporarily halted traffic. Haynie said the wreckers, large enough to pull a loaded container truck headed toward or away from the Ports Authority's Wando Welch Terminal in Mount Pleasant, cost the state $150 per hour each, for a total of $14,400 a day.
While state officers were taking care of the bridge, Mount Pleasant policemen were doing everything possible to keep traffic moving on Highway 17 and Coleman Boulevard by manipulating the stoplights.
"Mount Pleasant showed what a good team we have," Haynie commented.
By Brian Sherman