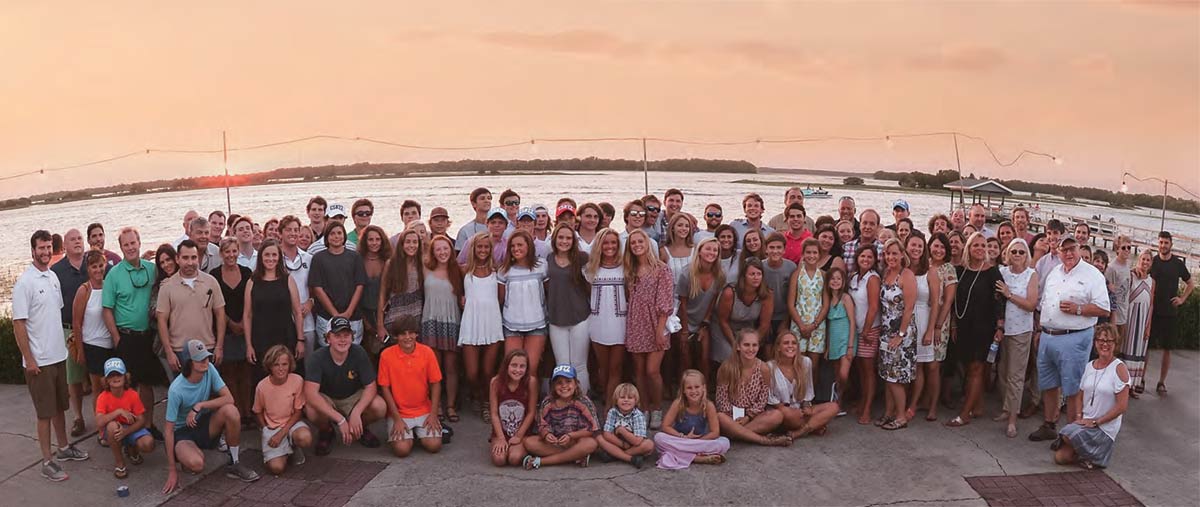 On the surface, losing a child to a drug overdose is no different than losing a child to a sudden accident or sickness. A parent's grief is undoubtedly just as deep and devastating. But beneath the surface, loss from addiction unfortunately comes with a horrible stigma. It often becomes a family secret that no one talks about and is quietly swept under the rug.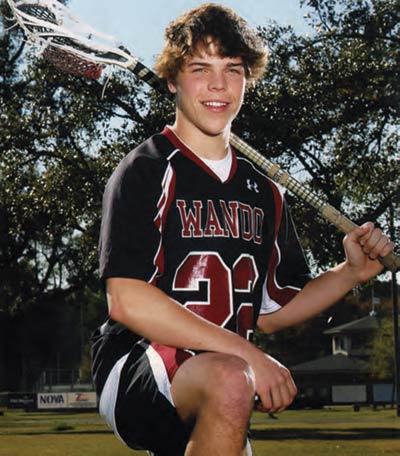 One Mount Pleasant mother and her family are talking about it, determined that people know their story and that it brings much-needed attention to the opioid and heroin crisis that has gripped Lowcountry communities.
Nanci Steadman Shipman, a longtime Mount Pleasant resident and 1992 Wando High School graduate, never would have imagined she would lose a child to addiction. In July 2016, her 19-year-old son, Creighton, a member of Wando's class of 2015, passed away from a heroin overdose, days after leaving a rehab facility in Georgia.
Reeling from grief and searching for a way to help others, she co-founded Wake Up Carolina, an organization with a mission to help end substance abuse and delineate a path to recovery for those battling addiction.
With no formal plan, the group developed as Shipman continued to meet and talk to others about her son.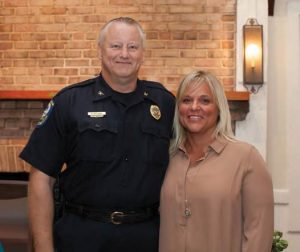 "Shortly after Creighton died, Jason Sandoval, resident agent in charge with the Drug Enforcement Agency Charleston office, wanted me to share my story," she said. "I spoke to a group of Lowcountry chaplains, law enforcement, local and federal officials, and, from that, my kids and I felt that telling Creighton's story was the right thing to do."
Creighton's story mirrors millions of others across the country. It started the way many addictions do – with prescribed medication.
During his freshman year at Wando, Creighton, a star athlete, was badly injured while playing in a lacrosse tournament. Initially misdiagnosed by an orthopedist and in constant pain, it was discovered he had a Brodie abscess, a rare condition in which an infection eats away at the bone. Rushed into emergency surgery, he spent time in the hospital and was prescribed opioid painkillers.
"The light was turned on when he took that first pill," Shipman said. "He had been in terrible pain and the medicine made him feel good. He later told me it was his first 'high.'"
In November 2015, Creighton tried heroin.
Shipman knew something was different when he came home for the summer after his freshman year at college but had no idea of the struggle consuming him. Realizing he couldn't fight this battle alone, Creighton admitted to his mom he needed help, and she immediately set out to find treatment.
"He said he wanted his family and life back," she recalled.
After completing the first part of a rehab program, Creighton was released, succumbing to his addiction only days later. Shipman has now made it her mission to pick up the torch for her son, informing as many people as possible about substance abuse.
With the support of family and friends, Wake Up Carolina has grown from a few people sitting around a kitchen table sharing ideas to a solid group of 16 core members dedicated to shedding light on what has become a nationwide problem.
"It was started with the idea of waking people up to what's happening right here in our town," Shipman explained. "You think it just happens in certain areas or to certain people, but it's everywhere. And this kind of addiction often begins with prescribed pain medication."
As executive director of Wake Up Carolina, Shipman said the group didn't foresee the idea gaining so such momentum.
"Sometimes things just come together the way they're supposed to. You have an idea and try to plan something, but you don't know how it will work," she added.
Now, with bylaws, a mission statement and planned events, this growing nonprofit organization is having an impact throughout the state.
"I don't think people should deal with this kind of thing alone. They need a support system to help and resources," Shipman said. "It's important that we make people aware of what's out there and that it can happen to anyone."
Shipman has spent a great deal of time educating herself on the issue. While attending an event in Atlanta in early 2017, she learned about recovery and about how much of an opioid problem exists throughout the country.
"What I realized at that moment is that with Wake Up, we were making people aware, educating them, connecting stories – sad ones like mine," she explained. "It brought a new revitalization in my heart, and that's how we went into adding what we call the four pillars – prevention, awareness, education and recovery."
Shipman also learned about Narcan (Naloxone), a narcotic blocker used for the complete or partial reversal of opioid, heroin and fentanyl overdoses.
"When Creighton overdosed, if he had been given Narcan, perhaps he would have had a chance to live. We'll never know. Up to this point, people were negative about it because they said it was just putting a band-aid on the problem," Shipman said.
Narcan is carried by EMS and emergency management technicians, but often it's police officers who are first on the scene. With Wake Up Carolina bringing attention to this resource, state and local law enforcement agencies are now educated and trained through the South Carolina LEON (Law Enforcement Officer Naloxone) Training Program on how to use Narcan and are arming their officers with it.
With the opioid crisis at epidemic proportions nationwide, more law enforcement agencies across the country are having their officers carry Narcan.
"What I realize now is that people need as many resources as they can get, and it's not our place to judge," Shipman said. "There are people who, with this help and the grace of God, got on their path to recovery. Narcan is just one of many tools."
As Wake Up Carolina grows, other local organizations are partnering with the group to add their knowledge and help support the cause.
Wood Marchant, director of the Collegiate Recovery Program at the College of Charleston, is one such supporter.
"I have a friend who coached Creighton in Lacrosse, and, after his death, I saw a lot of people reaching out to help, and I wanted to get involved, too," he said. "I'm pretty open about my own recovery, now over 20 years sober, and, after meeting Nanci, I really wanted her to share her story with our students."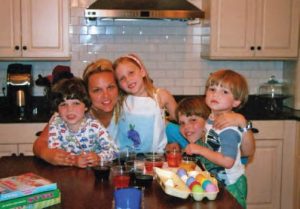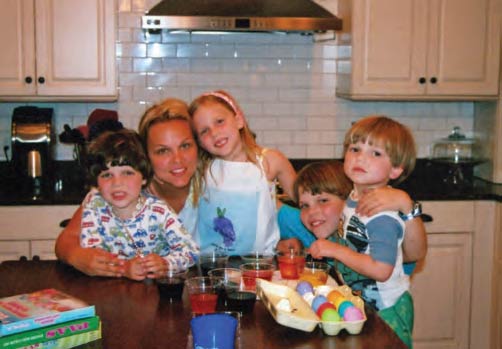 As director of the first collegiate program of its kind in South Carolina, Marchant said the attention Shipman is bringing to the opioid crisis is a huge deal.
"I've never seen someone motivate and generate as much positive attention like she has," he said. "What impresses me the most is how she has educated herself on it, especially on the recovery programs. She has a dedicated team of people behind her, and it's absolutely inspiring."
Shipman said she takes one day at a time, and, when she needs to step back and mourn her son, she does.
"There are days I have to pull back and just grieve. I'll keep trying to move this along because I do feel Creighton's story is helping others and, in that way, helping us heal," she added. "I don't know where this will lead us. But we've started an important conversation and we need to keep it going."
For more information, visit www.WakeUpCarolina.org.
By Diane Pauldine