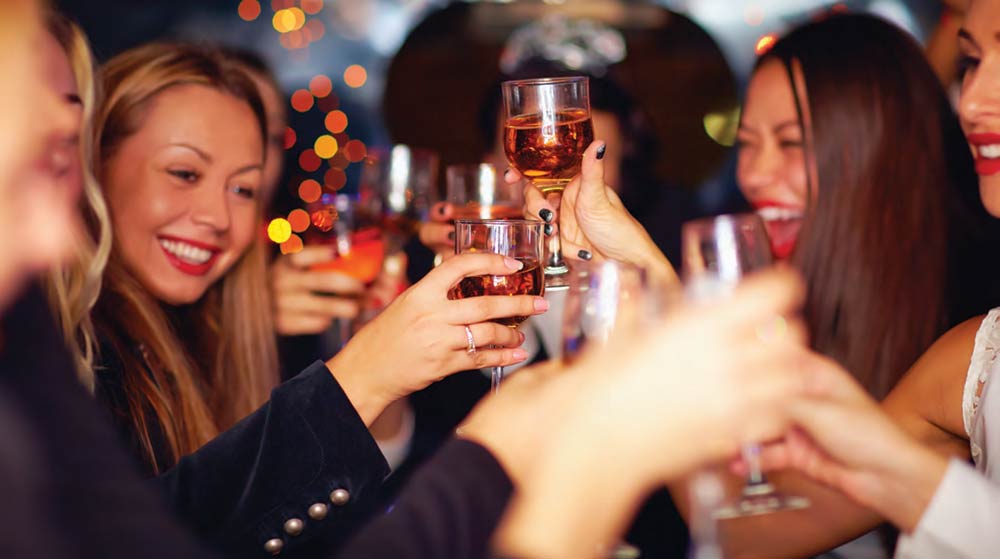 Valentine's Day is Feb. 14, and the amount of heart-shaped boxes of chocolate and genetically modified pink roses that line drugstore shelves prior to the day of adoration can be slightly overwhelming. In elementary school, Valentine's Day was filled with those tiny candy hearts, whose chalky consistency was eerily similar to antacid tablets. Still, we'd let the sugary messages of 'BE MINE' and 'YOU'RE CUTE' dissolve on our tongues, gleefully unaware of what this holiday would bring in future years. As pre-pubescent adolescents, we would wrap shoeboxes in glittery paper and stickers and drop miniature cards into our makeshift mailboxes. Not only did everyone in class get a valentine, everyone got multiple valentines. The pressure surrounding this day was about as high as the water during low tide. We knew what to expect as we filled out our Lisa Frank cards and bedazzled with the best of them.
In adulthood, things shifted. For those without a partner, this holiday is often dubbed National Singles' Awareness Day. For those who do have a partner, the pressure to pull out all the stops can become a bit much. Galentine's Day, a fictional holiday made popular on "Parks and Recreation," has now jumped off the small screen and into the lives of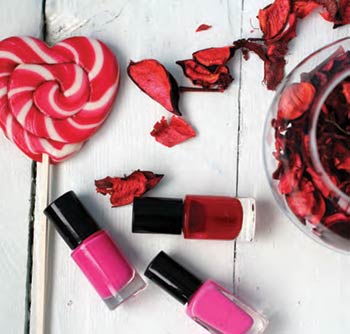 ladies everywhere. Whether you are looking to celebrate your single status with your pack or simply want a girls' night away from your babe and the kids, there are plenty of places in and around Mount Pleasant to party with your gals! We spoke with local singles about sisterhood, just what the day of Hallmark romance means to them and how they celebrate sans a significant other.
"My best friend and I usually start with a glass of scotch for our initial toast celebrating that we are such good friends and that no man can fill that friendship," said Ginger Sottile, accountant and bartender. "We switch to champagne, while we munch on hors d'oeuvres and cook dinner, which is something like lobster tails or some intricate seafood dish with scallops and shrimp."
From a cozy night in with stellar food to a night out on the town, more singles are coming together to celebrate the holiday in style.
"I do not think there is much of a stigma about going out with girlfriends instead of a date on Valentine's these days," said Sottile. "It is pretty much the norm to see a group of girlfriends out for Valentine's."
A multitude of eateries run Valentine's Day specials on cocktails and apps. Be on the lookout for deals offered by local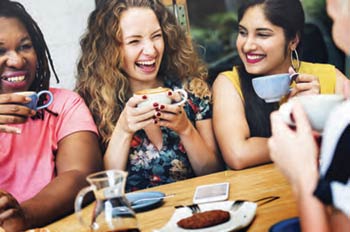 area restaurants. Just because you aren't dining with a lover shouldn't hinder your desire to feast on some discounted eats. The joy of saving money isn't limited to those who find themselves in a committed relationship.
"Valentine's is sort of amateur night for dates," said Sottile. "Unless you are proposing, I just don't see the need to have the expensive meal out once a year when it would be more special if it wasn't prompted by a greeting card."
Like Sottile, many women candidly express wanting to be taken out or given something special just because. A kind gesture shouldn't be solely brought on by a holiday some view as downright trite and overdone.
"This year, my two best girlfriends will probably come over, we will have adult beverages and eat, laugh and visit," said Sottile. "Sometimes our sons join us for dinner, which makes it more special since they are our true loves. We always exchange some small gift and a funny card and we buy our sons cards and small gifts. They reciprocate with cards and chocolate."
A single mom who manages to beautifully balance multiple jobs and family life, Sottile encourages other women who find themselves without a partner to pile on the self-care.
"Know and love yourself and the rest will take care of itself," said Sottile. "As single moms, we have to remember to occasionally put ourselves at the top of the list. Most moms sacrifice all for the children to have everything. We skip going to the salon for our hair or nails so our kids can have the latest pair of sneakers or video game. But an unhappy mother sends off negative vibes, and our children deserve better. Happy mothers have happier children, at least I think so."
For some singles, this date, synonymous with discounted long-stem roses and marked down boxes of caramel-filled Russell Stover chocolates, simply falls under the radar.
"It's another day to me," said McLaurin Bruce, community associate manager at IMC Resort Services.
"But I do sometimes go out for a casual happy hour and dinner with a few single girl and guy friends."
Like most Lowcountry singles, Bruce cherishes time spent with pals and doesn't hesitate to check in on those comrades who are separated by miles.
"One of my girlfriends who lives in another state – we used to send each other flowers on Valentine's Day," said Bruce.
Neither does she shy away from a good practical joke.
"I once hired a barbershop quartet to embarrassingly serenade her at the very large law firm where she worked," said Bruce. "I think her colleagues liked it most."
While Bruce has no definite plans this year, she does know just who will get her attention on V-Day.
"I have an adorably sweet pup who will be 13 years old. If he's still with me on that day, then I'll celebrate my Charlee-boy for the many years of companionship and unconditional love," said Bruce.
As for advice Bruce would give to other singles who may feel slighted about not having a valentine, she encouraged them to acknowledge that while they may not have a partner, what they do have is freedom.
"Have the time of your life with where you are right now; whether single, committed, married, divorced, separated or on a break," said Bruce. "Just wake up and know that it is a brand-new day and you can do whatever you want!"
Whether you want to take advantage of deals at The Woodhouse Day Spa or grab appetizers and drinks at Shem Creek's latest culinary offering, NICO, the possibilities for a memorable night are endless. Even a night in with friends is sure to satisfy. After all, bottle service is overrated when you have a fridge of moderately priced champagne at your disposal. Whether you find yourself taken, single or fall under the ever-prevalent "it's complicated" category, we wish your upcoming February to be one to remember! Gather your crew – no need to extend an invite to Cupid – and celebrate one bottomless mimosa at a time.
By Kalene McCort