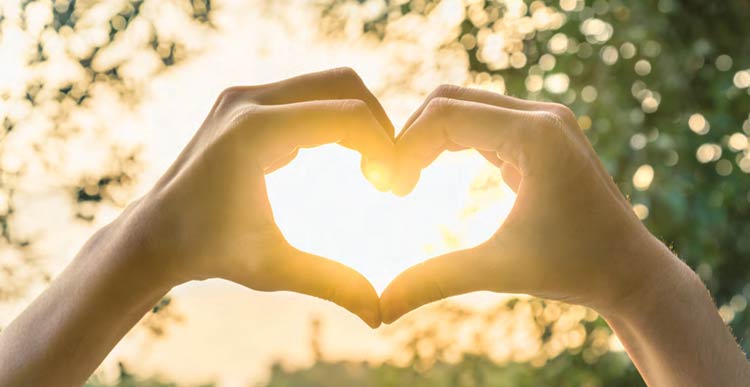 Everyone has blind spots," said Mount Pleasant relationship counselor Todd Steiner.
Steiner was not talking about Cupid, the mischievous and notoriously blind god of desire from ancient mythology, but he might as well have been.
Love, after all, always looks easier in someone else's life, much like that verdant grass in the old adage.
"The grass is not greener on the other side," argued Jennifer Brown, a college Psychology professor and professional counselor at Lifeworks Charleston. "The grass is greener where you water it."
All across Mount Pleasant, local residents are growing love. It just might not be in the first place you'd think to look.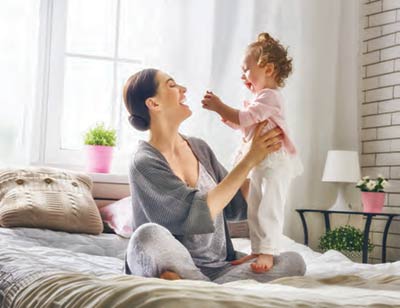 "It all started when my now-husband and I got our first dog – a puppy," said Mallory Cooper.
Puppy love is exactly what inspired Cooper to start her company, Charleston Dog Walker. Not what you expected to hear in a discussion about love? Look no further than the number of YouTube views on puppy videos and the proliferation of pet-spoiling products like BarkBox for proof of how prevalent pet love has become. For Cooper, helping pet owners love on their fur babies is good business practice.
"For every family we work with, it's not a pet, it's another family member," said Cooper. "You are your pet's whole world. And to me, my dogs are my world."
In a world of relationship status updates, Match.com and dwindling good old-fashioned dates, pets are a link to solid, healthy love, Cooper said.
"It's a way to be healthy and active, and it provides a way to alleviate stress. Just petting a dog or cat will help you calm down. In this day and age, where everything is always on, a pet can be that break you need in your day," she explained. "It's a bond with someone who will love you unconditionally and be there with you."
Many of Cooper's human clients are empty-nesters, and, for them, she said, a pet is a child.
"The closest thing to unconditional love is a parent's love for their children," Steiner agreed, though he works exclusively with humans.
"Everyone's definition of love is different," as Steiner put it, speaking on a break between sessions at Todd Steiner Counseling, where he guides individuals, couples and families through the many manifestations of love. "We have to ask, 'What is love to you?'"
When is comes to parent-child bonds, love can be a precarious dance between helicopter parenting, healthy encouragement and dependency. Overzealous support leaves children too dependent and unable to grow, whereas healthy support prods children in the right direction while allowing them to be independent.
"Even parents and children can burn bridges," said Steiner. "But it is the closest thing to universal love."
If anyone knows everything about Charleston's parent-child sphere it's Sarah Broad, the mompreneur behind the local division of PunchBugKIDS. In addition to coordinating PunchBug's free online registry of all things kid-related – businesses, barbers, events, volunteer opportunities and even giveaways – Broad manages her own bustling household. No one could blame her for being overwhelmed.
Instead, Broad said she makes a conscious choice to love herself with the goal that love will then reverberate out to her family and community.
"As a parent, especially moms, we tend to feel guilty when we take any time to ourselves. One of the keys to not feeling guilty is accepting what we teach our children, "just try your best" and "be your best, kind self."
"Take a deep breath," suggested Broad, "and tell yourself it is OK to not be Martha Stewart. It is important to keep it in perspective when things get stressful."
Love in Broad's world means zooming out for a better perspective. It means parents taking time to treat themselves to something that puts them in a good mood, like a workout at Mount Pleasant's HY/LO Gym. And it means putting good old-fashioned quality time in front of superficial measures, like a shiny Parent of the Year award.
"At the end of long days will be the joy and amazement on your children's faces as you simply spend time together, regardless of the dirty dishes sitting on the counter and papers strewn about," Broad laughed.
Putting true love in front of Martha Stewartesque accomplishments is not an easy lesson to learn, though. That's a fact another Mount Pleasant love expert, Eléa Faucheron, knows well.
"Being busy is like being in love with junk food when you're stressed out," said Faucheron.
As the owner of the personal coaching company Move Think Smile, she guides people back from burnout with a curriculum of self-love and balance.
"The endless quest to get to the end of the to-do list is really addicting. It's almost like junk doing. You can get a lot done and it feels good, but you have no space or time to be present to your life," she said.
"Are you really making the right decisions?" asked Faucheron, who experienced burnout herself as a small business owner.
Now she works one-on-one with individuals and is publishing a book and e-course on burnout. One of the biggest remedies, she explained, is getting back to self-love.
"A lot of people aren't taught how to establish their relationship with themselves," she said. "The World Health Organization named stress as the epidemic of the century. There is this call for love, to get back to what's most important."
Sometimes loving yourself means breaking up with your relationship mirages. Your to-do list and your possessions – even your earnings and rankings – do not determine your worthiness of love or self-satisfaction, said Faucheron. You'd be forgiven for thinking they do, though, given their social clout.
"I feel like everyone these days is really high driven in some way or another," she said. "There's a saying: 'In order to burn out, you have to have a burning passion.' But we are trying to find satisfaction in one place in our life and use that to fulfill everything. It doesn't work."
What does work when it comes to self-love?
"I work a lot on helping people change their perspective on their life or even just on their to-do list," Faucheron expounded. "My to-do list was my arch nemesis and now it feels like my ally."
Yes – you can love your to-do list like an ally, and you can love your pet as your child and your parent as your business partner.
By Enid Spitz