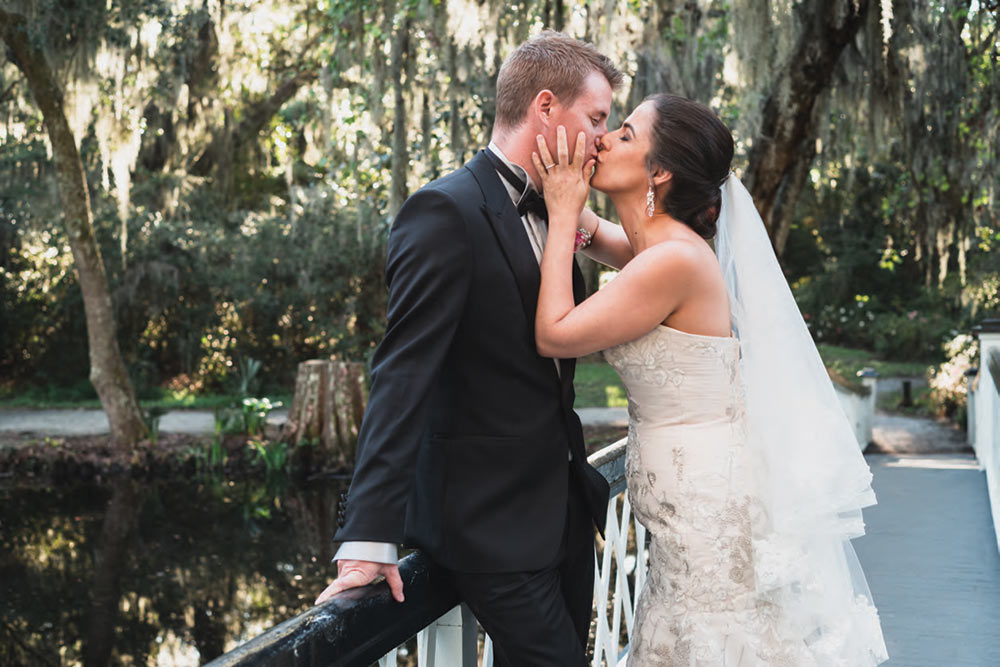 Last year on Valentine's Day, while waiting for my clients at the romantic gazebo downtown, there was a near endless parade of proposals. A couple would climb the steps, pause for a moment and seconds later the fellow would drop down to one knee and present a diamond ring while popping the question. After the big hug and kiss, they'd amble off, and the next couple would appear.
White Point Garden is a popular place for proposals. If you know what to look for, you'll see the couples casually strolling along with a photographer lurking nearby to catch that magic moment. Creativity counts when proposing. One friend took his girlfriend on a boat ride to an island and "found" buried treasure, which just happened to have a diamond ring inside.
Although Valentine's Day is associated with romance, it's not the only day. The holiday season including Thanksgiving and Christmas is also a big time for proposals. It is a family time, and many women are surprised with a diamond ring. My business is weddings, and I've learned that January is when prospective brides begin the planning.
The Charleston area attracts hundreds of destination weddings each year – many of them high dollar – but there is a niche for small, intimate events. Spring and summer weddings are common, with fall events becoming ever more popular due to the more pleasant temperatures.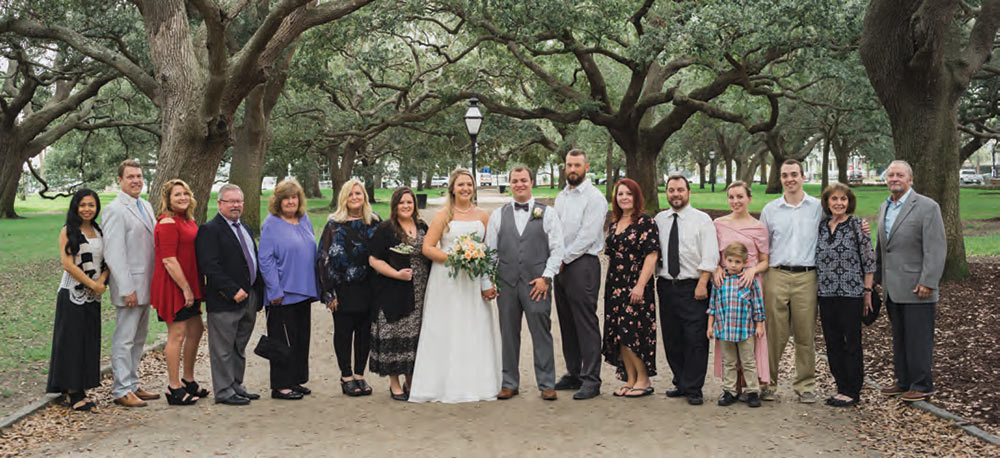 Choosing the Date
A lot of thought goes into choosing the right date for the wedding. When my nephew and his wife were deciding when to tie the knot, he respectfully requested a date when the University of South Carolina football team did not have a home game scheduled. Unfortunately, his request was not honored. There was a game that evening, so all the men in attendance were clustered around a car in the parking lot listening to the game and knocking back Irish car bombs – it was an alcohol-free event. So choose carefully during football season!
Sometimes the wedding date has a special meaning – perhaps the anniversary of the first date or a birthday. Other times it is a nod to family ties. Erika and Zach Demme chose Oct. 16 because both her parents and grandparents had married on that date. Their vows included an antique ring inscribed with the original date.
Holidays are popular dates because it means it is easier for family and friends to tag along for the festivities. In December 2016, Nick Milak, who photographs most of my weddings, asked if I would be available on Christmas Eve. Typically my answer would be no since that is designated as a family day for me. But Nick is a friend and valued co-worker, so I was delighted to officiate his wedding to Emma Fitzpatrick on that day.
"We chose it because we love Christmas," Nick said, adding that "and all of the family would be in one place."
The park was decorated for Christmas, and it was a lovely afternoon as Nick and Emma said their vows surrounded by family. After the ceremony and pictures, the entire group walked to a nearby restaurant to celebrate with drinks and dinner. This year, they are celebrating Christmas with their new baby boy.
Holiday Weddings
Plan well in advance for a holiday wedding to be sure officiants and photographers, and the venue, of course, are available. Book lodging early and ask your guests to plan accordingly. Do some research and consider how much your guests can afford. Remember that hotels are more costly around holidays and that restaurants often observe holiday schedules. For example, Valentine's Day is not, strictly speaking, a holiday, but restaurants tend to be extremely busy. Charleston's Southeastern Wildlife Expo, which draws thousands of visitors, is usually held around Valentine's Day.
Unless you're runners, you might want to skip the first weekend in April. The first Saturday is the Cooper River Bridge Run. In 2018, this is also Easter weekend.
I can't explain why, but, some years, July 4th weddings are popular, especially at the beach, despite the hot Lowcountry summers and holiday beach traffic.
South Carolina law requires a 24-hour waiting period before the probate courts can release the marriage license. Take this into consideration when planning to allow enough time to obtain your license.
By Barbara Millen Patrick
Photos courtesy of Barbara Millen Patrick